It was closer than many expected, but Rotoiti have beaten Ngongotaha 24-15 to retain the Tai Mitchell Shield.
The home side Rotoiti dominated possession and territory for much of the match yesterday, but Ngongotaha refused to go away and almost stole victory in the dying minutes.
In a frenetic final five minutes Ngongotaha, who were trailing 17-10, launched an attack from inside their own 22m. They shifted the ball left where fullback Scott Bogun found space on the wing before putting a kick through. Rotoiti fullback Te Hata Wilbore got a horrible bounce and could not control the ball, allowing Ngongotaha winger Damon Morgan to scoop it up and race away to score. They were unable to convert, however, and trailed 17-15 with just minutes left on the clock.
Rotoiti allowed their opposition another opportunity when their kick-off sailed out on the full. Ngongotaha threw everything at the Rotoiti defence but were unable to find a way through.
Once Rotoiti turned the ball over, with about a minute left on the clock, all they had to do was hold on for the win. But, that was not enough for last year's grand finalists - they wanted the bonus point fourth try.
Lock and captain Baden Wardlaw burst out of his own half, showing great balance and speed for a big man to beat numerous defenders. Rotoiti worked their way into the Ngongotaha 22m before winning a penalty.
First five Pryor Collier, who usually plays fullback but was filling in for Whakataki Cunningham, who suffered a concussion against Greerton, caught the defence napping as he took a quick tap and raced through a gap to score next to the posts.
Earlier in the game it looked like it was going to be a long day for Ngongotaha. Away sides know that when you travel to Rotoiti you are going to come away with a few bruises and that was certainly the case as their forwards looked to make a statement early.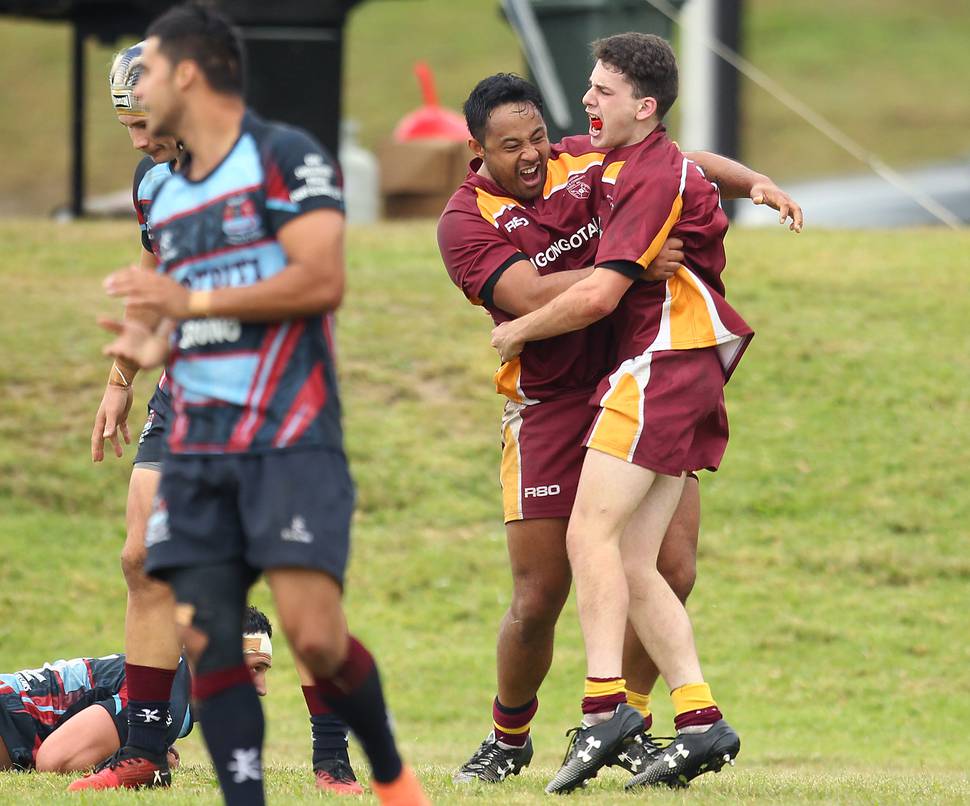 Rotoiti took a 10-3 lead into halftime thanks to tries from Wardlaw and second five Matt Hansen.
The teams traded tries in the second half to make it 17-10 and set up what was a thrilling finish.
Rotoiti coach Willie Royal said Ngongotaha came with a game plan and "played to the letter of the law".
"I think we played well, we felt that, maybe, some decisions didn't go our way and that kept Ngongotaha in the game. You can't take anything away from them though, you can't fault their effort, they had a game plan and they almost pulled it off.
"You can't fault our effort either, it was just the execution. We played with structure, but you still have to execute it well," Royal said.
He said number eight Abraham Tito had been one of the big improvers this season.
"Abe's been immense for us in the last three or four games and he's obviously done some work in the off-season. He's a lot fitter than he was last year and he's playing bloody good rugby. This year he's started every game, he's earned his spot, and he's been man of the match twice already."
Ngongotaha coach Jodie Wharekura said he was proud of the effort his players put into the game, but disappointed to have a bonus point snatched away in the dying minutes.
"It was a great effort, the game was there for the winning. Rotoiti started strongly, as we expected, and at the end of the day we've learnt in this competition you have to front up.
"After about 15 minutes the boys found their feet and started competing. It's just so very disappointing, it's another game where we've come away without a bonus point. We have to be able to have a bit more composure and work on those situations. You can't play 78 or 79 minutes, you've got to play 80, but I'm so proud of the boys today," Wharekura said.
Baywide Club Rugby Results
Saturday, April 14
Baywide Premier:
Te Puke Sports 69 v Whakatane Marist 5
Rangataua 46 v Whakarewarewa 21
Rotoiti 24 v Ngongotaha 15
Te Puna 59 v Greerton Marist 16
Paroa 5 v Tauranga Sports 34
Arataki 18 v Mount Maunganui Sports 38
Baywide Premier Development:
Te Puke Sports 59 v Whakatane Marist 0
Rangataua 99 v Whakarewarewa 0
Rotoiti 29 v Ngongotaha 12
Te Puna 38 v Greerton Marist 0
Paroa 0 v Tauranga Sports 29
Arataki 0 v Mount Maunganui Sports 50

Baywide Division One:
Ruatoki 68 v Murupara 17
Te Teko 26 v Rangiuru 15
Marist St Michael's 40 v Papamoa 10
Kahukura 14 v Opotiki 41
Judea 5 v Waikite 42
Waimana 19 v Poroporo 34
Central Bay of Plenty Senior Reserves:
Marist St Michael's 22 Eastern Pirates 17
Taupo 25 v Reporoa B 12
Reporoa A 52 v Waikite 0
Results supplied by the Bay of Plenty Rugby Union