New Zealand Rugby chief executive Steve Tew makes no apologies for agreeing to stage disruptive All Blacks camps during the Super Rugby season, suggesting this scenario is the imperfect solution to competing interests.
After months of speculation and debate, Tew has confirmed the All Blacks will host four camps in 2018.
These will include one-day camps in Christchurch (Highlanders' and Crusaders' All Blacks to attend) and Auckland (Hurricanes, Chiefs, Blues).
It is two further three-day camps held in Auckland from Sunday to Tuesday which provoked Hurricanes coach Chris Boyd to criticise the national body and lament the impact of being forced to give up his leading players.
While dates are yet to be revealed, camps are believed to fall on weekends around New Zealand derby matches and when Kiwi teams travel to South Africa, meaning some players may have to sit out matches, and teams could be without All Blacks until two days before a match.
All Blacks assistants Ian Foster, Mike Cron and Scott McLeod visited the Hurricanes and Chiefs this week to discuss, among other things, how this may play out.
The other dynamic is many All Blacks are genuinely passionate about their Super Rugby bases and, therefore, feel torn about leaving them mid-season.
"A couple of teams have got games when players won't be available but some of those can be built into where they might have been given a break anyway," Tew told the Herald.
"It does have an impact on teams playing around those weekends but not significant. It will be built into the time players need to be resting. No player can play every game at Super Rugby and be in any shape to play playoffs or for the All Blacks. There's always a programme if injury doesn't get in the way where players can rest around byes. Some don't travel, some do. It's a case-by-case discussion."
Tew said NZR, through former high performance manager Don Tricker, discussed camps with Super Rugby franchise for months. It is understood All Blacks coach Steve Hansen, among others, held a meeting with Super Rugby chief executives where strong concerns were raised and modifications made to a number of versions of camps.
"There's always going to be a conflict between the All Blacks and Super Rugby because the calendar is still too cluttered," Tew said. "The camps have been well communicated to the Super guys over a long period of time so I'm a bit surprised to read some of those comments but that's the way it sometimes pans out. We're happy what we've landed with is fair and reasonable for all parties because there is no perfect solution."
Tew rejected probes that camps were being staged in response to a difficult 2017, which featured the drawn Lions series, and with two headlines tests at the end of this year against England and Ireland.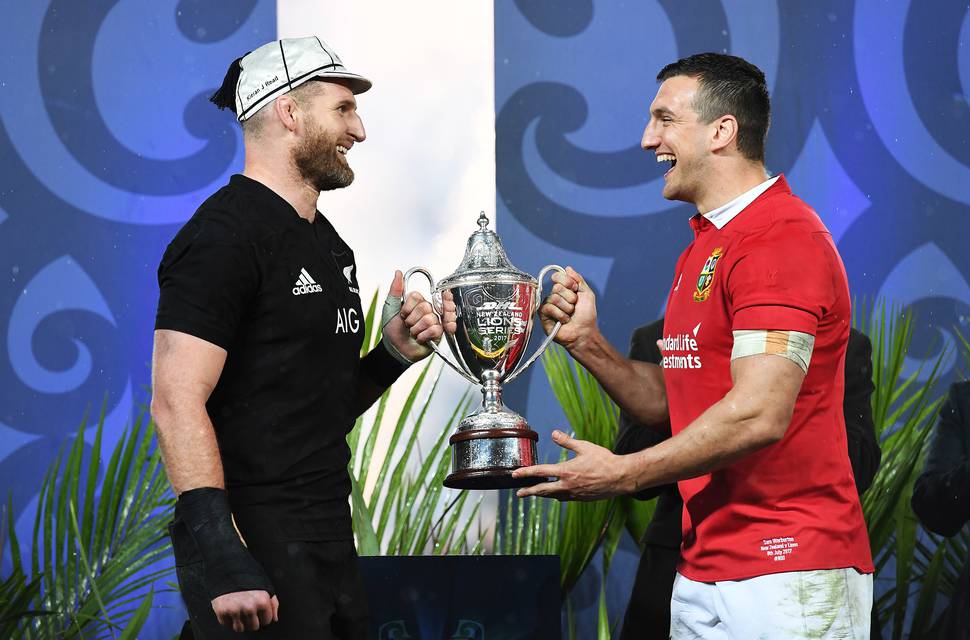 Instead, he indicated plans were put in place after negotiating with Sanzaar partners for the Stormers, Jaguares, Lions and Sharks to kickoff the first round of Super Rugby. New Zealand teams start one week later.
"From our point of view we agreed to the late start date which meant we lost the week before the French test, knowing there would have to be time for the players to be exposed to the All Blacks or we would be entering a test match on one weeks' preparation which is hardly reflective of the time players and coaches get in a Super environment.
"When you lose that week you've got to compensate for it somehow and that was always on the cards."
Clearly the All Blacks weren't comfortable getting the last of their players in after the Hurricanes play the Brumbies in Canberra on June 30, 10 days before the first French test.
Inevitably conflict arises with Super Rugby coaches expecting their top players to lead the way, and the All Blacks wanting them still firing come November.
"We're trying to figure out how we can have the Super clubs be successful but at the same time not completely compromise the All Blacks who have to play a series against the French team which no-one will thank us for if we lose.
"We've had camps in the past when we've had similar time-frames. It's not a perfect solution but nor is having five days to prepare for a test match against France."