Dog faeces, old motors, broken kids' toys, old TVs, broken whiteware and children's car seats and endless piles of dirty clothes.
This is just some of the disgusting mess landlord Bob Martin has had to deal with in recent months. Now he's calling on filthy tenants to clean up their acts.
Martin has hours of work on his hands, up to $2000 in damages and three skip bins of rubbish to get rid of after his tenant left one of his Rotorua properties trashed.
He said it's the third time in three months something like this has happened at one of his nine properties, with the other two properties also left with piles of rubbish and damage to walls and windows.
His discovery this week left him dumbfounded considering there were waiting lists of people wanting to rent properties in Rotorua.
"I can't believe they are so, so lazy given the rental crisis. The ones who have homes should look after them."
His call is backed by other landlords who say property owners can afford to be fussy with their tenants and the slightest bad record could see them homeless.
However, local real estate companies say the issue of dodgy tenants could easily be rectified if private landlords hired property managers as they were experts in weeding out potentially bad renters.
Martin admitted he should have kept closer tabs on the tenant in the latest case but at their last inspection six months ago, everything was fine.
"You should do checks every three months but when you get a reasonable tenant you tend to back off.
"The problem is these people get a new boyfriend and so on and they bring their mates around."
However, he said it was just common decency not to treat your home, and other people's homes, like that.
"I've had it up to my top level. Some of these people who are homeless might not be squeaky clean because if they do this to homes, they get a reputation."
This week Martin has spent days cleaning up dog faeces, children's clothes and toys, broken appliances, old motors and tyres and general household rubbish.
He estimated it would cost about $700 to take to the landfill, although he was going to try and clean some of it up and donate to charity.
There was also broken glass and smashed walls that would cost up to $2000 to fix, he said.
Martin said he had used the Tenancy Tribunal several times before but he found the process frustrating and "an utter waste of time". He said if you were lucky enough to get reparation, it only got paid back in small amounts, if at all.
Martin said he and his partner were now slowly selling off their properties.
"We are tired of cleaning up after people.
"The message here is if you have a good property and a good landlord, look after it, because you could end up homeless."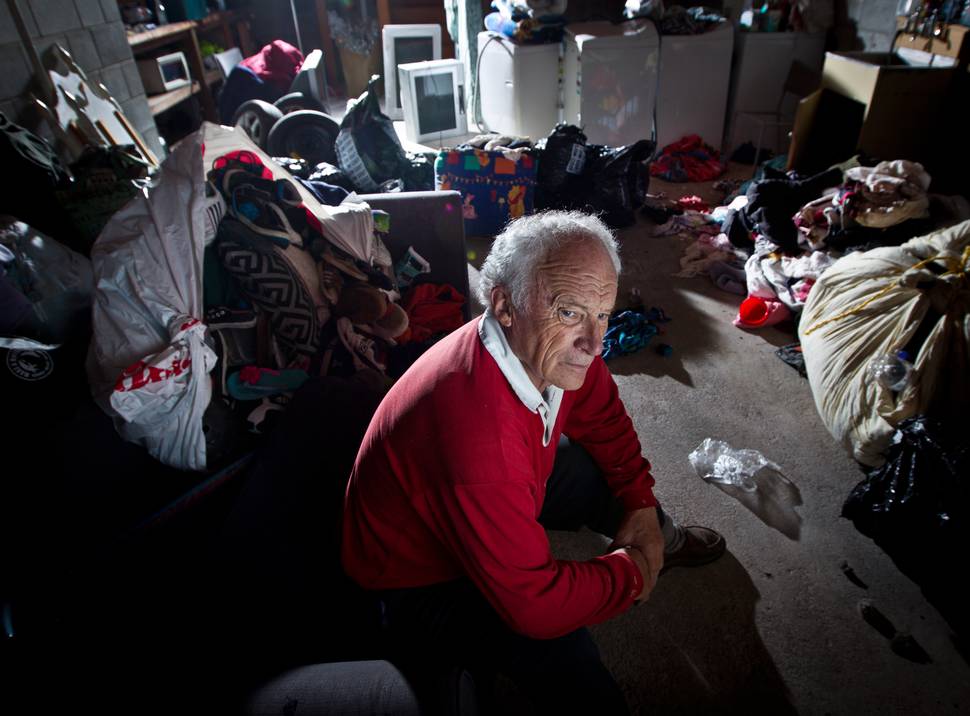 Rotorua Property Investors' Association immediate past president Debbie Van Den Broek said tenants needed to be squeaky clean because landlords could afford to be fussy.
"Pay your bills, look after your house and you will be fine. If you have a bad record you are stuffed."
She said she had just had to evict someone from one of her properties.
"All the rubbish, the rent arrears, sheds full of rubbish, bags and bags of rotting rubbish ... we can't give this person a reference so where are they going to live next? It was all left out in the rain. It's a case of being an adult and taking care."
She said some tenants were of the view landlords were rich, which was often far from the truth.
"Each time something like this happens, you're probably up for $5000 ... I can see why some people don't want to do it anymore."
Simon Anderson, Eves and Bayleys Realty Group chief executive, said the "first big mistake" property owners made was not employing good property managers.
He said they were experts in selecting good tenants, making sure the rent was paid and knowing the rights of both the landlords and tenants.
"You [private landlords] are busy in your own life and property management is a complicated process ... That's where a lot of property owners go wrong."
Anderson said the rental crisis had eased slightly but there were still plenty of people desperate for homes.
"We have seen a big demand in the top end of the range because Rotorua is starting to get good businesses and contracts so there's more executive types looking for rentals or short-term rentals until they buy or build."
Rotorua Professionals principal and co-owner Steve Lovegrove said since the rental crisis took hold, he had found tenants were looking after their properties more, although you would always get some exceptions.
"Tenants are aware it's hard to get a property and most tenants realise if they want to stay in a property they need to look after it."
Lovegrove said landlords having difficulty should employ a good property manager because they understood the requirements better than private landlords.
"Regular inspections are key."