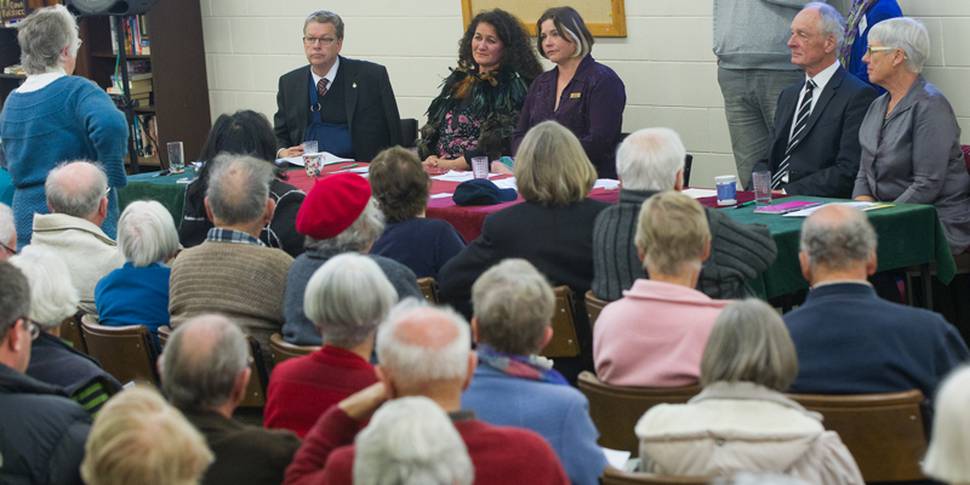 The day saw families and friends come together for free activities and entertainment. Photos by Ben Fraser
In their first appearance in Rotorua the Tall Blacks have put on a show, beating Hong Kong 124-65. Rotorua Daily Post chief photographer Stephen Parker was there.
Final farewell for Talei Morrison at Te Papaiouru Marae. Photos by Ben Fraser
Our cartoonists Rod Emmerson, Guy Body and Peter Bromhead share their views on current events.
Latest Rotorua Daily Post Video
17 Jun, 2018 10:29pm
0:00
17 Jun, 2018 10:29pm
2:00
The male and female lead for Rotorua Boys' High School's production Footloose.
17 Jun, 2018 10:29pm
0:00
17 Jun, 2018 10:29pm
0:00
17 Jun, 2018 10:29pm
0:00
17 Jun, 2018 10:29pm
0:00