Tamariki from around the region flocked to Taupō yesterday to perform in the Te Arawa Primary School Kapa Haka Regional Competition.
Children between 8 and 12 performed in 30-minute slots in a range of different categories including waiata, haka, and poi.
Thirteen schools performed at the event held at the Taupō Events Centre.
The top five will compete at Te Mana Kuratahi, the national primary school kapa haka competition in 2019.
Rawiri Wihapi, Mokoia Intermediate principal and Te Arawa Primary Schools Kapa Haka committee chairman, said the standard of performances was high and he was happy with how the day had gone.
"It was the first time we've held it in Taupō rather than Rotorua so that was something different.
"There was an extremely high standard of performance yesterday.
Wihapi said overall aggregate winner Te Wharekura Ngāti Rongomai had won the contest before and set the bar for performance.
"It was a very successful day, everyone enjoyed it. There were a lot of proud whānau out there for the children who participated and at the end of the day it's all about the children."
Mercia Yates, one of the judges, said the event was about more than competition.
"It was a true celebration of our language and culture.
"Each and every tamaiti (child) that took to the stage performed their hearts out doing what they love. The standard was extremely high."
Te Kura Kaupapa Māori o Hurungaterangi deputy principal Hera Smith said the children were "on cloud nine" knowing they would be competing in the national competition.
"I think our tamariki performed really well. Every single one of them gave 100 per cent and that's what we ask of them, to come off the stage feeling they've given their all."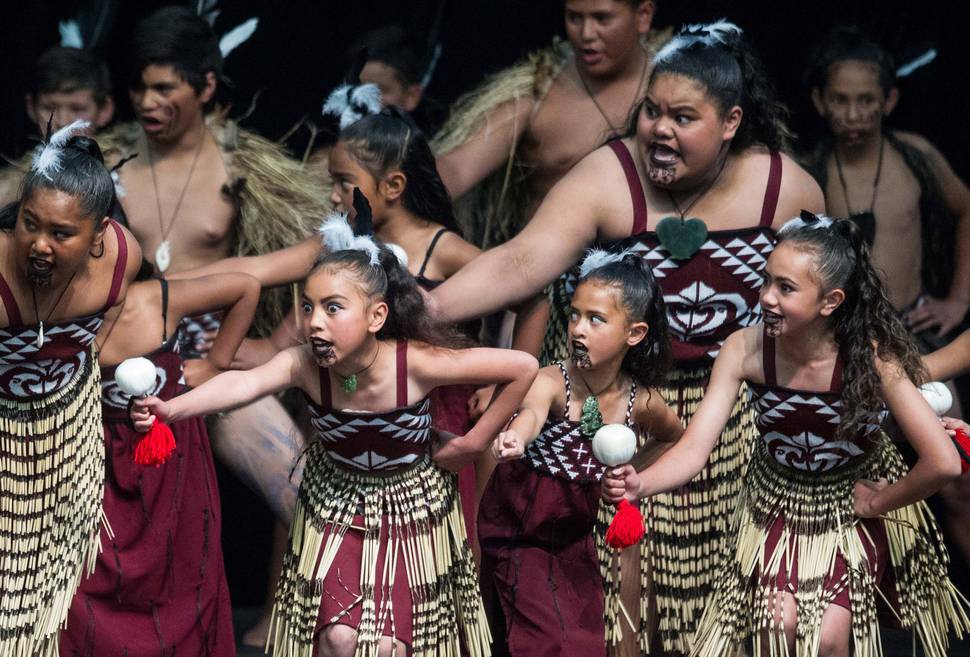 Smith said they were particularly happy with a equal first finish in the te reo category.
She said the competition was a great platform for the pupils to get experience.
"To know what it's like to be in a competition. There's ngahau, entertaining, then there's competing and getting them mentally ready, physically and spiritually ready."
Full results
Overall Aggregate
1 – Te Wharekura Ngāti Rongomai
2 – Te Kura Kaupapa Māori o Te Koutu
3 - Te Kura Kaupapa Māori o Ruamata
=4 – Rotorua Intermediate and TKKM o Hurungaterangi
Aggregate disciplines
Whakaeke
=1 – TKKM o Koutu and Te Wharekura o Ngāti Rongomai
3 – Rotorua Intermediate School
Waiata Tawhito
1 - TKKM o Ruamata
=2 – Te Matai Te Kura a Iwi o Tapuika and TKKM o Te Koutu
Waiata a-ringa
1 – Te Wharekura Ngāti Rongomai
=2 – TKKM o Ruamata and Rotorua Intermediate School and TKKM o Hurungaterangi
Poi
1 – Te Wharekura o Ngāti Rongomai
2 – TKKM o Ruamata and Kaitao Intermediate School
Haka
1 – Te Wharekura o Ngāti Rongomai
2 – Te Matai Te Kura a Iwi o Tapuika
=3 – Whangamarino and Rotorua Intermediate
Whakawātea
1 – Te Kura o Te Koutu
2 – Te Wharekura o Ngāti Rongomai
3 – Rotorua Intermediate School
Te Reo
=1 – Te Wharekura o Ngāti Rongomai and TKKM o Hurungaterangi
3 – Te Matai Te Kura a Iwi o Tapuika
=4 – TKKM o Ruamata and Te Kura o Te Koutu
Non – Aggregate
Waiata Tira
=1 – Whangamarino School and TKKM o Hurungaterangi
3 – Rotorua Intermediate
Kaitataki Tane
1 – Te Wharekura o Ngāti Rongomai
=2 – Te Matai Te Kura a Iwi o Tapuika and Te Kura O Hirangi
Kaitataki Wahine
=1 – TKKM o Ruamata and Te Wharekura o Ngāti Rongomai
3 – Te Kura o Te Koutu
Nga Kakahu
=1 – Te Wharekura o Ngāti Rongomai and Te Matai Te Kura a Iwi o Tapuika and Te Kura o Te Koutu