Traditional Māori songs and haka performances rang loudly around Te Papaiouru Marae on Saturday as everything special about Ngāti Whakaue was celebrated.
Hundreds of Rotorua locals and visitors gathered at the marae to mark the end of Ngāti Whakaue's fifth annual Whakanuia celebrations.
People from nine Ngāti Whakaue marae performed throughout the day - sharing waiata and haka special to each area.
The Rotorua Daily Post visited in the morning to watch the earlier performances.
Karl Leonard of Waiteti Marae performed alongside his whānau and said the day was about reconnecting different hapū groups and bringing everyone closer together.
Everyone from small children up to elders took to the stage and Leonard said it was important to give those who normally would not perform a chance to get involved.
"It's not about being stage perfect, it's all about participation," he said.
Ngāti Whakaue Assets Trust chairwoman Katie Paul Tapsell said the focus of the day was on "whaka whanaungatanga" or "bringing together families".
She said it was an event "for Whakaue by Whakaue" where all ages performed and numbers were not restricted.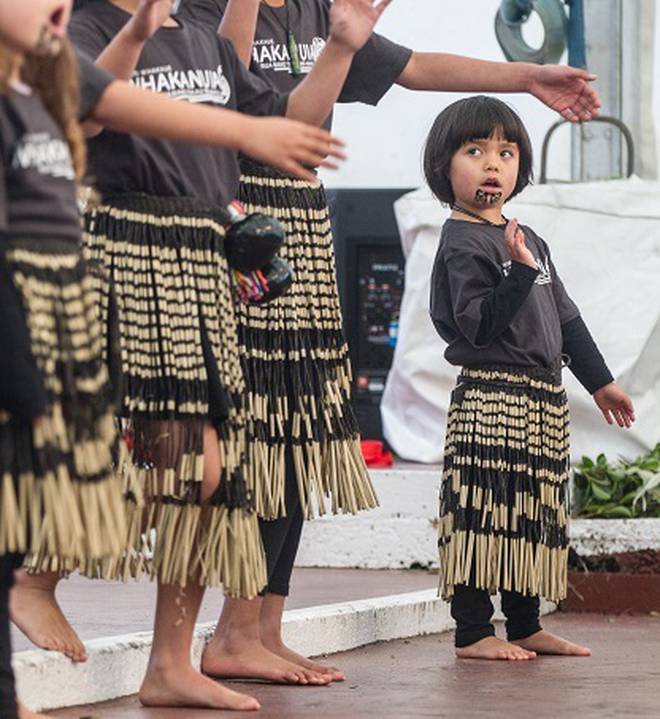 Ngāti Whakaue began their fifth Whakanuia celebrations on Friday by hosting a recognition dinner to formally acknowledge the significant contribution made by individuals to their marae, the community and the nation.
Whakanuia was a time of celebrating Māori culture and this year each marae was able to nominate two people who had made an outstanding contribution but died before Ngāti Whakaue Whakanuia began in 2014.
Also recognised at last week's dinner were eight Māori academic PHD recipients.
Paul Tapsell, of Ngāti Whakaue, said the annual event was a time to celebrate all things that made the iwi special, including reo, waiata, tikanga and whakapapa connections.
"This year's theme was Te Amorangi ki Mua, te Hāpai ō ki Muri, where we focused on the valuable and essential contribution that marae committees make to maintaining te ahi kā me ngā tikanga o te iwi," he said.
Tapsell said last week's dinner was also an opportunity to maintain connection and unity with the highly respected kaumatua "who had given so much".
Event organiser Monty Morrison, who was MC alongside Kingi Biddle, said these events were an important part of the iwi's social and cultural calendar in order to support and grow Ngāti Whakaue.
Te Papaiouru Marae celebrations:
- Groups from Te Papaiouru