A newly-discovered Goldie portrait of a Mt Tarawera eruption survivor is back in private hands, after reaching $384,000 at auction.
The work features 102-year-old Ahinata Te Rangituatini of Tūhourangi, also known as Kapi Kapi.
It was sold on Tuesday night at the International Art Centre in Parnell.
The portrait listing on the International Art Centre's website stated that Kapi Kapi lived from circa 1800 to 1902 and "was one of Goldie's favourite sitters".
It said she lived at Whakarewarewa and she was painted by Goldie more than 22 times.
Centre director Richard Thomson said "the predicted sale price was $180,000 to 260,000".
"The former owners requested us to sell the piece. We are the leading resale institution for this type of artwork - the family had owned it for 100 years," he told the Rotorua Daily Post.
When asked if he would've preferred to see the work bought for iwi or public access, Thomson said "It is an artwork - it sells to the highest bidder".
"That is the marketplace. We can not make judgment calls on the owners."
Tūhourangi Tribal Authority chairman Alan Skipwith declined to comment on the matter.
The Rotorua Energy Charitable Trust currently owns six Goldie portraits in its Heritage Collection.
They are of Guide Sophia, Reverie (Hinemoa, Te Arawa), Maramena Wiari a chieftainess of the Tūhourangi tribe, Te Aranai or Pipi Haerehuka of Ngāti Whakaue, Mita Taupopoki and Mihipeka Wairama (Tūhourangi).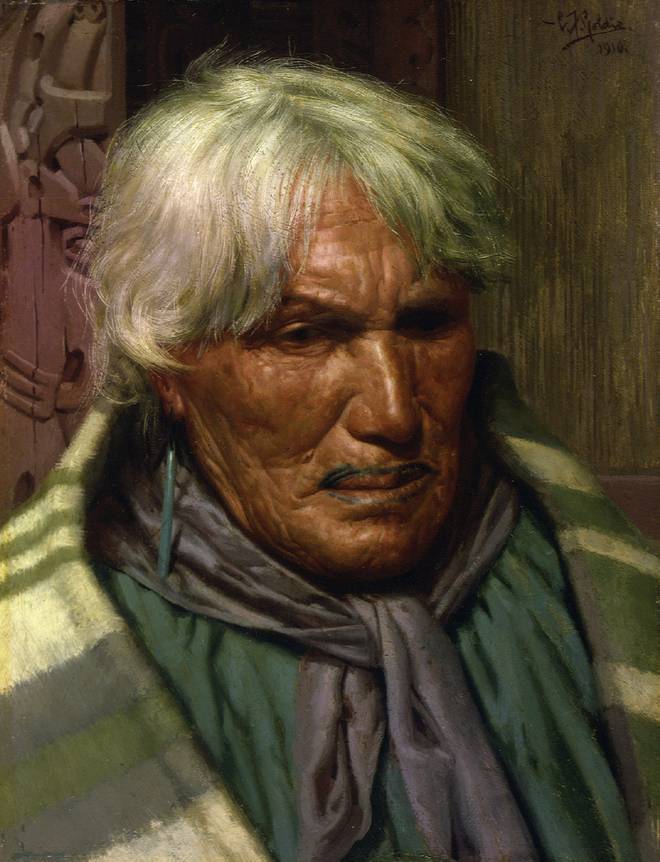 The trust said the works had a combined auction value of between $2 million and $2.3m.
Chairman Stewart Edward said he was aware the Kapi Kapi portrait was under the hammer on Tuesday night, but the trust "had made a decision not to buy any more artwork for the moment".
"Our first priority is the restoration of the museum, to get it up and running," he said.
"It is such an important part of Rotorua, we have to get that back first. We just don't have the opportunity to exhibit our current material, let alone further works."
Kapi Kapi survived the 1886 Mt Tarawera eruption that killed more than 100 people.
The International Art Centre's website states she was the sister of "Arawa chief Haerehuka" and "witnessed the assault of Pukeroa Pā at Ōhinemutu".
"On her shoulders were scars of wounds self-inflicted with pieces of obsidian as a sign of mourning. According to the historian and friend of Goldie, James Cowan, Kapi Kapi worked until the end of her long life, evidence, in his opinion, that the 'old-time Māori' were 'truly a Spartan race'.
"Kapi Kapi was renowned for her moko, which Goldie depicted in fine detail. According to Cowan, she was the only Māori woman painted by Goldie who had a rare spiral nostril tattoo. She died at the age of 102 after falling into a hot pool, it is said deliberately as was the custom among some of the aged Māori."
The oil painting was signed and dated to 1918, suggesting Goldie completed it from photographs and sketches after Kapi Kapi's death.
Without its thick frame, the painting itself is smaller than an A4 piece of paper at 24.2 x 19.1 cm.
Thomson said he understood this week's buyers had a connection with Kapi Kapi, and owned two other Goldie portraits.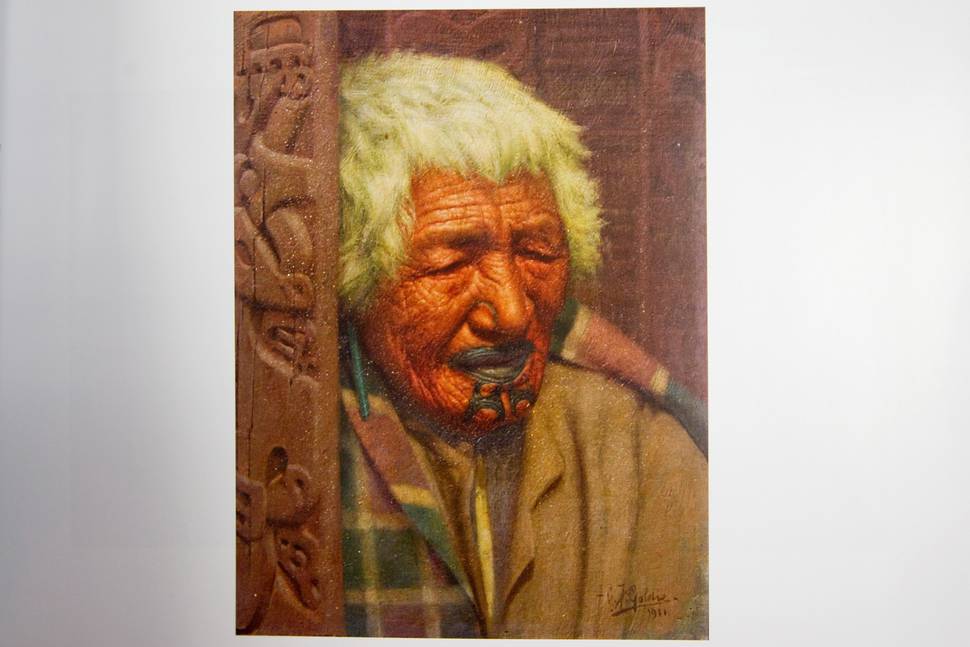 They paid more than $450,000 in total, including auction commission.
Thomson told the NZ Herald last year, Goldie was "the first to hit the million-dollar mark at auction and is likely to be the first to hit the $2 million threshold".
Goldie died in 1947, aged 76, at his home in Remuera.
His father was a mayor of Auckland.
The Goldie exhibition at the Auckland Art Gallery in 1997 attracted more than 66,000 people.
Thirty per cent of visitors were Māori, when normally they made up just 3.5 per cent of gallery visitors.