The "tatau tatau, we together" message was loud and clear at the Rotorua Lakes Council citizenship ceremony today.
Māori, Tongan, South African, New Zealand European and Rarotongan students were part of Otonga School's kapa haka welcome.
The ceremony then welcomed 38 new Kiwis with Indian, Filipino, Samoan, British, Fijian, South African, Thai, Australian, Hungarian and Chinese origins.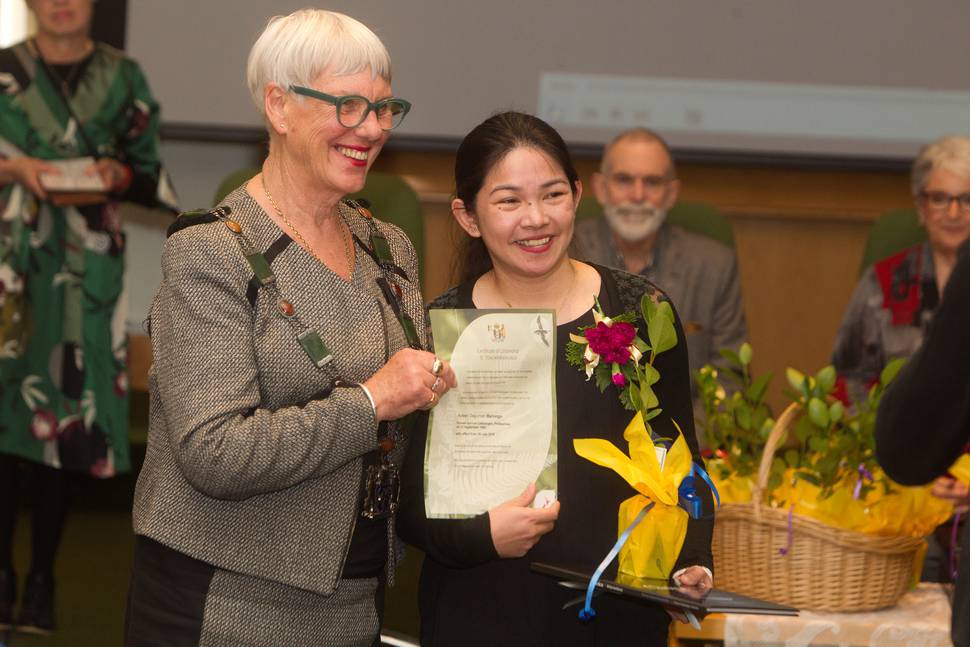 Cultural ambassador and Rotorua Lakes councillor Trevor Maxwell made his enthusiasm clear at the event in the council chamber with hoots and cheers for the new citizens when they had read their form of oath.
One of the largest families taking part in the ceremony were the Okeremi sisters Aisha, Inez and Xenia and their mother, Jane Benton.
Their smiles were wide as mayor Steve Chadwick declared, "As a family, a fabulous family, you are now all New Zealand citizens."
All four women came from Devon, England 14 years ago when Jane joined her new partner here, Richard, who is now her husband.
"We have been very fortunate to have lived in two beautiful places, Devon and Rotorua. We love it here," Jane Benton said.
"Richard has four children so we now have a blended family of seven [children].
"We defected and supported the All Blacks from day one," she said.
"I must admit I really struggled with the All Whites and I will never give up on the English soccer team."