Musicians taught saxophone "by the master" played a moving tribute as treasured elder Minarapa (Mina) Mitai-Ngatai's body was carried from Taheke Marae.
In a final farewell to the man who accomplished a lot in his life and played his saxophone at many tangihanga, hundreds of people were present to share both tears and laughter.
Mina died at his home in Rotorua on Thursday, aged of 84, due to illness.
Hoete Mitai-Ngatai, one of Mina's grandsons, said it was awesome to see so many people there.
"That's testament to koro Mina. He touched so many people - he loved everyone, he was loving to all people.
"He was staunch about his family. He believed family was everything.
"Koro was a loving man as well. We all know, that's why everyone is here. He was a bit of a softie too."
Mina was a healthy, fit and active 84-year-old who was a great competitor in sports, including tennis, hockey and more recently pickleball.
He had many talents, which also included yachting, carving and painting.
Mitai-Ngatai said Mina also used to get into line dancing and would wear his cowboy hat.
He said hockey was a huge part of Mina's life, and Mina encouraged all his mokopuna to play.
He would always turn up to the Māori tournaments throughout New Zealand, watching and encouraging everyone, he said.
They used to do hockey training early in the morning and enjoy the Whaka baths, especially after training, he said.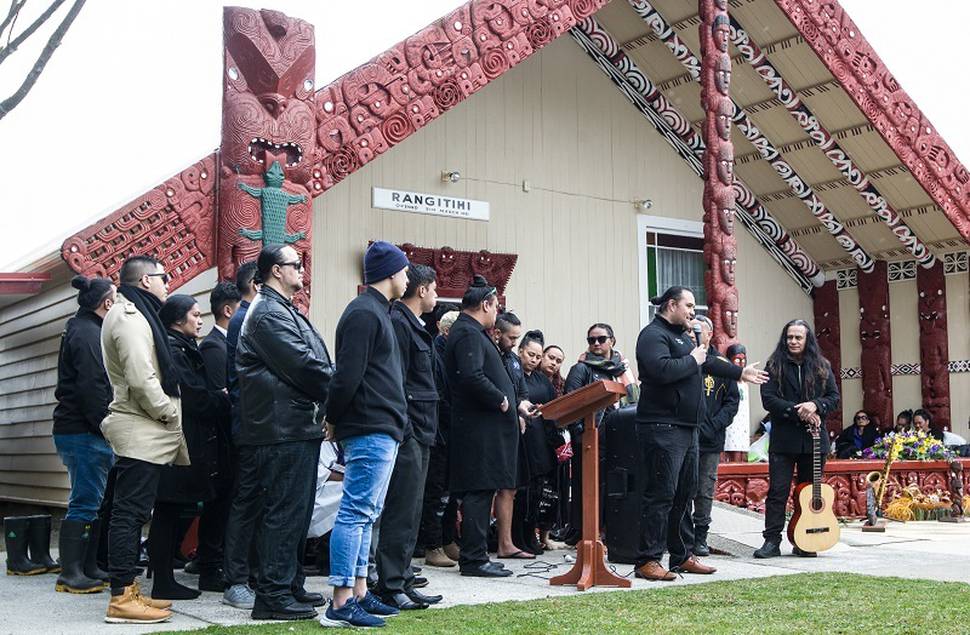 Grandson Owen Mitai-Wells said Mina loved them and always motivated them.
"Koro's last kōrero to us as a whānau was to keep going with sports, keep in good health, just go hard in life and don't take it for granted."
Mina's son, Wetini Mitai-Ngatai, said his father loved to do things and try new things.
Reverend Tom Poata of St Faith's Anglican Church said Mina was a gentle man and a gentleman - "He was a gem to me".
"He brought to the tangi a certain quietness ... when the saxophone started to play I thought it was beautiful."
The self-taught musician first picked up a saxophone at age 19 and went on to perform at Soundshell dances in the 60s, at the Lakehouse in the 70s and then six nights a week at his whanau-run cultural enterprise Mitai.
Harry Rota said he had come down from Auckland to play with others at Mina's tangi.
He said they were going to miss Mina, who used to teach him how to play the saxophone.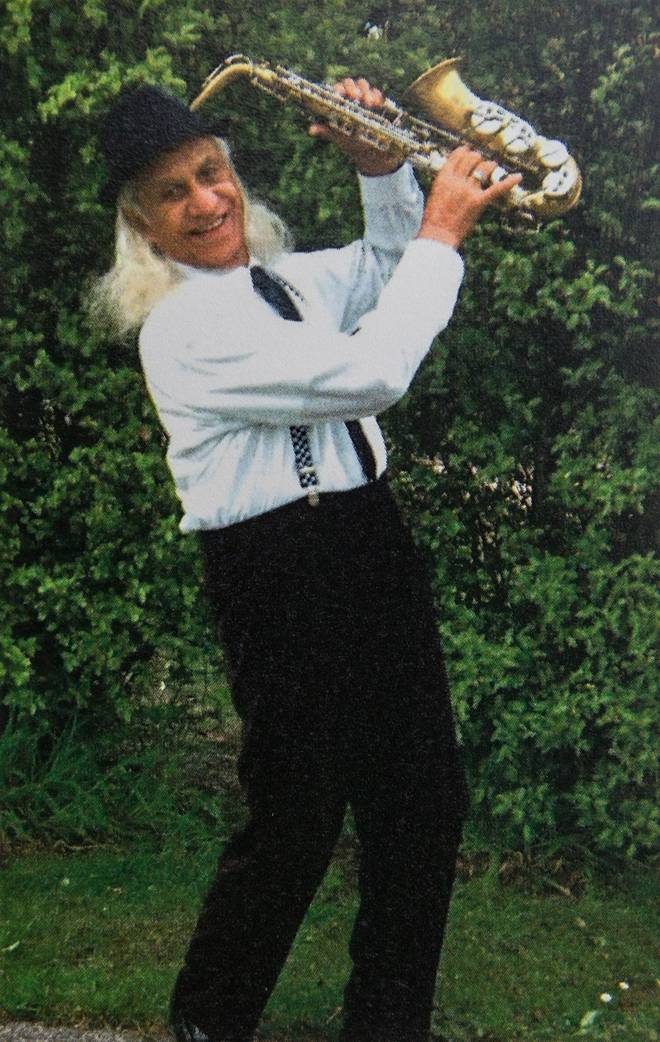 Peri Grant said he used to jam with Mina and it was an honour to play there today.
"He gave so much of himself to other people. He would always turn up at tangi and play whenever he could."
In 2015 Mina was awarded a QSM for services to Maori and the community.
He is survived by four sons, four daughters plus a whangai (adopted) son and daughter. He was the grandfather of 34 and great-grandfather to 31. His wife, Margaret, died in 2002.