Four-and-a-half-year-old Mateo Rodriguez waved a Chilean flag for most of the Rotorua Lakes Council citizenship ceremony, while his mother, Veronica Parra Perez, wiped away tears.
Parra Perez is a team leader for international student wellbeing at Toi Ohomai Institute of Technology.
She looked at her colleagues and family and thanked them when she was called by mayor Steve Chadwick to be sworn in as a New Zealand citizen yesterday.
Parra Perez wiped her eyes and greeted the ceremony in Māori: "Tēnā koutou".
She explained that she came from "that long country in South America with high mountains" and moved to New Zealand to study English in 2002.
"I had to leave twice but something about New Zealand kept dragging me back - the diversity, the feeling of safety, people are open minded.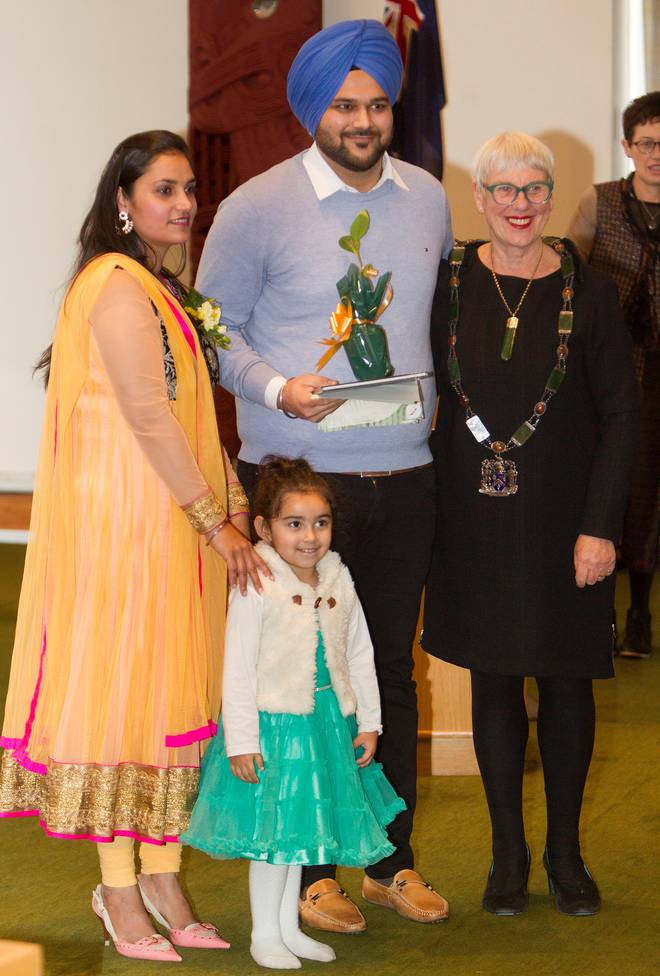 "The third time, I became a mum. In Rotorua, I discovered the value of Māori culture. It was a privilege and I practise te reo wherever I have the chance."
Perez said she took a strong interest in the Treaty of Waitangi.
"I now understand that Maori culture has nowhere else to live. We really have to look after it."
She said, "I will never take my home country out of my heart. My child is a New Zealander and now his mum is."
To open the ceremony, Te Kura Kaupapa Māori o Te Rotoiti students performed waiata and haka.
"There were even harmonies. I think that's the first time we've heard them from primary school students," Steve Chadwick said as she thanked the group.
She referred to the children's kapa haka when she told the group of new citizens to cherish their roots too.
"You must keep your culture alive while you choose to live in our society."