Talei Morrison, the inspirational founder of the Smear Your Mea campaign, may have been farewelled but her legacy lives on.
That's the message those who spoke at her funeral yesterday shared with the hundreds who attended.
Talei died on Saturday , aged 42, after a nine-month fierce battle with cervical cancer.
More than 500 people attended her funeral at Rotorua's Te Papaiouru Marae.
Morrison was diagnosed with Stage 4 cervical cancer in August last year. In April she revealed the cancer had spread through her body.
After her diagnosis, Talei encouraged women to have their cervical smear tests done before performing at regional kapa haka events.
Her mother, Sandy Morrison, delivered the eulogy at Talei's tangihanga, saying that when her daughter was away from Rotorua studying, they couldn't wait to get her home for a holiday.
"Our home was complete when she came home.
"She cared for my brothers and sisters and promised she would look after all of us in our old age.
"Our lives of course changed last year in August when we heard she was suffering from cervical cancer. She faced that challenge full on. She was valiant, she was selfless, and in the midst of the most difficult experience of her life, she decided to start a national campaign."
Sandy said her family wanted Talei to look after herself but "in her selflessness, she found room to live for a greater purpose" - that being the Smear Your Mea campaign.
"She was determined and committed and had an influence on hundreds.
"She lives on through those who have listened to her message. In spreading the message she becomes a shining shard of immortality and only very few can claim that."
Sandy described her daughter as vivacious, dynamic, extraordinary and talented.
Talei would have welcomed her first grandchild in the next few weeks. Her only daughter Hana is pregnant.
Hana said she hoped to pass on everything her mother had taught her to her own child.
Tiria Waitai, who worked with Talei and was a good friend, said Talei was "beyond courageous".
"Only she could turn something as horrible as cervical cancer into something positive and purposeful and significant," Waitai said.
"To my friend, my sister, Talei, I never conceived the day would come where I'd have to say goodbye. I thought we would grow old together. But for now, your work is done. You can rest in peace and in love knowing that your legacy will live on."
Waitai planned to continue Talei's Smear Your Mea campaign and said she aimed to have 100 per cent of the kaihaka (performers) up to date on their smears by the next Te Matatini Kapa Haka Festival in February.
"There is much work to be done to continue Talei's legacy."
Talei spent six years teaching at Rotorua Girls' High School and the former principal Annette Joyce spoke at the funeral saying "anything was possible for Talei".
"She always had the ability to make our lives brighter and make us feel the world was a happy place. Now we need to put Talei up on our shoulders and take her with us as we go about our lives. She has enriched our lives so much, now we need to show her that we can do the same in her name."
One of Talei's partner's nieces, Ashleigh Grant, said Talei had been an amazing teacher and mentor to her.
"The positive impact she had on her students is one of her greatest legacies.
"She was so much more than the stage she stood on. She was staunch, proud and taught us all to be the same.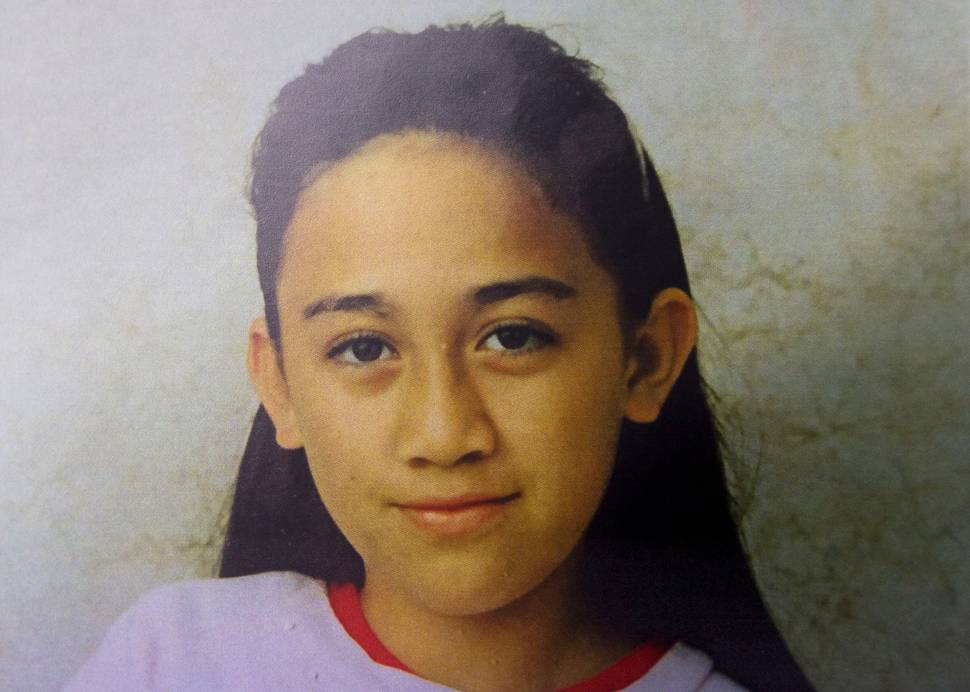 "Smear Your Mea was her last parting gift to us all."
Last month, friends started planning a To Talei with Love concert to take place on July 1 to fundraise for the campaign.
All 200 tickets have sold out and nearly $6000 has been raised.