A month ago Amanda Landers-Murphy and Joelle King were winning gold together at the Commonwealth Games. This week they went up against each other at the British Open.
King, ranked fourth in the world, put in a dominant performance to beat Rotorua's Landers-Murphy 11-3, 11-6, 11-7 in 23 minutes on Monday.
While it was a shame that, regardless of the result, one Kiwi had to be knocked out in the first round, Landers-Murphy took plenty of positives from the match-up.
"Joelle had been saying for a couple of days, 'If we both qualify, we're going to be drawn together', so I blame her. Obviously it's a shame to meet someone from the same country in the first round, but at the same time it's an opportunity to play against the No 4 woman in the world. It's cool to be able to play someone at that level.
"We don't actually play together that much, doubles only comes round every few years, so it's not like you know exactly what's going to happen. I just had to go out there and play my game to the best of my ability, she's obviously going to do the same," Landers-Murphy said.
Despite the loss, she was "actually quite happy" with how she played against King.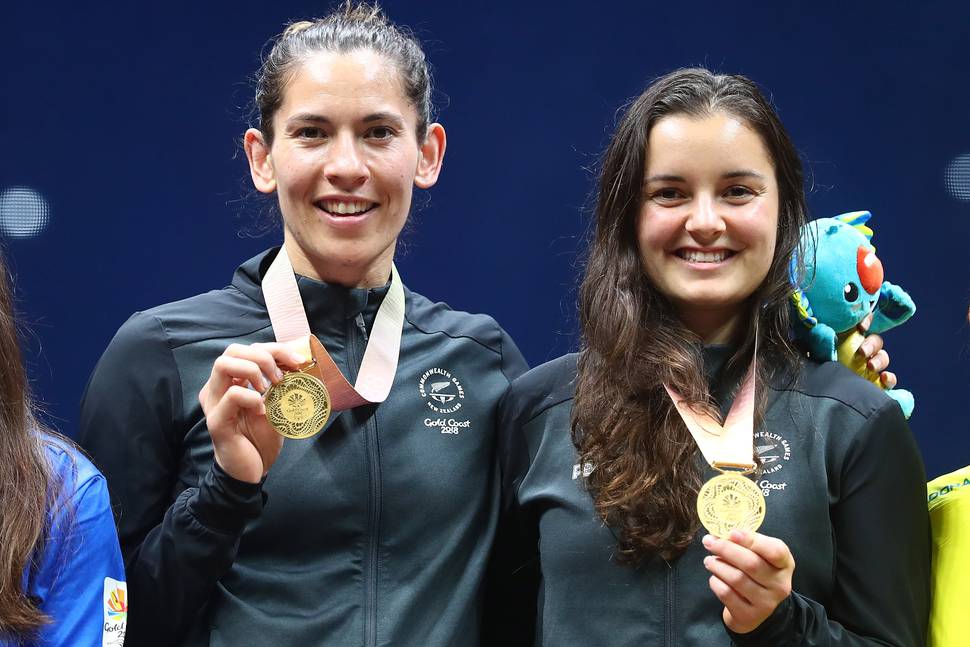 "It wasn't a long game, length-wise, but for me I felt a lot more relaxed, I'm not trying to force things as much. I'm gutted to lose, but I was able to go out there with nothing to lose and work on a few things I've been working on.
"When we play each other we're there to do a job on court, but off the court we're good friends. It was nice to be able to catch up afterwards."
King's world ranking gave her automatic entry into the main draw of the British Open, while Landers-Murphy had to play qualifying matches to earn her spot. King went on to be knocked out in the quarter-finals by Tesni Evans, of Wales.
In qualifying last weekend, Landers-Murphy beat Belgium's Tinne Gilis 11-3, 11-6, 9-11, 11-8 and Canada's Hollie Naughton 9-11, 11-7, 7-11, 11-8, 11-8.
"I knew the qualifiers would be tough, I was 13th qualifier and eight got into the main draw. I felt like I was playing well and I had a good training block between the Irish and British Opens.
"I felt a lot more relaxed at the British Open and a lot more patient, which is something I've needed to work on for a while. It was actually a really nice feeling to go out and play and not worry about too many other things."
She gained a lot of confidence and motivation through training with some of the game's elite players in Bristol ahead of the Open, including King with whom she shared a room.
"I'm trying out some new training while I'm over here and, while it was only a little taste of it, it was pretty inspiring being in Bristol with so many top-level players and coaches. It was good being in the right mindset and around like-minded people."
Landers-Murphy will travel back to Bristol for more training before returning to Rotorua on June 3 ahead of the New Zealand Squash Championships on June 15.