The Rotorua Summer Seafood Festival is back this summer and will be headlined by Kiwi powerhouse Stan Walker.
The Lakefront festival is run by Te Arawa Fisheries with 2018 signalling its third time.
Event manager Larni Hepi said Walker had confirmed this week, just in time for the release of earlybird and VIP tickets that go on sale on Monday.
"Walker will be supported by Auckland band Halo and a number of local acts.
"Local acts are still to be confirmed, as are the celebrity chefs who will be sharing their favourite seafood recipes and the New Zealand wine connoisseur who will be overseeing the New Zealand craft beer and wine tasting."
The region's best seafood vendors will be represented alongside a contingent of food truck owners.
Culinary fare includes paua, kina, mussels, oysters and fresh fish.
This year Dave Dobbyn headlined the festival while MasterChef NZ winners Kasey and Karena Bird hosted the event. Held when the city is at capacity with holidaymakers, the festival is a chance to showcase the best of what Rotorua has to visitors.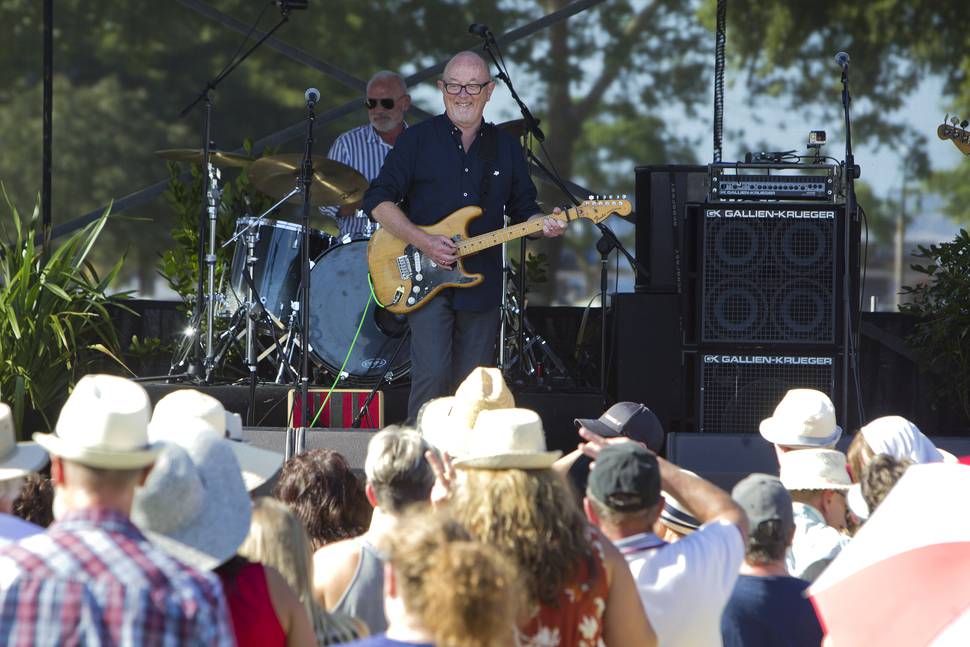 The inaugural event attracted more than 1000 people with this year's event also bringing in big numbers.
"We've only got limited tickets so I suggest people get in fast," Hepi said.
The Seafood Festival will be held at The Soundshell and Village Green on Saturday, February 3 between 12pm and 6pm.
It looks set to be a busy weekend in the city with the NZ Bomb Comp at Tikitapu (Blue Lake) on the Saturday and Sunday and the Flochella floating music festival also at the lake on the Monday. Tuesday is Waitangi Day, so many holidaymakers are expected to make a four-day weekend of it.
Earlybird and VIP tickets go on sale on Monday. For further information go to www.seafoodfest.co.nz.