Kaharoa School pupils were able to take part in hands-on science activities when they received a three-day visit from the Lab-in-a-Box.
Suz Bassett from Victoria University said the Lab-in-a-Box had been borrowed from Otago University and they had Curious Minds funding to tour it around the North Island.
She said it was cool to bring the portable science lab to schools to help children get excited about science.
There were a whole lot of experiments which could be done in the Lab-in-a-Box, based around chemistry, insects, microscopes and other general science topics, she said.
Ms Bassett said they wanted more science in classrooms.
"Science is everywhere and we need our children to learn a lot more science."
In a class with some of the senior pupils at Kaharoa School, she looked at nanoparticles, gases and properties of different elements on the periodic table.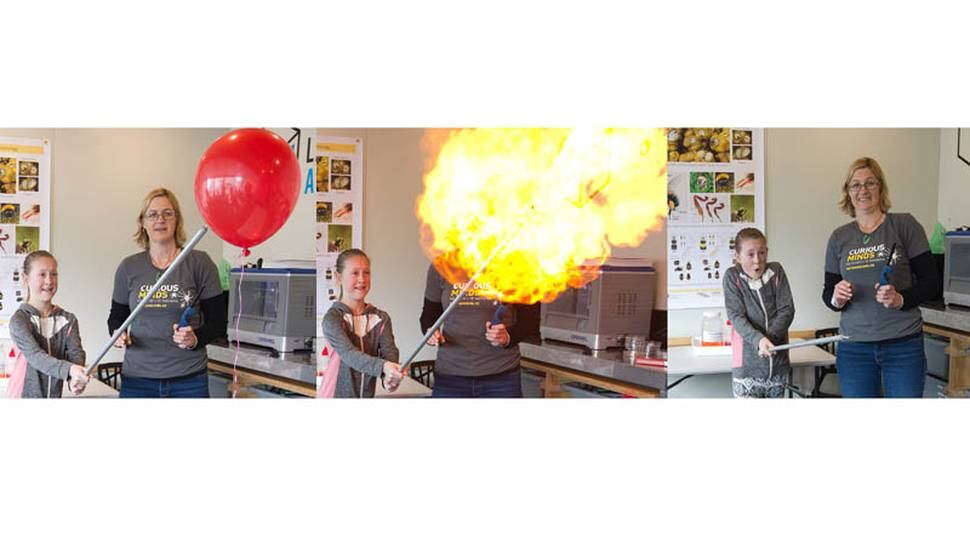 She said for younger pupils she had more of a space theme, although there was some science around bees and wasps.
Kaharoa School pupil Nikayla Dyer, 11, said she had enjoyed getting to make all of the fun things they were doing and popping balloons with different gases.
She said she had been shocked when the balloon she popped had a fire ball.
"I was shocked because I did not know what was happening and it gave me butterflies."
Nikayla said science was her favourite subject at school because you got to do fun experiments and learn more.
Kaharoa School pupil Zac Hastelow, 12, said he also liked the part where the balloon exploded and there was fire - "that was cool".
He said he liked science because you could learn a lot of different things.
Zac and fellow pupil Lexi Horton, 11, both said they would definitely like to do another Lab-in-a-Box class.
Lexi said she enjoyed science because you never really knew what was going to happen with experiments.