UPDATE:
Nick Horspool and Liza Hunter-Galvan have taken the respective men and women's title at the Rotorua marathon this morning.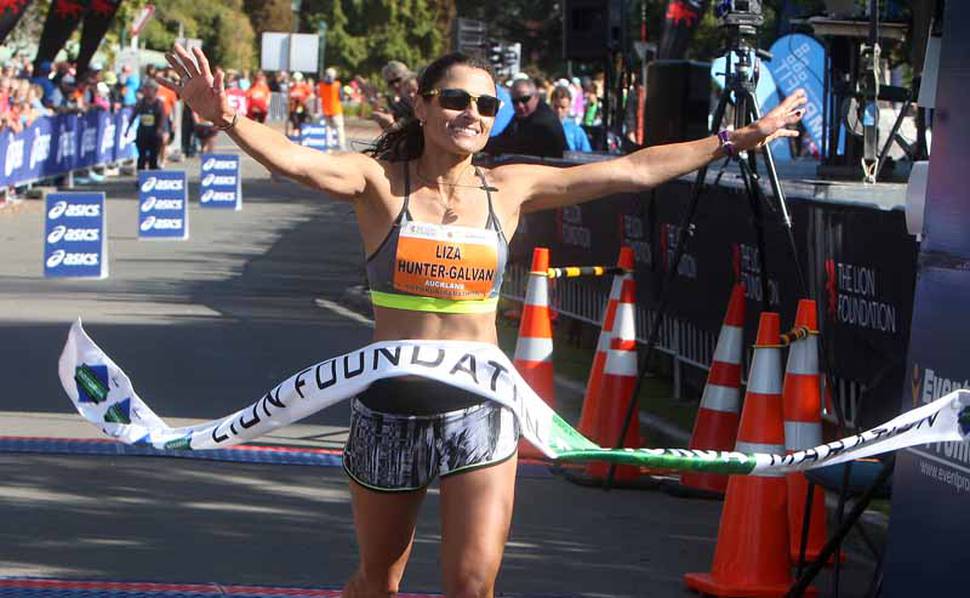 EARLIER:
10.50am
Nick Horspool is the 2016 Rotorua Marathon winner followed by Chris then Ciaran.
10.42am
Major changes at the 40km mark. Wellington man Nick Horspool is now leading the race followed by Ciaran, Chris in third and Tony in fourth.
10.24am
There is 7km to go and the four leading men are still battling together.
10.15am
We're about 30 minutes away from seeing the first full marathon runners cross the finish line. Tony, Chris, Nick and Ciaran are still running together. They have just passed the airport.
10.06am
Men's leaders got through half way mark in an hour 14 mins. They have just passed the 28km mark. The half way time suggests a sub 2hour30min time for the winner
9.56am
The winners of the full marathon are expected to cross the finish line in about an hours time.
9.55am
The leading men - Tony Payne, Chris Sanson, Nick Horspool and Ciaran Faherty, are all together at the 26.5km mark about to take on the hill.
9.50am
Rotorua Mayor Steve Chadwick has just crossed the line after completing the 5.5km.
8.55am
The men leading the full marathon have just made it to Ngongotaha, greeted with cheers from supporters lining the footpath.
8.30am
The walkers of the full marathon have started the race.
8.20am
Hours of training came down to a blast of the starting gun as the Lion Foundation Rotorua marathon got underway in the Government Gardens this morning.
A clear crisp morning greeted around 3000 runners including participants in the half marathon, quarter marathon, and 5.5k fun run.
The Rotorua marathon is the full 42.2km distance around Lake Rotorua. Supporters can't access the roads around the northern section of the marathon as the road is closed from Hamurana Rd from Unsworth Rd to State Highway 33 at Mourea between 8.30am to 1pm.
More to come.