Retiring in New Zealand isn't what it used to be.
Today it's better than ever!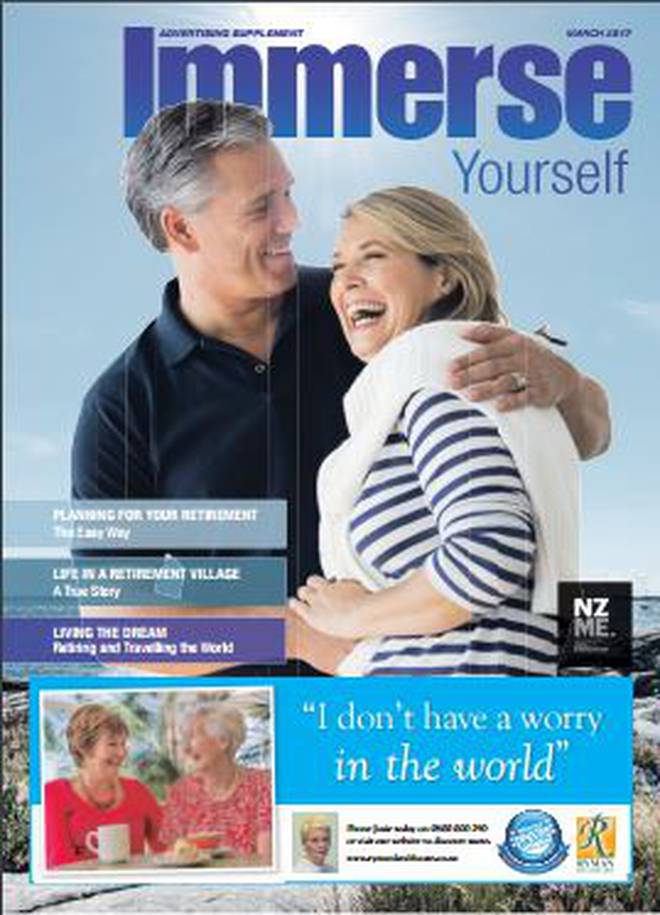 Imagine a future where it's feet up with time to spend with kids and grandkids, while contemplating time on that cruise ship you always promised yourself when you were working.
And doing it all mortgage free!
That's the vision many New Zealanders have for their retirement, and it's all possible with some planning and time spent carefully weighing up lifestyle priorities.

In New Zealand today, retirement is becoming a reality for younger Kiwis and many now say '50 is the new 60'.
Those who are in the baby-boomer generation (born in the years 1946-1964) are now between 51 and 73 years old and they are the New Zealanders now looking and planning towards their retirement years.
The 50+ market is the fastest growing demographic in NZ as baby boomers enter their 50s, and that shift in New Zealand's population profile provides this group with lifestyle opportunities never before available.
Read more in Immerse Yourself - download here to keep as a useful reference or view online here.