Baduzzi
10-26 Jellicoe St, North Wharf
Ph: (09) 309 9339

Book online with Restaurant Hub

WE THOUGHT: 18 - Great
WE SPENT: $242.50 for two
.
There's nothing like a long lunch invitation to remind you that while you were interviewing Shortland Street actors and bemoaning journalistic pay scales, your friends were making management.
It was a few years ago now. A farewell meal for a high-flier and family. The venue was Baduzzi because "it's so great for kids".
I remember looking at the menu. I remember thinking that when I was a kid, I never ate crayfish meatballs. I didn't go to that lunch and when I did finally get to Baduzzi a few months later, I thought those meatballs were silly and salty.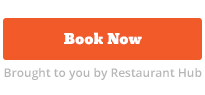 Fast-forward. The scene is a busy newsroom. Dirty coffee cups, empty chocolate wrappers, broken dreams, etc.
Me: "Where should I eat before the theatre?"
Manager: "Baduzzi."
So I swallowed my prejudice and then I swallowed the venison meatballs and now I am telling you to round up your kids, your grandparents, your significant others and even your friends who didn't make management and get them all to Baduzzi because it is THE BEST.
There were a few hiccups. Dessert was, frankly, dreadful. But everything else we ate was either so faultless or so bloody interesting that you should definitely book a table and form an opinion of your own.
"Is the hapuku bolognese tomato-based?" I asked the waitperson.
"Yes," she said. "But you don't really notice."
How do you make a tomato invisible? How do you bolognese a premium deep-sea fish species? WHY would you bolognese a premium deep-sea fish species?
It arrived and the hapuku was a mince and oh, surely that was a waste? Well, yes - and no. A call to the kitchen the next day confirmed my highest hopes. Baduzzi has very cleverly turned fish trimmings (belly, head, etc) into a luxurious and unusual dish. That tomato had heavily collided with a crayfish stock and the hapuku "mince" was super light and tasty. It was $28.50 and while I could not call it the very greatest pasta dish I've ever eaten, it was 200 per cent the most interesting.
Meanwhile, James was slurping with relish. He'd gone for the duck maltagliati ($32.50). The sauce was sweet and strong and the duck (so often a passing reference in pasta dishes) was plentiful. Order a balsamic-dressed rocket salad ($10.50) and your plate will runneth over with a sharp, peppery counterpoint. Before that, however, share some meatballs.
The venison ($18 for three) are sublime. So rich, so gamey. The menu doesn't explicitly state liver, but it comes to the party like a rockstar; a truly wild note in a meatball so velvety it's like eating poached paté.
You can't be an Auckland restaurant without raw kingfish and so it is at Baduzzi. This one is worth trying because it's a cannoli. The pastry (like me) struggled against the late-Feb humidity but this is such a lovely, inventive little dish, punctuated with salty green olives, sweet sultanas and crunchy pistachio ($10.50 each).
Goat's cheese-stuffed zucchini flowers ($11 each) had been crumbed akin to a croquette. They oozed appropriately, and (so cute!) were decorated with teeny-tiny circles of courgette. Nothing about the early-picked plant had been squandered, everything about it was delightful. Get two. Get another wine. Move on to meatballs and pasta. Do not attempt dessert.
Baduzzi was an early arrival at Wynyard Quarter and has earned a reputation as one of its most consistently delicious tenants. The restaurant was empty when we arrived and absolutely heaving when we left. The service lurched from charming to something James described as "economical". He was being polite. Our waitperson had literally thrown dessert menus at our table as she ran past and there appeared to be zero question of another drink to go with them.
This was a great shame. Ciambella ($12) turned out to be a dry white cake with a dry crumb and dry broken meringue. A dollop of dairy and a splodge of citrus did not improve the situation. Go for the meatballs, stay for the pasta and definitely leave with enough time to get an icecream at the theatre before the play starts.