22 Feb, 2020 5:00am
8 minutes to read
Latest from Eat Well

Favourites from Eat Well
30 Mar, 2020 9:14am
Quick Read
This recipe from Fran Mazza's new cookbook is a winner side dish to any meal.
29 Mar, 2020 2:55pm
Quick Read
These vege dumplings are a fun afternoon project that the whole family can do together.
29 Mar, 2020 2:49pm
Quick Read
A low sugar snack that is so simple to make the kids will be able to do it themselves.
29 Mar, 2020 2:35pm
Quick Read
In less than an hour you could be enjoying this tasty flatbread, warm from the oven.
26 Mar, 2020 11:45am
Quick Read
Ripe bananas and lots of time on your hands? This cake is call your name.
26 Mar, 2020 11:34am
Quick Read
This dough requires no needing, just throw everything in a food processor or stand mixer.
26 Mar, 2020 11:33am
Quick Read
Some comfort baking that the kids will love to help you make, and eat!
23 Mar, 2020 7:47am
Quick Read
Make the dough ahead of time and whip up these mini pizzas in a jiffy.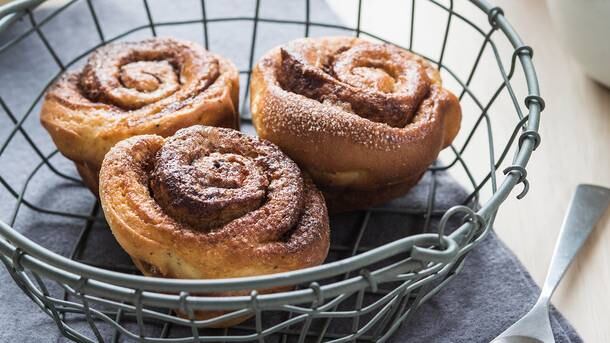 20 Mar, 2020 10:21am
Quick Read
Cardamom lends the cinnamon a whole extra dimension in these fluffy scrolls.
20 Mar, 2020 10:19am
Quick Read
Gather all those vegetables in your fridge that need using for this delicious gratin.
Latest from Canvas

Greg Fleming recommends some classic literature to get you through the lock down.
The author of a new Jacinda Adern biography, Madeleine Chapman, on exiting her job
David Attenborough reflects on the lost world he grew up in.
New book deep dives into NZ's 1000 different algae - including the ones you can eat.
In sickness and in health: Kim Knight reflects on a postponed wedding and grandma's grit.
Annabel Langbein's comforting words - and recipes - for tough times.
Columnist nominates his Kiwi of the year early - and hopes he'll disappear soon too.
Sea Shepherd founder Paul Watson's urgent message: stay away from the sea to save it.
Fame and fortune have come to Rufus Sewell but it's a far cry from the actor's childhood.