Anna Hitchings finds a treasure chest of history, charming shops, fantastic food, nature walks and adventure rides just outside Brisbane.
When I told friends and family I was off to Ipswich for a weekend, some of them laughed. The booming, urban sprawl southwest of Brisbane is not up there among Queensland's tourist attractions.
But I discover a town full of hidden treasures that makes for a great weekend holiday or at least an inviting stop-off point if passing through.
DAY ONE
I kick off the day with a visit to the Rafter and Rose cafe on Ellenborough St for breakfast. It may be small but the food is fantastic, especially the popular bacon jam. Though everything on the menu is a safe bet, the pastries are definitely the stand-out. Rafter and Rose also sells home-made jams (including bacon) and sauces.
I'm craving fresh air and nature so I walk to Queens Park in central Ipswich. The park is one of the oldest in the state and while you're there, you can visit the Ipswich Nature Centre, which houses Australian birds and animals. The nearby Nerima Gardens are picturesque and definitely worth a stroll, too.
The Pumpyard Bar and Brewery is the perfect spot for lunch and a beer. The team at Pumpyard takes beer brewing to the next level and has gained a well-earned reputation for it. Whether you try the light and refreshing carrot-flavoured beer, the barley wine dessert beer, the s'mores stout — brewed using marshmallows, cocoa and biscuits — or a sampling paddle of them all, the choice is yours.
If you're not a beer lover, try the froze — a frozen mixture of rosé wine, agave syrup and lemonade that tastes like a frozen sangria. Going along with the bacon theme, the brewery also serves a bacon icecream sandwich with caramel sauce, which is delicious, but very filling.
After lunch, I stroll through the Top of Town precinct on Brisbane St with stops at Gemutlich for cute homeware and the Gift Emporium. If you're a lover of all things vintage, check out Vintage Advantage on Brisbane St and/or the Antique Centre on East St.
There is certainly call for a pretty frock in Ipswich and I don mine before heading out to dinner at The Cottage Restaurant, housed in an 1860s renovated building on Limestone St. I eat a delicious rabbit, followed by a scrumptious lavender creme brulee.
I retire to my hotel, the very central Metro Hotel International on South St, for an early night before an early start.
DAY TWO
I'm greeted at the ripe hour of 4am in the Metro Hotel lobby by my pick-up for a Floating Images' hot air balloon flight. The family business has been running for almost 20 years and is the hot air balloon company closest to Brisbane.
I'm whisked up into the air and enjoy one hour of wide-view wonder over the Lockyer Valley against the backdrop of the Great Dividing
After the flight, I'm taken back to the Metro for a champagne breakfast.
Soon I'm strapping on my hiking boots and heading back outdoors, picnic lunch in my bag. White Rock Conservation Park boasts a range of hikes, from 10 minutes to eight hours. The park is a 25-minute drive from Ipswich. Experienced hikers might want to go a little bit further to Flinders Peak Conservation Park to try the one-way 19km Flinders Peak trail.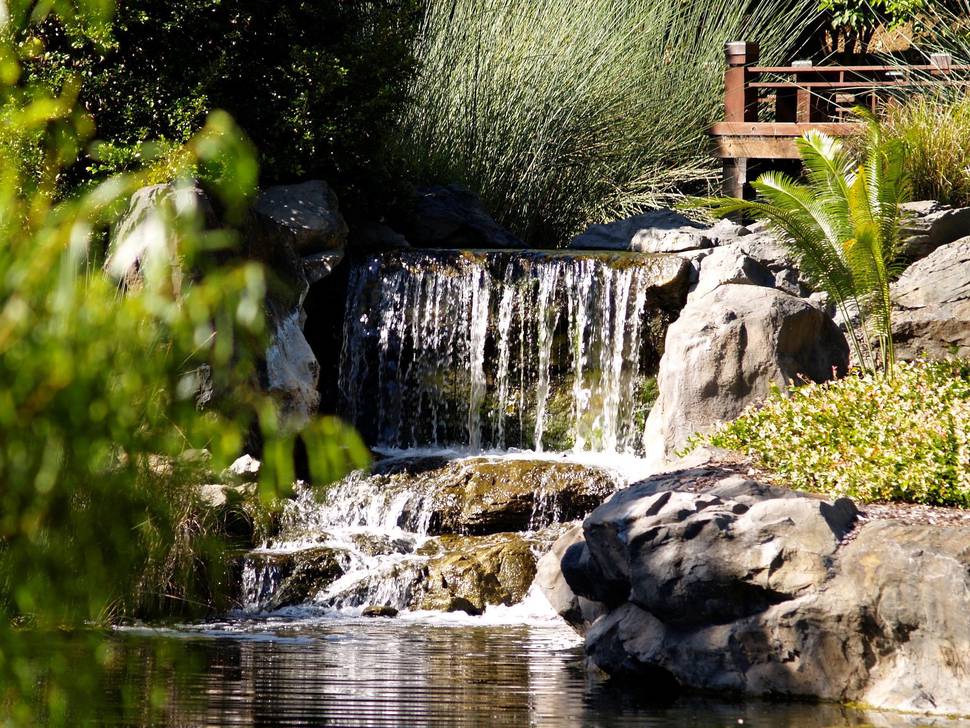 If you're not a big hiker, or you have young children with you, a good afternoon option is Colleges Crossing. Just north of town off Mount Crosby Rd, the reserve includes a large park and a playground by the river.
With energy to spare in the afternoon, I take a trike tour through town with Ipswich Trike Tours. Owner-operator Stephen has put an enormous amount of effort into the tour, which covers just about every landmark and place of interest throughout the area, complete with a picture guide. Stephen also runs joy rides, winery tours and scenic rides through the Gold Coast Hinterland on his three- wheeled machine, which can fit two people at a time.
I take a 35-minute drive west to Spicers Hidden Vale for a mind-blowing dinner at the resort's Homage Restaurant. Everything served at the restaurant is grown or reared on-site or sourced locally. The food is cooked and served so creatively, eating there is an experience in itself.
DAY THREE
If you can stay a third day, or you'd prefer a different flight experience to a hot air balloon ride, make a booking with Pterodactyl Helicopters. The friendly captain, Mike, runs a host of tours and joy rides, including custom winery tours, scenic and joy flights and a country pub crawl. Most tours include lunch or dinner and transfers can be arranged from home or a nominated location.
Checklist: Ipswich
GETTING THERE
:
flies from Auckland to Brisbane, with one-way Seat fares from $273.
Ipswich is a 45-minute drive from Brisbane.
STAYING THERE: The Metro Hotel sits on South St and is also the pick-up and drop-off spot for Floating Images' hot air balloon rides. metrohotels.com.au
Spicers Hidden Vale is a luxury resort 30 minutes out of town.
PLAYING THERE: Floating Images' hot air balloon rides include pick-up, balloon-inflation, a one-hour ride, drop-off and a champagne breakfast. Pterodactyl Helicopters' rates vary depending on the type of flight and pick-up location and cater for up to three people.

queensland.com
From left: White Rock Conservation Park; The Pumpyard Bar and Brewery; Nerima Gardens (below).
Pictures / Supplied
Range.
— AAP