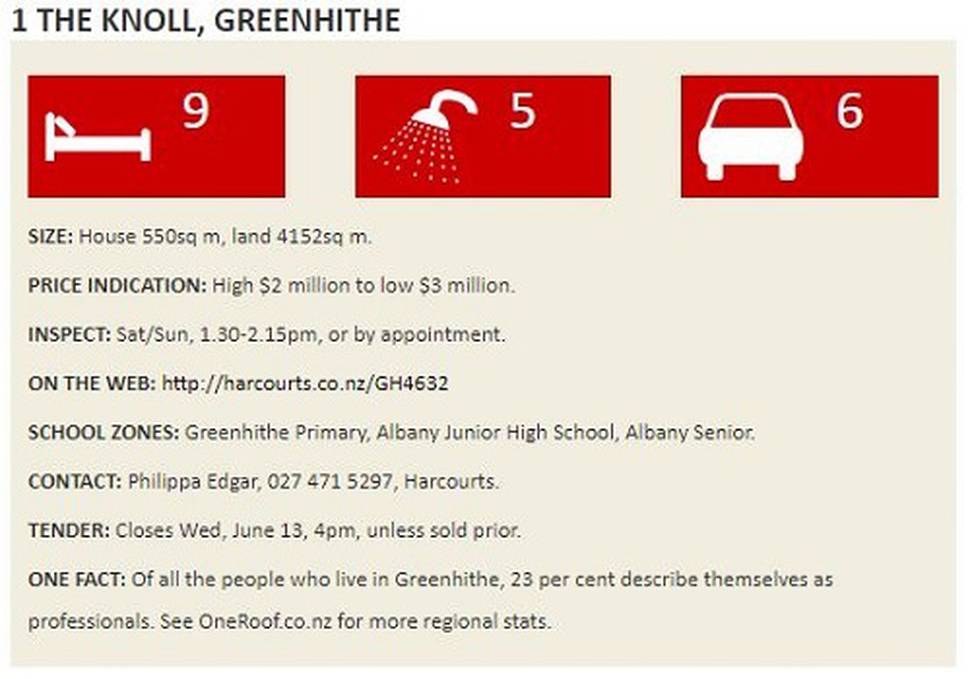 Donald and Penny Webster made a huge decision to leave their park-like home — although they have moved only 600m down the cul de sac.
The couple built their original house, the one for sale, back in 1986 on land bought by Donald's grandfather in 1947.
After three decades, four children and several renovations and additions – including a second storey, a separate four-bedroom "barn", a separate self-contained "loft" and a pool – the Websters decided they had "one more house in us," hence the move down the road.
Now they are living in their Megan Richards-designed new home and are selling the family home they love but which hardly resembles their original bungalow because they have carried out so much work to cater for their growing family.
Along with the second storey, they pushed out the lounge as Penny wanted to capture more sun and also added a conservatory.
Architect Megan Richards designed their renovations as well but back in the 1980s when the original bungalow was built it was designed by well-known architect Ray Thorpe of Thorpe, Cutter, Pickmere & Douglas, who happened to be Donald's uncle.
The house still has many of his touches, from bay windows to stained glass in the bathrooms.
Around every corner there is a surprise, from the hidden cupboards in the kitchen to the master bedroom half way up the stairs with en suite, walk-in wardrobe and private deck, to the bridge at the top of the stairs that leads to more bedrooms, one of which also has a private deck.
The land itself also holds some surprises. Donald, a lawyer, explains that his grandfather T C (Trentham Charles) Webster, who was also a lawyer, bought 10 acres in 1947 then another 42 acres in the early 1960s.
When Donald bought the land off his grandfather's estate it was derelict because it had been used as a construction site when the Upper Harbour Bridge was built in the 70s, and then people dumped all manner of items, from car bodies to animal carcasses.
Before that, however, the land had once been a park and also a Christian retreat. There was a tennis court, a croquet court and a little amphitheatre in an area once studded with kauri.
Donald always had an intention to subdivide and the couple went ahead with the plan in the 1990s, and they reinstated the tennis court as a shared amenity for each of the 16 lots of the subdivision they named The Knoll.
One section was left and that's where they have built their new home but they were sad to leave their much-loved first home.
The floors are heart rimu sourced from the Ōtāhūhū railways and the main lounge features a wall of bifold doors and high sloped ceilings with clerestories (roof windows).
They built a pagoda, added Paeroa blue stone columns to the blue stone patio paving and also put in an outdoor fire.
The back yard is fully fenced and landscaped, there is also a pool, and there is even enclosed kennels with a run for their springer spaniels.
There is parking and workshop space galore, including in the barn, designed so there would be a man-cave extraordinaire for Donald but also accommodation to live in while they renovated.
The "loft" is also separate accommodation and is really a studio apartment with a large garage underneath.
Penny says the family adores their new home but "there's nothing that would give me more pleasure than to see a young family here, just like we started out, to have the great family life we had".