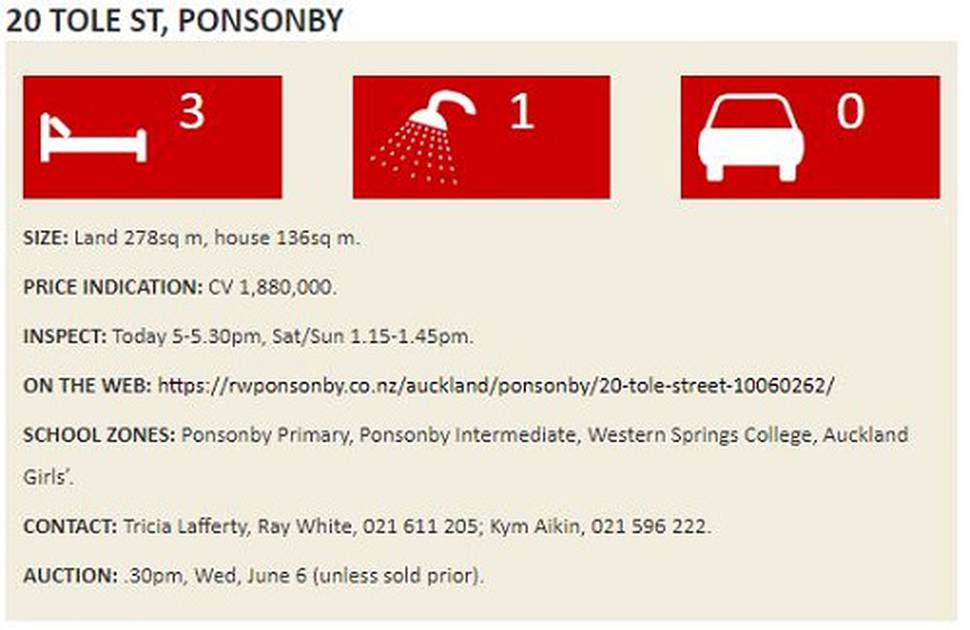 Entertainment publicist Bridget de Launay's love of entertaining helped steer the renovation of this bungalow, which looks traditional from the street but delivers drama within.
She bought here 21 years ago after living in London and Sydney, recognising the potential to evolve the 1930s bungalow. It was largely original then, long owned by a family before a cosmetic polish by investors.
Bridget says: "I was particularly captivated by its pressed tin ceilings and kauri floors."
Initially she lived in the home as it was, making do with its old-fashioned kitchen and layout quirks.
A keen cook, she says: "I love entertaining so part of my brief for its renovation was being able to accommodate a dining table that could sit 10 to 12 people."
Architects Tim Hooson, Tim Dorrington and Angelique Huston worked together designing the renovation-extension. The resulting dining/kitchen space with striking continuous 8m-long dining table/kitchen bench featured in Cuisine magazine after winning a top kitchen design award in 2001.
Bridget says there's a lovely sense of community in the no-exit street, culminating in the Tole St Reserve where she takes border collie Fergie for walks. Number 20 has no off-street parking but there's considerable angle parking just outside.
The home presents as traditional with a picturesque front porch. Inside the entrance hall boasts the first of two pressed tin ceilings, its larger sibling incorporating charming Kiwiana fern motifs in the formal front lounge. Bridget chose sumptuous velvet drapes and an antique chandelier to give this kauri-floored room opening to the porch parlour ambience.
On the other side of the entrance hall the contemporary rear packs a punch. An 8m Corian dining table/kitchen bench boldly links the kauri-floored dining space with gas fireplace to the new kitchen-living extension, traversing a step down.
The floor levels put the table/bench at the right level for dining and food preparation.
"This design was so cutting-edge and ahead of its time that it still feels contemporary. People still react to it with awe today," says Bridget. "And it works well for large groups or more intimate gatherings."
The pavilion-like extension in block opens wide along one side to the private north-west facing garden featuring Bridget's sculptural bonsai collection, inherited from her late father.
"In summer, when the large sliding doors are open, it feels like you are outside. It's a genius design. So many renovations just pop the back to create an extension but in swinging the new extension around to face the west, not only do I get great afternoon sunlight but a lovely view to the Waitakeres."
The kitchen/living area sits under a wing-like angled ceiling, concealing a fridge-freezer and laundry within stained sapele-veneered cabinetry. It incorporates a wide oven, oversized sink and a stainless splashback topped with a pop of colour from orange cabinetry.
Bridget works from home out of an office with french doors opening to a little cantilevered balcony. She works mainly for one of the biggest concert promoters in the world, Live Nation.
There are three bedrooms at the fore of the home including the master with bay window, beamed ceiling and capacious wardrobing. The bathroom is distinctive; a partial wall separating the basin and abundant concealed storage from a wet area harbouring for the pedestal bath and shower.
Bridget is selling as she plans to take on another project to create another special home.