A rundown but prime site on Dominion Rd is being sold with plans for 102 apartments and nine shops - to be sold at premium prices - by Auckland Council's development arm.
Panuku Development Auckland is copying the model at Wynyard Quarter to provide well designed intensive housing within the character area on the corner of Dominion and Valley Rds for what it is calling Dominion Valley Apartments.
Instead of just selling the land for development, Panuku has used its own design team and Isthmus Architects to come up with a scheme that meets council objectives for intensification along transport corridors.
But if people think they will be able to snap up a cheap and trendy apartment on Dominion Rd where future modern trams are planned, they can think again.
Panuku design and place director Rod Marler said there are no plans for affordable housing on the 5173sq m site where the aim is to add value to the development through design and obtaining resource consent for the best financial return.
The scheme highlights the difficulty balancing a desire by mayor Phil Goff to put council support behind more affordable housing schemes and maximising the value of selling surplus council land.
Panuku sold more than $90 million of surplus council land in the past financial year against a target of $60m.
Marler said part of Panuku's role as a regeneration body is to set the standard for the quality of development for what the market can stand.
He said the site was an under-utilised historic intersection where four apartment blocks, varying between three and five storeys for 102 apartments, and nine shops are proposed.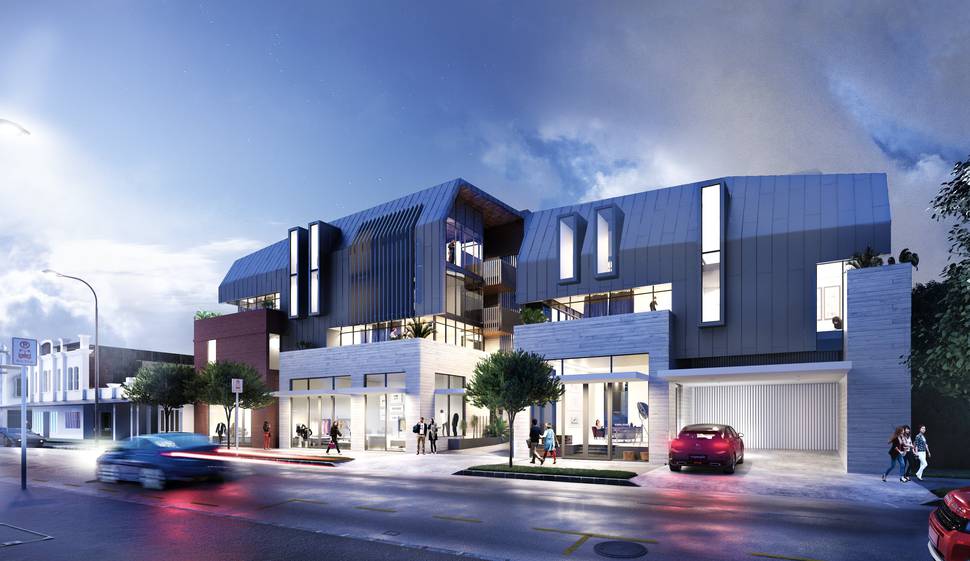 Panuku has applied for resource consent with Auckland Council, which includes the demolition of the plastered brick Universal Building on Dominion Rd, built in 1949, and a second building on Valley Rd.
Albert-Eden Local Board member Glenda Fryer said Panuku's plan was the first major housing development off the rank in an area that needs new homes, but was dismayed it would be a gated community.
The local board has passed a resolution opposing gated communities in Albert-Eden.