The latest syndication by Augusta Funds Management offers investors the chance to bag a slice of Countdown's South Island distribution centre in Christchurch.
A total of 503 proportional interests of $50,000 each are being syndicated in the 146 Shands Rd property located on a 7.1811 hectare site encompassing 29,422sq m of buildings at the intersection of Shands Rd and Halswell Junction Rd in the industrial suburb of Hornby.
Mark Francis, Augusta's managing director, says investors are projected to receive an initial pretax cash return of 8 per cent per annum to bepaid monthly.
The property has a lease to General Distributors Limited, guaranteed by parent company Progressive Enterprises Ltd, for 20 years from August 30, 2004, with just under nine years to run on the present term plus three rights of renewal of 10 years each - giving a final expiry of August 29, 2054.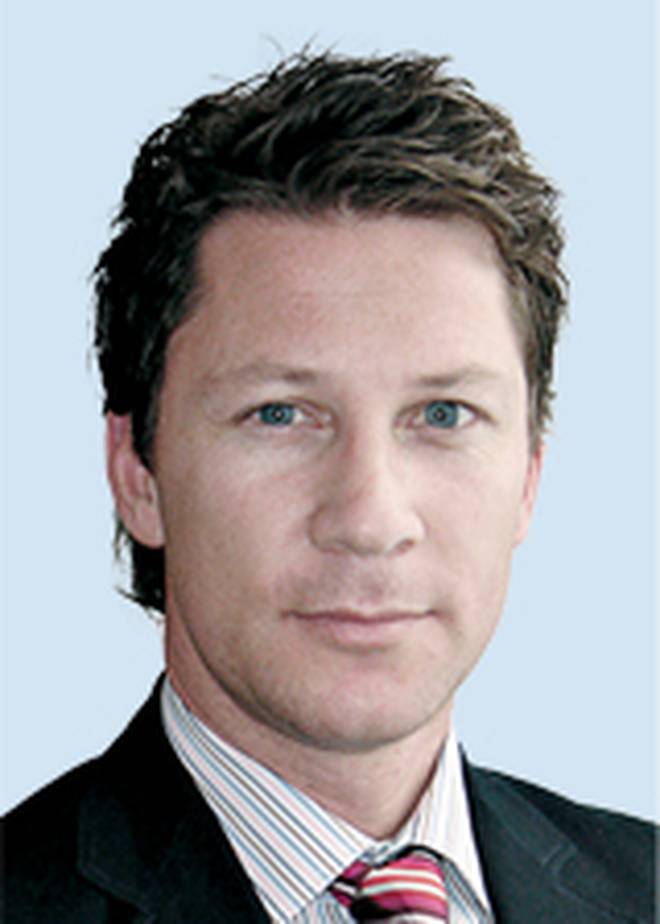 Syndication buyers can invest in the limited partnership established by Augusta which will acquire the property for $39,525,000. The vendor, Virgo Group, will subscribe for 120 of the 503 interests, leaving a residual 383 on offer with investors able to apply to purchase more than one interest.
Progressive Enterprises Limited (and its related companies) is the owner of Countdown supermarkets, and franchisor of Fresh Choice and Super Value supermarkets, throughout New Zealand. Progressive Enterprises is the country's largest private sector employer with approximately 18,500 employees in stores, support offices, processing plants and distribution centres.
Francis says investments of this calibre in prime locations are difficult to source in the current investment climate. "This offering brings together a well located, modern building and major New Zealand tenant and meets Augusta's strict criteria for selecting quality assets, which involves final ratification from the directors."
The offer is being marketed by Mike Houlker, Samara Phillips and Sarah of Bayleys' syndication division.
Houlker says there has already been a significant increase in the interest in Christchurch property from Cantabrians and investors throughout New Zealand.
"Given that Augusta's most recent Christchurch syndication of the PMP industrial complex was significantly oversubscribed and the impressive attributes of this property, we are expecting strong take up of this offering," he says.
"Progressives Enterprises' South Island base is one of the largest distribution centres in New Zealand, supplying Countdown as well as Fresh Choice and Super Value supermarkets throughout the island.
"Originally built in 2000, it underwent significant additions and alterations in 2012 and is positioned on a large site, with underused land available for further expansion if required."
Houlker says an interesting feature of the offering is a refurbishment clause in the lease by which the tenant can require further renovation and capital works on the property to be undertaken by the landlord. The tenant is required to pay an annual improvement rent equal to 11 per cent of the cost of the work until the next renewal of the lease which must have more than six years to run from the date the work is completed.
Phillips says the building is well known because of its prominent corner location in the well-established industrial suburb of Hornby, with Shands Rd being one of the principal traffic routes through this sector of the city. Halswell Junction Rd also carries high volumes of traffic, linking with the new southern motorway.
"The Hornby area has benefited significantly from improvements made to Christchurch's motorway network since 2011 and substantial additional projects are underway including the second stage of the southern motorway development which will result in a new four-lane motorway from Halswell Junction Road all the way through to Rolleston. Works to the western corridor will also create a four-lane highway link from Hornby to Christchurch airport.
"Upon completion of these projects, Hornby will have even better access to the motorway network connecting it with the airport, Port of Lyttelton and wider South Island motorway network and enhancing its position as a major South Island distribution hub."
Phillips says there has been a significant amount of new building development in the area since the 2010/2011 earthquakes and it has become a highly regarded location for the distribution and logistics industries as well as for manufacturing operations. Other major developments in the area include distribution centres for Foodstuffs, Fonterra, Linfox and Move Logistics plus a Tegel processing plant.
The Countdown site has 304 metres of frontage to Shands Rd and 281 metres onto Halswell Junction Rd. There is a light vehicle entrance and a parking area for 135 cars off Shands Rd and a designated heavy vehicle access road complete with turning and circulation areas off Halswell Junction Rd.
The limited partnership will be overseen by Covenant Trustees Services Limited as statutory supervisor. Augusta Funds Management will be responsible for managing the limited partnership, including arranging funding packages, property and facilities management, preparation of annual financial statements and payment of monthly distributions to investors. The wholly-owned subsidiary of NZX listed Augusta Capital Limited has assets under management of approximately $1.3 billion.
Bayleys Property Services, which currently has $2.4 billion worth of property under management, will provide day-to-day property and facilities management services.
Public syndications concluded by Augusta in conjunction with Bayleys' syndication division in the last 13 months have raised about $103.5 million in equity. These have included the sale of 135 proportional interests of AU$50,000 each in an industrial property in the southwestern Brisbane suburb of Willawong; 686 units of $50,000 totalling $34.3 million in the Southgate Shopping Centre in Takinini; 120 units in the PMP building in Middleton, Christchurch; and 780 units of $50,000 in Telecom's (now Spark's) head office, Auckland.