37, ANZAC AVE, AUCKLAND CITY
SIZE: Apartments 55sqm to 113sq m.
PRICE INDICATION: $460,000 — $775,000.
INSPECT: Tues and Thurs 5-6pm, Sat/Sun 2-3pm.
SCHOOL ZONES: Auckland University, AUT.
CONTACT: George Erdos, Harcourts, ph 021 959 331.
* Studios may be divided into more bedrooms
**Tandem available at $100,000
If New York loft-style apartment living appeals, developer David Henderson has a bunch on offer in the heart of the city.
Block 7 in Anzac Ave offers minimalist, spacious studios in a converted character building with the convenience of all that Auckland has to offer on the doorstep, from fine dining and the waterfront to the transport hub of Britomart and cheaper eats all around.
Henderson says he was looking for a development for some Wellington clients and he thought the 1920s building would make an ideal conversion because it is on freehold land and is so close to Britomart and the universities.
Just step out the door into Auckland's social scene and night life, he says.
"It's a very, very handy location. I looked at the building next door and saw that they'd added a number of levels and I thought that would be quite a good idea for the one at 37 Anzac."
Now eight levels, there are 28 apartments with only four per floor and many have balconies.
"The concept I came up with was something that I'd seen overseas over the years," says Henderson. "I'd seen it in Amsterdam, I'd seen it in New York, to a degree in Paris, where you basically take a space and you put a very nice kitchen and bathroom in it and you leave it to the person moving in to set it out how they like.
"They can use bookshelves as divisions or they can put permanent walls to create bedrooms.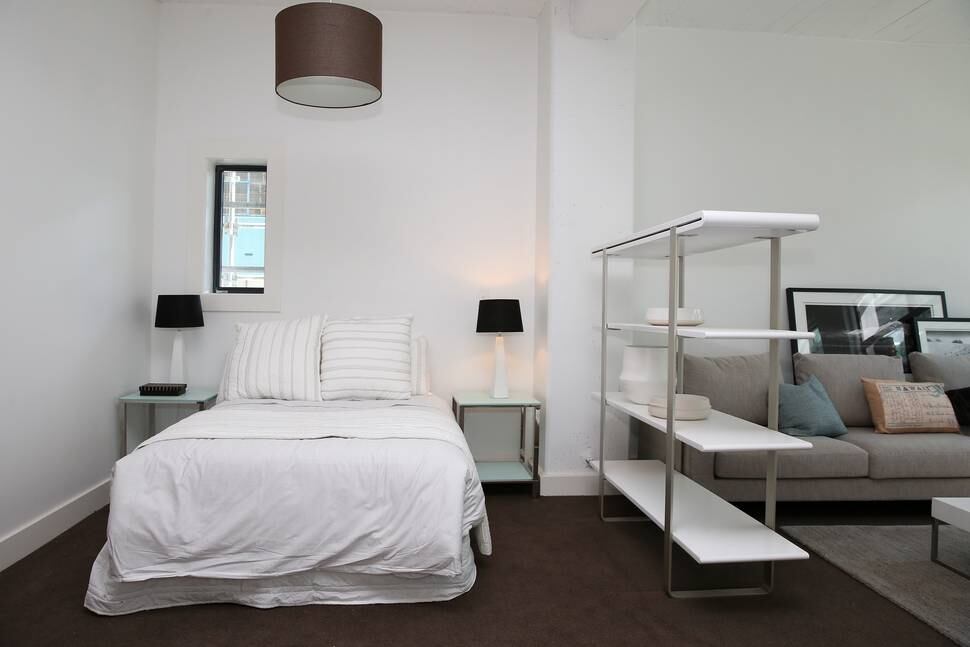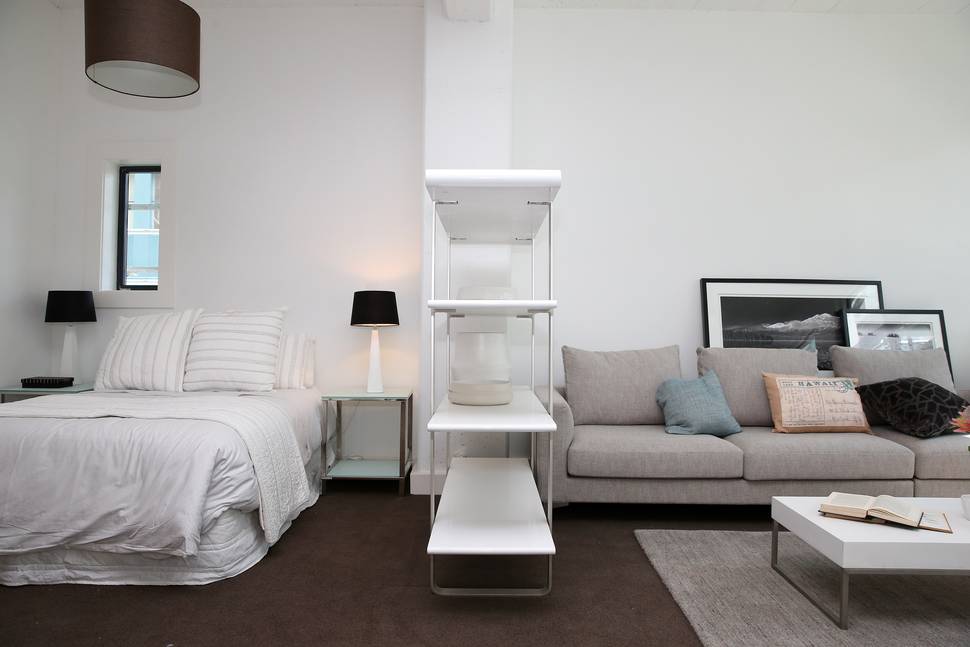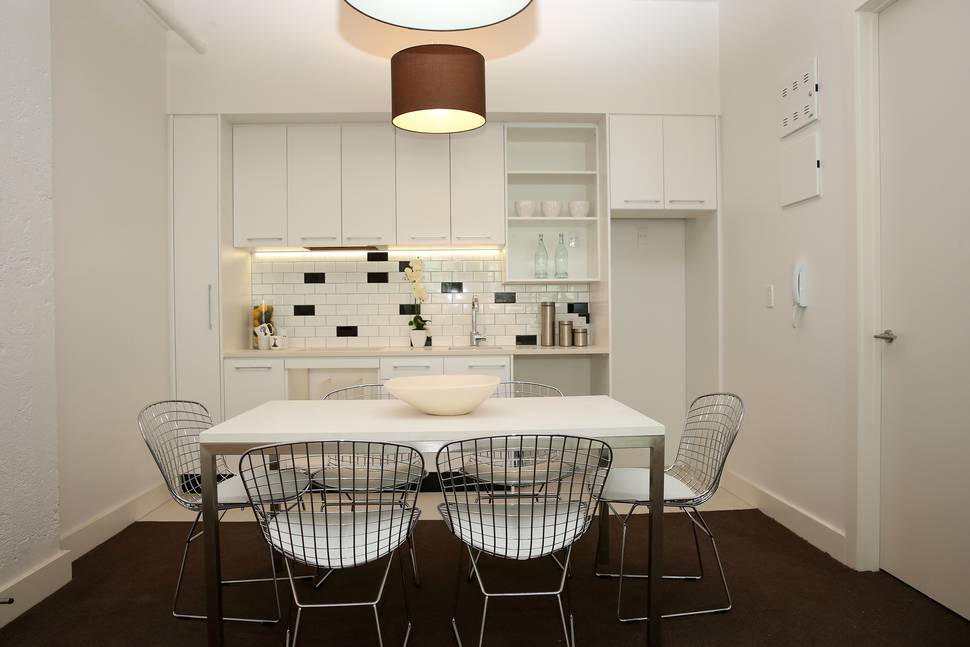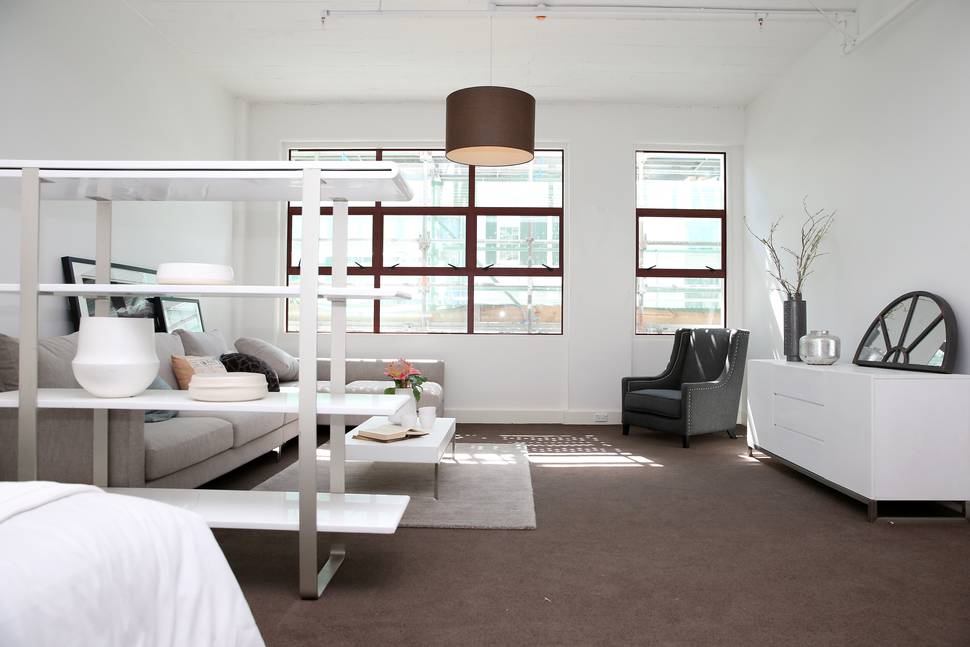 "A lot of people these days either live on their own or they want somewhere they can stay in the city if they live out of town, or they want to create a space for a child that's at university or secondary school, or just a couple living on their own who can just move it around how they feel at the time."
The idea was to create large studios. On the lower floors at the rear of the building were created large conservatories, which have a dual purpose as either an extra room or indoor-outdoor flow area, but all the other apartments have decks and views.
The industrial look of the building has been retained so it has all the modern conveniences but also the rustic charm, he says.
"It's got hush glass in front of the building and double glazing to the rear, which makes it pretty quiet considering it's on probably one of the busiest arterial routes in Auckland."
He thinks the building dates from the 1920s and was used as a post office and telegraph store but over the years it has housed a night club -- "we should say an all-male sauna" -- plus student housing and offices, so it has had a colourful life.
The building has sprinklers throughout and a new structural system has been put in place bringing it over and above current earthquake standards, "so all the fears of it rocking and rolling have been taken away".
Another big plus is the low body corporate fees, which come in under $2000 a unit. Henderson says this is a lot cheaper than the fees in other complexes, so the cost of living in one of these apartments is very reasonable.
"We think it's a different product for Auckland. The quality is good and the other thing, too, is it has a great entranceway and all the corridors between the apartments aren't narrow and skinny like a lot of the modern blocks. They're roomy so there's that air of spaciousness right throughout the building."