Prime Minister John Key acknowledges the New Zealand Wars as an important part of the country's history but says a national holiday to commemorate them is unlikely.
Mr Key made the comments as dignitaries including King Tuheitia, Governor-General Sir Jerry Mateparae and Ngati Tuwharetoa paramount chief Sir Tumu Te Heuheu gathered yesterday for the 150th anniversary of the battle of Orakau.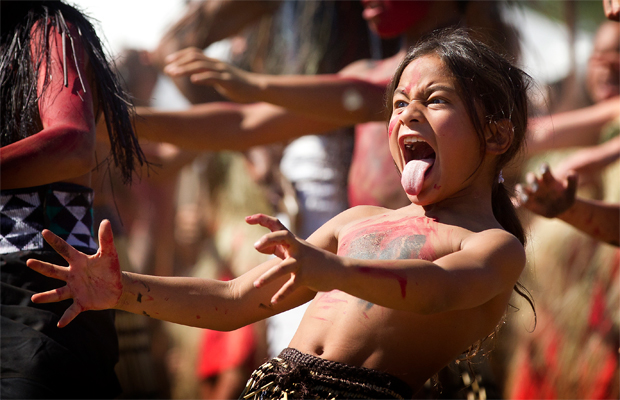 Scores of people were killed in the fighting, mainly Maori.
Now a dairy farm about 15km southeast of Te Awamutu, the land was in 1864 the site of a hastily built pa site that held British troops out for three days as their campaign to quell the Kingitanga in the Waikato was about to end.
On April 2, General Duncan Cameron demanded the 300 men, women and children, who were outnumbered nearly four to one, surrender.
But their leader, Rewi Maniapoto, defiantly shouted back: "Ka whawhai tonu matou, Ake! Ake! Ake! - We will fight on for ever and ever!"
He then vowed that the women would die with the men.
Several hours later, his people fled towards the Puniu River in a wedge formation, breaking through a weak point in the British cordon.
About 150 Maori were killed as they fled the scene; the British lost 17 men.
Mr Key said the subsequent confiscation of tens of thousands of hectares of land led to generations of Maori being impoverished economically, socially and culturally.
He said it was very important that New Zealand reflected on its history, but admitted most Kiwis probably had little idea where Orakau was or what happened there.


But when asked if New Zealand should commemorate the wars with a public holiday, he was uncertain.
"It's something I have never had any advice on and with all of these things when you look a little bit deeper there are always challenges with that," he said.
"It's not impossible but it's not something that's on the agenda."
Earlier, King Tuheitia's spokesman Tukoroirangi Morgan was among several people who called on the Government to commemorate the New Zealand Wars.
"These battles were, in effect, New Zealand's own civil war and yet most of our young people would know more about Gallipoli than they would about Orakau, or Gate Pa," he said.
Paraone Gloyne of Ngati Raukawa, who led a haka party of about 200 men, women and children to greet the official entourage, wanted to raise critical awareness of settler history that he says is largely ignored in schools.
"When I was at school we didn't learn about the land wars.
"I was lucky my father was into history and he took me to those places.
"He was a Pakeha, so absolutely it is about acknowledging our history."
The Waikato war, which began in July 1863, was the main campaign in a long conflict which is known today as the New Zealand Wars.
The battle at Orakau was the last battle in Waikato before the British made their push towards the Bay of Plenty.
By mid-1864, 400,000ha of Waikato land had passed into Crown control.
Orakau
• In 1864 about 1100 troops led by General Duncan Cameron attacked a fortified redoubt at Orakau.
• By midday on April 2, the third day of the siege, General Cameron suggested the Maori surrender.
• Ngati Maniapoto leader Rewi Maniapoto was defiant and said "Ka whawhai tonu matou, Ake! Ake! Ake! - We will fight on for ever and ever!''
• His people fled the pa some hours later but about 150 were killed.
• Orakau was a serious setback for the Kingitanga but they built defensive lines to the south and east, screening their remaining territory.