Ivan Mudrovcich has spent 12 years trying to prove Kiwi Richard Pearse could have flown in 1903 before the famed Wright brothers. The project gave the retired automotive engineer a new lease on life - and almost ended it, reports Phil Taylor.
Ivan Mudrovcich has spent the past 12 years painstakingly building a full-size interpretation of the oldest plane that may ever have flown - because he couldn't help himself.
It was supposed to save his life but it nearly killed the 78-year-old automotive engineer from Kelston, West Auckland. In April, Mudrovcich's wife thought it had. "I'm the one who found him," Janet told the Weekend Herald. "I thought I'd lost him. I couldn't find a pulse."
Her husband was slumped and unresponsive in their car at the Mercury Bay Aero Club in Whitianga, a dozen or so metres away from his reproduction of Richard Pearse's 1903 aircraft.
Expectant media had gathered along with a few townsfolk who'd heard history could be made. There was pressure to get it to fly for the cameras and the window of suitable weather was closing.
The two-piston, four-stroke motor had been running roughly, spoiling Mudrovcich's sleep. Replacement valve springs were being inserted on the morning to try to improve its performance when one was accidentally dropped into a cylinder. The delicate retrieval required removing the propeller. It was a small setback at a stressful time. Rather than cuss, Mudrovcich told Alan Booth, an engineer and friend of the project, he was taking a teabreak.
His wife found him a few minutes later. "The ambulance got there quickly. They had decided to come to the aerodrome and were virtually there when we needed them. They'd said, 'Let's go down to the airfield. We might see this plane fly.' Instead, they picked up the guy who built the plane. Now there's a story."
At noon, on Tuesday, April 12, Mudrovcich was rising above the airfield on a gurney aboard one of the most modern flying machines, the Westpac Rescue Helicopter, bound for an Auckland hospital, while below, its wheels stubbornly on the ground, sat his version of one of the oldest.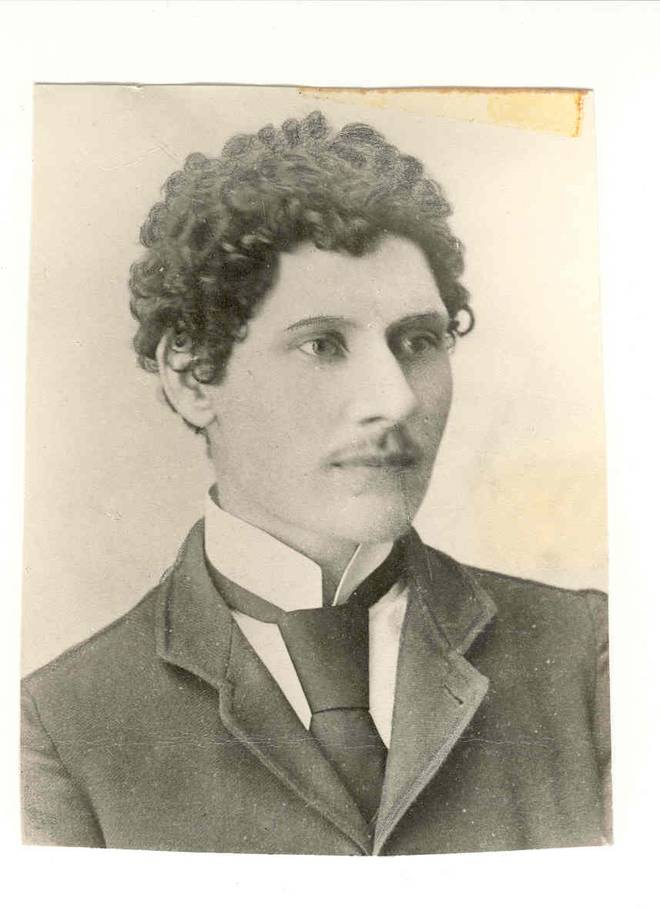 Helpers replaced the springs and tried to tune the engine but tuning such an engine needed Mudrovcich's artistry.
"It's a temperamental bloody thing," said Nev Hay, the pilot. "We weren't going to make a decision to come here until it was running well and it was running beauty. Something happened. Something is not adjusted correctly. We need Ivan to sort that out."
There had been quiet confidence. Leaps had been made since early last year at Whenuapai Airbase when the engine couldn't produce the required horsepower. At a subsequent airshow, where it was intended only to taxi, it had seemed on the point of lifting off - prompting Hay to "blip" the engine, cutting ignition to the cylinders.
Hay, a sprightly 76-year-old who, as a pilot with Air New Zealand, was entrusted with flying the Queen on her first commercial flight (to the Commonwealth Heads of Government meeting in Auckland, 1995), had rated the chance of the machine flying at Whitianga as "50-50".
The engine needs to be able to push the 400kg craft along on at 36km/h, the speed at which it becomes weightless and should fly. "Everything is there to make it fly, except speed," he said after Mudrovcich took ill.
Mudrovcich has recovered. Rather than the heart attack that was feared, he suffered a sudden collapse in blood pressure attributed to the vagaries of his heart medication and the stress of the day.
What was at stake? Only the first chapter of aviation - possibly - and some personal stuff. Success would mean that Pearse's 1903 design was capable of flight. That would reignite debate about whether Pearse's monoplane did fly and whether it did before the Wright brothers' at Kitty Hawk, North Carolina.
It would crown a dozen years of work and honour a bond Mudrovcich feels with the eccentric farmer from Waitohi, near Timaru, who died forgotten in a Christchurch asylum in 1953 when Mudrovcich was a 15-year-old machine shop apprentice.
"I thought I could die tomorrow."
Mudrovcich's grand project arose from a serious health scare. "I got pretty crook," he told the Weekend Herald. "My old pump was buggered. Triple bypass, you know, all that jazz." He left hospital in March 2004 with a swag of pills and orders to take them night and day.
How long for? he'd asked the nurse. Forever, was the reply.
Recently retired and an invalid, he felt useless for the first time in his life. "I thought, hell, because when you are young you are 10ft tall and bullet-proof. I was feeling a bit down to it. I thought I could die tomorrow."
A former colleague sensed he needed a project and told Mudrovcich about an attempt to build a version of the Pearse plane that had become stuck on the engine. Ivan decided to have a go and had begun research within a few months of leaving hospital. A few years on, having made an engine and got it running, he decided he would build the whole thing.
It has a 13m wingspan. It was an ambitious project, let alone for someone working out of a one-car garage with a lean-to workshop.
He used only traditional techniques and is justifiably proud of the finished product, the ZK-RPT (New Zealand - Richard Pearse Two). "Yeah I like it - when it's going right," he told the Weekend Herald at Whitianga.
Janet says she opened her house and her heart to the project, despite reservations about his age and health. "For someone who'd had major heart surgery... I thought, 'this is going to kill him'. But he went ahead. I don't think you can stop a husband doing something when they have such drive."
Mudrovcich gives a tour. Crammed into the garage are a lathe, a milling machine, piston grinder, conrod borer and a honing machine. A container labelled "Brucie's Biscuits" sits on the work bench. Everything he needs. There is just enough room to squeeze in the steel-tube under carriage that sits on the driveway.
Inside the tidy two-bedroom house the main spars of the wing are stacked against one lounge wall, the auxiliary spars against another. Under the matrimonial bed are all the tubes. "The props and cloth and everything else is in the shed."
A bedroom cabinet is filled with drawings, blurry photographs, articles, documents including a few of Pearse's letters. There are no photographs of the whole plane, and the only parts to go on were rusty cylinders made from cast-iron drainpipes and a prop found in 1963 in a South Canterbury farm dump by a Pearse historian.
"There's a hell of a lot of stuff we found," said Mudrovcich fossicking through the files. "I was doing this for months before I even got a spanner out. We've got the patents here as well." Patents don't come with measurements - but, "you've only got to know the size of one part that is on the drawing and then you can work out the size of everything else."
Mudrovcich calls his full-size Pearse aircraft a "pretty true" interpretation. "The engine I would say is almost a copy, the cylinders are virtual copies." The only enhancements were for pilot safety. "We don't want to hurt anyone with this thing and above [the pilot's] head is a bucket of bolts. That's what it is, a load of junk."?
He could spend months on a single part then make a discovery that would require he start over. "A lot of bods [would] just shuffle round it, but if it ain't right, why do it? What's the hurry? Just as long as it gets done before I croak."
Mudrovcich is an example of the classical, practical Kiwi. In his lifetime he has built a house, a boat, race cars, vintage motorcycles, mobility scooters and worked on the first New Zealand America's Cup challenges.
The son of a Croatian gumdigger, credits his relatives for instilling a thirst for engineering knowledge. His father, who was 50 when young Mudrovcich was born, was like all the people Mudrovcich was surrounded by. "They loved discussion and despised bullshit. You couldn't wing it." He learned the value of admitting when he didn't know something and of setting about finding out.
Beethoven provided the project's score. If he was happy the music was quiet, said Janet. If he wasn't, the volume rose. "The bigger the problem, the louder the music. It was usually the Ninth Symphony, wasn't it Ivan?"
"Yep, the Choral Symphony. I call it the Quarrel Symphony."
What began as a project to give Mudrovcich a new lease on life became much more.
"He talks to Pearse in his sleep," Janet confided. "He'd go to bed with a problem, wondering how Pearse had done something, and in the morning he'd have a solution. There were a lot of problems and a lot of 'Eureka' moments."
Her husband has "almost a sense of injustice regarding Pearse", who he believes has never been given enough credit.
Mudrovcich: "You get a real kick when you find out something. And then you think, how the hell did he [Pearse] know that?"
Though driven by an engineer's need to get things right, he would be delighted if his work helped the barnyard inventor belatedly get due credit.
"He wasn't as green as he was cabbage-looking. He was a real reader, a real thinking-type joker. He could work things out ... He knew about dihedrals [the upward angle of an aircraft's wing, from the wing root to the wing tip]. The Wrights didn't."
Documentary evidence to support a claim Pearse flew as early as March 1903 - months before the Wright brothers - remains open to interpretation, and Pearse did not develop his aircraft to the same degree as the Wright brothers, who achieved sustained controlled flight.
Mudrovcich believes Pearse flew but his words were misconstrued. "You have to go right back to their era and the way they talk."
After failures in 1903 by American pioneer Samuel Langley, Pearse said, "I'm still of the opinion that aerial navigation is possible and I set out to solve the problem in 1904." Some took this as an indication Pearse had not flown, at least before 1904. But to Mudrovcich it meant that getting an aeroplane in the air wasn't the ultimate goal. "It's aerial navigation, using it to go from A to B and doing something with it, picking up a sack of spuds and flying home."
Therefore, it's possible Pearse flew out of control (there were accounts of him flying into a gorse hedge), and did so before the Wright brothers.
"It gets you - if you believe in it."
He thinks he got to understand Pearse, "because I've met people in engineering just like him - naturals. I'm not a natural. I have to nut things out but I get there. There is always some way of finding out."
With the engine running rough at Whitianga, Mudrovcich had sounded philosophical about the outcome. He spoke of the value of having ago, of a thing well-made. And he quoted Rolls-Royce co-founder Henry Royce, "Whatever is rightly done, however humble, is noble".
He has since got the engine running better than ever and is on the lookout for an airstrip or suitable farmland close to Auckland for another crack at getting the Richard Pearse Two off the ground.
Says Janet, "I don't like to use the word obsession, but something kept him going ... People say, even if it doesn't, look what you have achieved. But he won't be happy until he's finished the job."