Two breast cancer survivors celebrated the end of their treatment with a bungy jump off Auckland's Harbour Bridge this morning.
Auckland mother of four - and grandmother of one - Nicky Mathews was first diagnosed with cancer four years ago, and then again last year.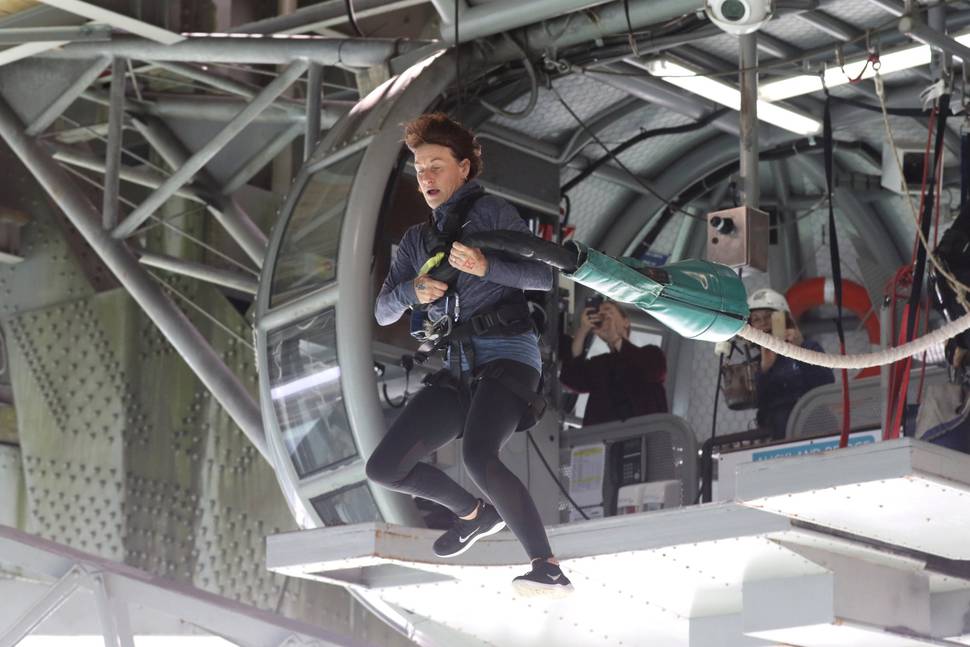 After overcoming her battle with cancer, Matthews said she no longer wanted to live like she was dying, so decided to push herself outside her comfort zone.
"I don't always want to be careful," Matthews said.
She was joined by Waiuku mother-of-three Terri Maxwell who was diagnosed in September last year and underwent a mastectomy, before chemotherapy and radiation.
The 44-year-old said she had wanted to do a bungy jump for some time, so when the opportunity came up to mark the end of her treatment she was excited to apply.
"It's the end of a journey and I wanted to do it with a bang," Maxwell said.
AJ Hackett Bungy New Zealand have raised more than $11,000 for Breast Cancer Foundation NZ after pledging $2 from every jump made at its sites in Queenstown and Auckland during the October awareness month.
Co-founder of AJ Hackett Henry van Asch said the decision to support Breast Cancer Awareness Month was an easy one.
"Almost everyone knows someone that has been affected by breast cancer so it's an issue that resonates with our own crew but also the wider New Zealand public and visitors.
"We're all about helping people overcome challenges as they 'live more and fear less' and we're thrilled to help these incredible women celebrate a major milestone, Asch said.
Breast Cancer Foundation NZ Chief Executive Evangelia Henderson thanked AJ Hackett Bungy and all the people whose Bungy jumps contributed to the total raised during October.

"We are just so grateful for this wonderful fundraising effort. These funds will help our vital work in early breast cancer detection, treatment and support," Henderson said.