Two men were injured after a car crashed through a barrier and on to the train tracks in Otumoetai overnight.
A police media communications spokeswoman said police were called to the scene at the bottom of Otumoetai Rd heading towards Matua at 9.20pm on Wednesday.
The car had crashed over a roundabout, through a barrier and onto the train track, the spokeswoman said.
It is unclear if anyone was injured in the crash, however, the occupants of the vehicle were "conscious and talking" when police arrived.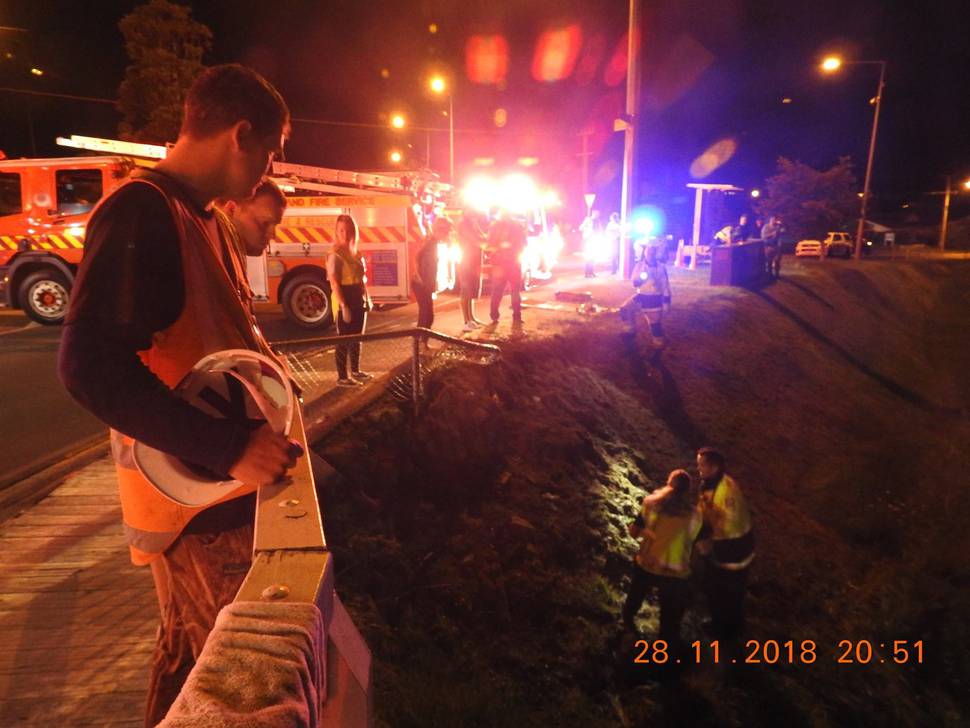 A St John Ambulance media communications spokeswoman said ambulance staff were called to the incident on Otumoetai Rd near Ngatai Rd at 9.14pm.
The spokeswoman said one man in a serious condition and another in a moderate condition were taken to Tauranga Hospital.