Harry Grace thought it was an earthquake at first, then he heard a roaring noise as a massive tree crashed down on his house.
The rotten tree on private property at the rear of his house on Park Rd in the Western Heights suburb of Rotorua just snapped about 3.15pm on Monday.
It then crashed on to his roof, smashing the conservatory and leaving "a bloody mess".
"It was all over in seconds. The scary thing is we walk down that side of the house because our cars are parked there and if we had been there when it came down, we would have been killed."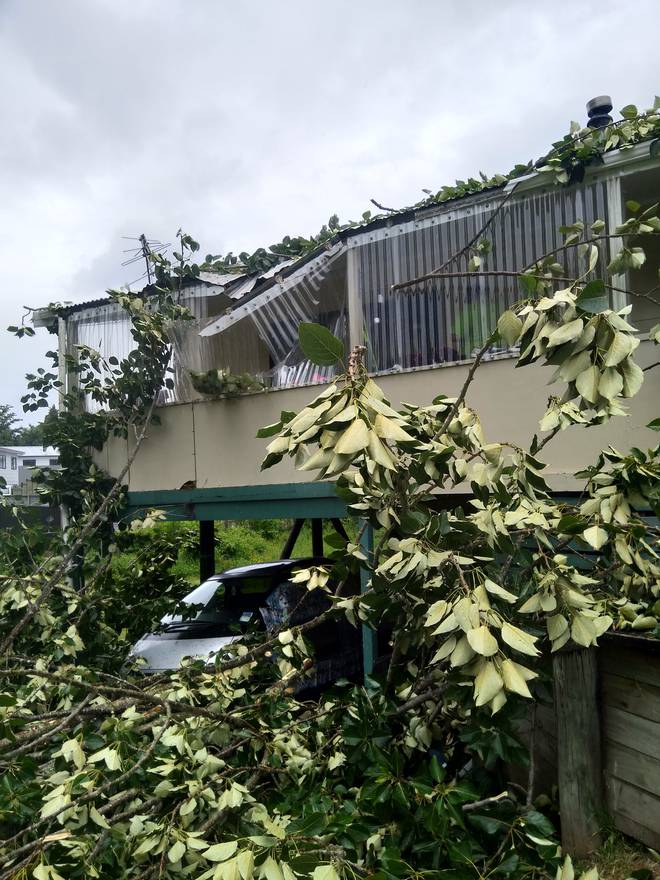 Grace, who lives at the house owned by his partner Debbie Cobb, was half-asleep in the bedroom when it happened.
"I saw one branch come towards the window and then the whole tree came after it ... the tree came out of nowhere like someone had pushed it over. There was hardly any wind but the weight of it has done so much damage to the house."
He estimated the damage was in excess of $20,000 but they wouldn't know more until their insurance assessors had been through.
Cobb was at work when it happened and didn't believe Grace when he told her.
"She thought I was joking."
He rang police and the fire brigade arrived to check everyone was safe.
"We were very lucky."
He could see from inspecting the tree trunk it had fallen because it had dry rot.
He's checked out other trees on the private property and is worried they too have the same problem.
"I want these trees gone ... I'm too scared to live here and we shouldn't have to live here. It's life and death really."
He said he was particularly concerned about five of the trees still standing which were up to 50m and 75m tall. He said one was in direct line of their house and two were in line with two new houses that had recently been built nearby.
Grace contacted the Rotorua Lakes Council and a staff member inspected the trees early yesterday afternoon.
Grace and Cobb had also asked the council for help in trying to find the owner of the private property.
"The trees have to go and we shouldn't have to pay for it."
Council recreation and environment manager Rob Pitkethley said in a statement in response to questions that as a rule, private trees were the responsibility of the property owners. The council can help with advice on local contractors who may be able to help with inspections or removals.
He said the council didn't have jurisdiction over private trees except where they could be causing damage to public property or were a safety risk to the general public.
For example if a tree was hanging over a road or a public reserve, the council would approach the owner to remedy the issue, the statement said.
Pitkethley said the council's horticultural officer went to the property and it was his view the trees were only affecting private properties.
The officer gave Grace a list of local contractors who could help with the trees he was concerned about and they would attempt to put him in touch with the property owners.