Wellington Zoo has won the "Oscar" of zoo awards - and hopes the global recognition will raise awareness of the work "progressive zoos" are doing around the world.
It can be easy to tar all zoos with the same brush, but Wellington Zoo chief executive Karen Fifield said they work hard to distance themselves from zoos with shady ethics and poor quality of animal care.
She returned from Bangkok last week where she accepted the Environmental Sustainability Award at the World Association of Zoos and Aquariums (WAZA) annual conference.
The inaugural award was a "big deal" in the industry, Fifield said.
"It's a bit like winning an Oscar ... we feel honoured to be recognised for the work we are doing to reduce our impact on the environment. Sustainability is a journey, it never ends, but we are proud of the steps we have taken to reduce the zoo's carbon emissions and impact on the environment, as it is vital to our goal of saving animals in the wild."
There are a number of sustainability measures the zoo takes, including installing 48 solar panels, reducing its water usage with rainwater tanks, using an on-site composter to reduce its waste-to-landfill rate, transitioning to an ethical uniform supplier and an ethical textile disposal organisation, increasing the eco-sourced and sustainable products in the Zoo Shop, and switching to a carboNZero certified electricity retailer.
Wellington Zoo has also switched two of its vehicles to 100 per cent electric, and was the first zoo in the world to become CarboNZero certified, in May 2013.
While there are still many unethical zoos that don't care well for their animals, Fifield said the more progressive zoos were doing much for the environment.
"Many people don't really know this, we [progressive zoos and aquariums] are the third biggest contributor to ... field conservation in the world."
Collectively they contribute about US$350 million per year, or almost NZ$526m.
"I think some people who might criticise zoos ... don't realise progressive zoos are really leading the way.
"I think progressive zoos would really like to seriously distance ourselves from some of those organisations that do exactly what those people are saying.
"We don't condone that sort of approach at all."
Fifield is a trustee of Wild Welfare, an organisation set up to address the issue of poor captive-wild-animal welfare. The group works with substandard zoos around the world to bring them up to an acceptable animal welfare standard.
"We work with zoos that want to improve - and the ones that don't want to improve we want to see closed."
Progressive zoos had an important place in their communities for building love and respect for animals and encouraging sustainable and environmentally friendly practices, she said.
Seeing them work with animal welfare groups around the world "restores your faith in humanity".
"We have our place in the 21st century if we're doing those things well."
Wellington Zoo works with at least 19 conservation groups locally and worldwide.
"They are so grateful for our support," Fifield said.
Wellington Zoo has been an early adopter of sustainability efforts and according to WAZA council member Mike Barclay it was a deserving winner of the sustainability award.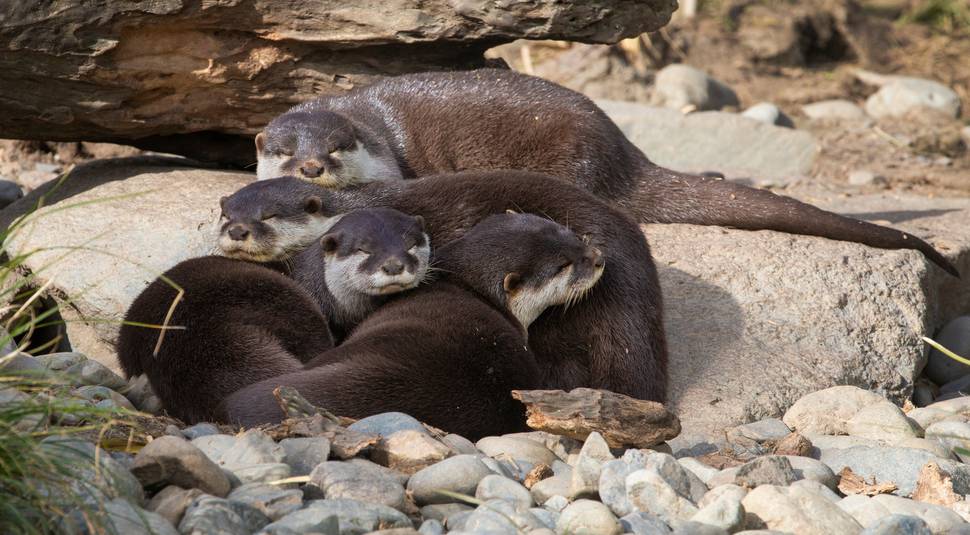 "The zoo had an outstanding application for this award due to their unwavering, long-standing commitment to environmental sustainability," he said.
"Wellington Zoo has been invited to share their sustainability story with other institutions on several occasions, and this has inspired other zoos, aquariums and businesses to look at sustainability within their own organisations."