Seven people have been injured, including two children, in a two-car crash in the Far North.
The accident occurred about 8.40am at the intersection of Taupo Bay Rd and State Highway 10, southeast of Mangonui.
A Subaru Legacy station wagon was turning right out of Taupo Bay Rd and a Nissan Elgrand van was heading south on SH10 when the collision occurred.
The Subaru was carrying three adults and two children. They were on their way to nearby Oruaiti School to drop the children off.
The two adults in the van were on their way home to Auckland.
A child and a grandmother in the Subaru suffered serious injuries and were flown to Whangārei Hospital by the Northland Rescue Helicopter, which landed on the sports field at nearby Oruaiti School.
At least one patient in the Subaru had to be cut out of the wreckage by volunteers of the Mangonui Fire Brigade.
The northbound lane of SH10 was blocked with traffic allowed through one direction at a time. The highway was fully re-opened about 10.30am.
Meanwhile, emergency services are responding to a non-injury crash involving a school bus and a tractor, 32km south-west of Whangārei.
Sergeant Ryan Gray said a tractor travelling on Walker Rd, Waiotira, had rolled. A school bus driver had to take evasive action to miss the tractor about 9.16am.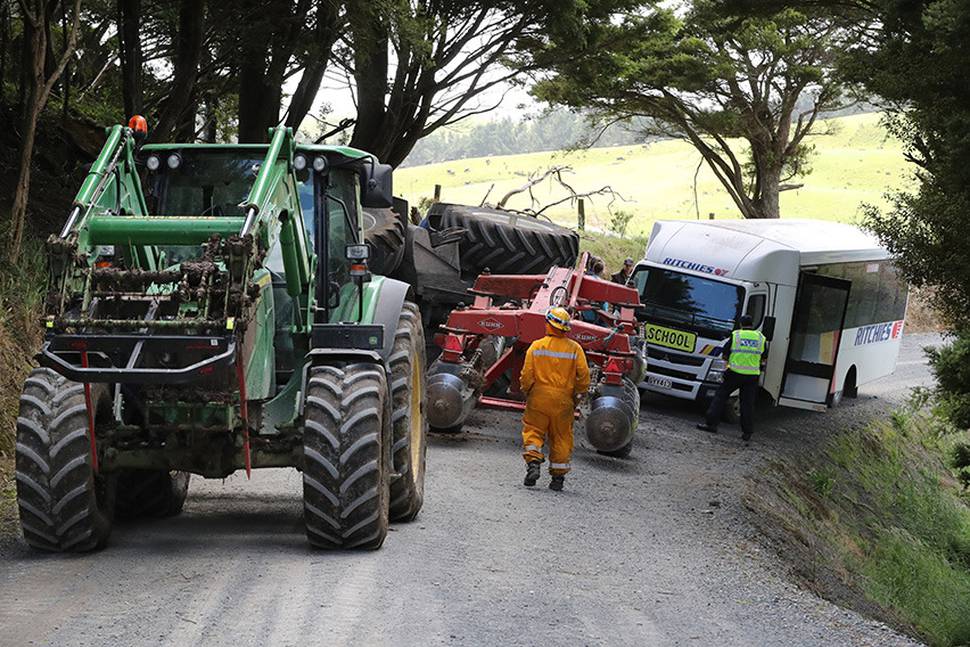 Gray said no one was injured and all the students had been taken off the bus.