A growing number of young New Zealanders are jumping into jobs on the fringes of sex work such as "sugar daddy" relationships and online sex shows in a bid to pay the bills.
Some of them are students seeking ways to pay for rising rents and tertiary fees.
New Zealand Prostitutes Collective co-founder Dame Catherine Healy is concerned young people are delving into the "soft edge" of sex work, with little in the way of support or awareness.
"Camming" - where a person will put on a sex show for an audience via a web camera - was not new, but Healy thought it was growing in popularity in circles of young people.
There was a perception that online sex work was more socially acceptable than prostitution and an easy way to earn money, but Healy said she had heard a few cautionary tales.
One women in her 20s had been heavily involved in camming, she said, until her identity was spread across the internet with pictures of her at work.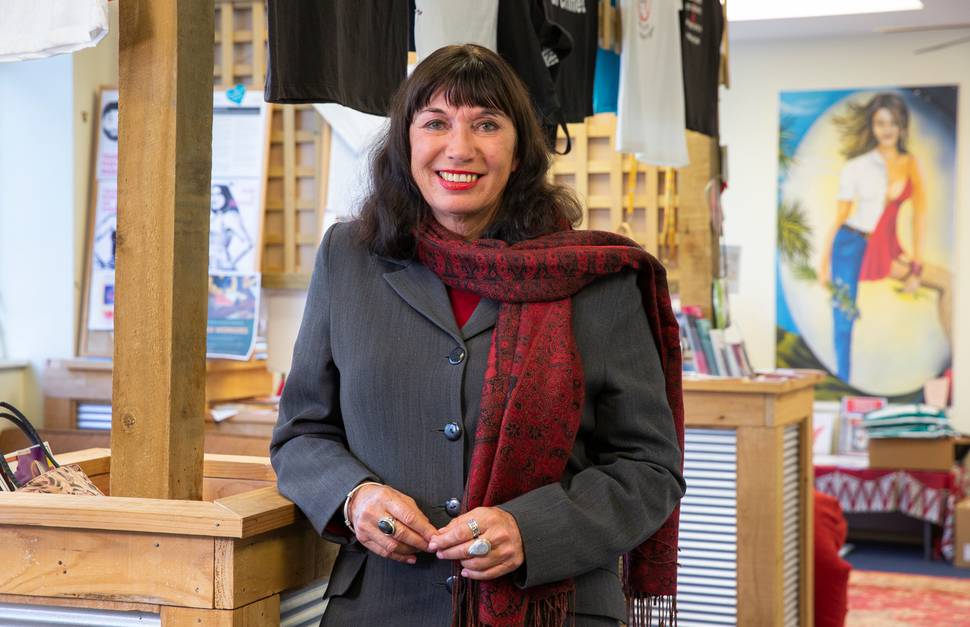 "She was devastated by the fact that she lost control of her image - she had no awareness that could happen. It started well, and ended not so well."
Camming could also be appealing to students because of expensive tertiary fees and rent, Healy said.
Student debt is currently $15.9 billion in New Zealand, and figures collated by NZME last month showed more university students were struggling to pay the bills - despite recent increases to student allowances.
Applications for financial help have risen, and there was an increase in hardship funds given out at Victoria University, the University of Otago and the University of Auckland.
Discussions on camming forums like AmberCutie suggested workers generally earned upward of $50 an hour. New Zealand's minimum wage is $16.50.
Police received regular reports about children using webcams for concerning behaviour from parents or social media companies, a spokesperson said.
The Online Child Exploitation Across New Zealand (OCEANZ) team had received two reports this year involving minors where a NZ-based offender had blackmailed complainants using previously recorded webcam footage.
One of these was before the court - the other remained under investigation.
Healy said there was also a concerning spike in the number of young people getting into sugar baby-sugar daddy type relationships, through websites like Seeking Arrangements.
"We're hearing more chatter about it … I heard a story just yesterday about somebody turning up to meet someone and they didn't like the look of them. "
"So they had a coffee for $200 and then they went on their way. This girl was 17."
A spokesperson from Seeking Arrangements, which is based in the US, claimed they had more than 50,000 members signed up in New Zealand.
The site brazenly advertises itself as a way to help "sugar babies hack student debt" in the US.
Masters student Madeline Henry, who is researching online sex work, said it was a secretive profession.
"They don't tend to go to the [Prostitutes Collective] so much - maybe it's the lack of physically touching people, they think, 'well I don't need to get condoms or dental dams so why do I go'."
"But then if they get in trouble, if they get blackmailed online, then sometimes they don't know where to go."
Henry had spoken to eight women involved in camming work for her study, which looked at the ins and outs of "camming".
It was broadly gender and trans-inclusive, she said, though only cisgender women signed up for the research. Many of the big cam sites only allowed cis women to be models, she said.
Most of her case studies had quit the line of work before speaking to her. From these discussions Henry thought the market had become saturated with newbie webcammers.
"It's a bit hard to make a name for yourself now unless you're doing something really drastically different," she said.
Henry had likewise heard cautionary tales - which weren't a byproduct of the camming itself but rather the "stigma" around cammers opening up about their work or other people finding out.
"It tended to be the stigma ... There were interpersonal consequences of people finding out that they did sex work, or there were naked photos of them on the internet.
Henry said both Netsafe and the Harmful Digital Communications Act were useful, but couldn't always provide the answers when cammers got into trouble. Sometimes content was fraudulently filmed on camming websites, then sold on overseas.
"It's really hard to sort out if its someone overseas," Henry said.
"You know - it's hard to get the police in America to care."
Henry said work like camming likely came more naturally to the current generation of teens and young people than it did to those before them.
"It doesn't seem that far removed from a lot of the self-disclosure some of these people do on social media - Instagram - that kind of thing."
"It can seem pretty natural, I think, to people who are used to uploading photos and videos of themselves and interacting in that kind of way."