Wellington hospital bosses have allowed workers to occupy an "unacceptably" dangerous earthquake-prone building for the last seven years, leaked documents show.

Since 2011, staff at Ratonga Rua campus at Porirua have been told it's safe to operate in the stores building – despite it being assessed as just 9 per cent of the building code and categorised as having an "unacceptable" risk for occupation.
Over the past seven years, the country, including the capital, has been rocked by some of the biggest quakes in New Zealand's history, including the magnitude-7.8 Kaikoura Earthquake that resulted in some damaged Wellington buildings being torn down.
A report into the seismic strength of Capital & Coast District Health Board (CCDHB) buildings, leaked to the Herald, says the seismically sub-standard stores building has been signed off by the board.
"Although the stores building scores at 9 per cent, it could be as high as 43 per cent," the report says.
"A further engineer's perspective has been obtained, a health and safety assessment and mitigations have been completed, and staff that occupy this building are aware and informed."
Warning signs reminding staff of the building's quake-prone status have been placed at entrances, and workers are supposed to undertake evacuation drills every second month.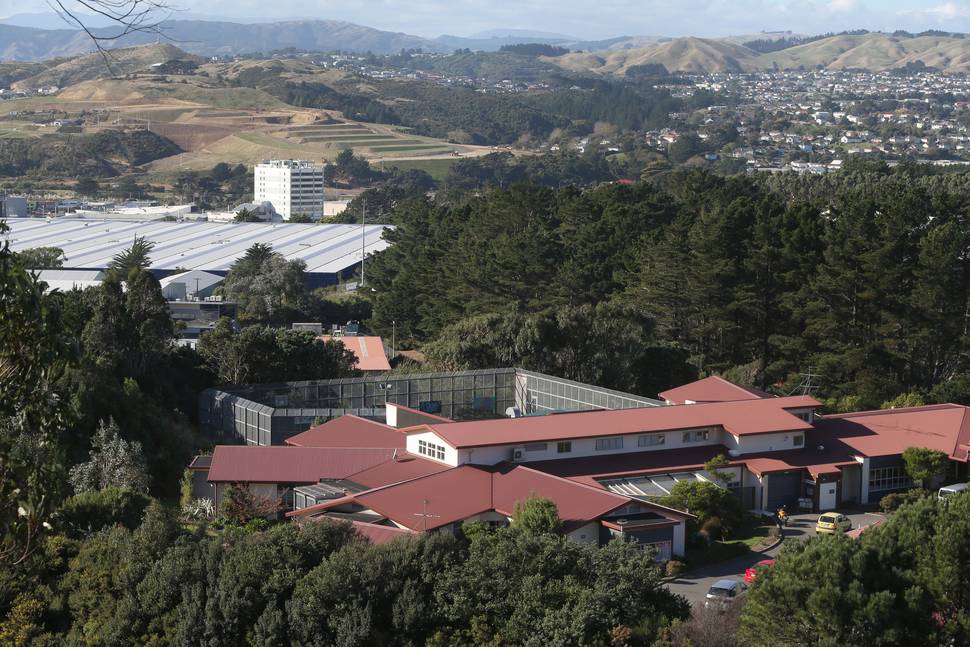 Ann Brower, who was the sole survivor when a Colombo St building's parapet and facade collapsed onto a Christchurch bus on February 22, 2011, was critical of the DHB's decision to continue allowing access to the risk-flagged building.
"There's a deep irony in a health agency disregarding a report around the safety of its own staff," Brower said.
"The percentage of code can be confusing and a little misleading, but when it says 'unacceptable' risk for occupation, then that's pretty clear."
The New Zealand Public Service Association (PSA), the union which represents the sector, says although it had concerns with some CCDHB buildings after the recent Seddon and Kaikoura quakes, no recent issues have been raised by its members.
The DHB says it's not received any formal complaints.
When approached for comment, Health Minister David Clark's office said it was an operational matter for the DHB.
Earthquake-prone buildings are defined as being less than 34 per cent of the new building standard.
A new national system for managing earthquake-prone buildings in New Zealand came into effect on July 1 last year, while a national register now lists buildings that territorial authorities have determined quake prone.
Ministry of Health data shows there are 104 quake-prone hospital buildings – both occupied and unoccupied – across New Zealand. The Canterbury region, which was devastated by the 2010-11 earthquake sequence, has 30 quake-prone buildings, while West Coast has 16, followed by 13 in Waikato. There are none in Hutt Valley and just seven in Auckland, according to the January 2018 data.
CCDHB says seven of its nine quake-prone buildings are either unoccupied or have "very infrequent occupancy". None provide inpatient services. One is currently being demolished, while three occupied buildings require strengthening "due to being considered earthquake prone".
Many of CCDHB's buildings scored well, with several graded A+, including the Newtown campus Accident and Emergency building, which is built to 180 per cent of the building standards.
But others were ruled off limits.
CCDHB says the strengthening of buildings is happening where "immediate or future needs" have been identified.
"CCDHB will be starting a campus master plan in early 2019 which will inform the needs for investment in other buildings that don't currently have plans in place," the district health board says.
New Zealand Society for Earthquake Engineering (NZSEE) president Dr David Whittaker supports a view recently published by Engineering New Zealand that quake-prone buildings don't need to be immediately vacated.

"While it's not ideal continuing to occupy high-risk buildings we need to be pragmatic," Whittaker said.
"Each building should be assessed as to the level of risk depending on its location, use and occupancy. Owners and occupiers may choose to vacate and many, understandably, do."