Karen Edwards is living in fear her daughter's killer will be released before serving the 15-year non-parole period he was sentenced to in 2015.
The Northland mother has for the first time written a first hand account of her 21-year-old daughter Ashlee Edwards' death and the impact and repercussions it has had on her family.
The heart-felt account of the tragedy has this week been posted on the social media page Victim Awareness NZ as well as on the Sensible Sentencing Trust website with the aim of highlighting domestic violence and encouraging people to speak out to break the violent cycle.
Edwards also spoke to the Northern Advocate about her concerns over Jimmy Akuhata appealing his sentence and murder conviction on medical grounds a few years into his jail time.
The Court of Appeal confirmed an appeal had been lodged but no date had been set for the hearing.
In May 2015 Akuhata was sentenced to life imprisonment, with a non-parole period of 15 years, after pleading guilty to murder just two weeks before his trial was to start. Akuhata admitted arguing with Ashlee before lifting her over the railings in the Waiarohia Stream, on Lower Tarewa Rd, on July 27, 2012.
After a struggle Akuhata grabbed Ashlee's hair and held her head under the water until she showed no signs of life. At the time there was a protection order against Akuhata in place for Ashlee and her two children.
Edwards said since learning Akuhata was appealing his sentence she had been living in fear he might be released. She became the official guardian of Ashlee's two daughters who were aged 2 and just 4 months when their mother died.
"It worries me that this far down the track he does this. For us as victims it feels very wrong that he can do this. I was hurt and angry and there is that fear what if he does get out where do we stand," Edwards said.
"It brought back the lack of remorse he has shown. After sentencing we tried to get on with our lives as normally as possible. We had at least 10 years before he could even be considered for release but now having to face this is indescribable."
She said waiting for a hearing date had left her living in limbo and had caused her to suffer from anxiety.
The Criminal Procedure Act 2011 governs appeals against convictions and sentences.
A Ministry of Justice spokesman said a first appeal against conviction or sentence required a notice to be filed in the appeal court within 20 working days after the date of sentence. But the court may, at any time, extend that time period.
Key considerations the court would take into account when deciding whether to extend the time period, as described in case law, were the merits of the appeal and the reason for the delay.
While Akuhata was on remand he alleged a cellmate, drunk on prison-brewed moonshine, had beaten and injured him. A hearing was held and a judge determined Akuhata was fit to stand trial.
"I believe he will always be a risk to society. He clearly shows no remorse now appealing his conviction and sentence and I doubt he ever will," Edwards said.
The painful journey has been documented in her online story where Edwards talks about learning of her daughter's death through social media. She praises the police investigation team who kept her informed and showed compassion and professionalism.
"Since losing Ashlee I have campaigned against family violence, sexual violence and child abuse, also supporting other victims. Many people are not fully aware of what domestic violence, bullying and abuse are or the damaging repercussions destroying families and communities in our country.
"There needs to be more education, advocacy and awareness within families, schools tertiary facilities, work places and wider communities."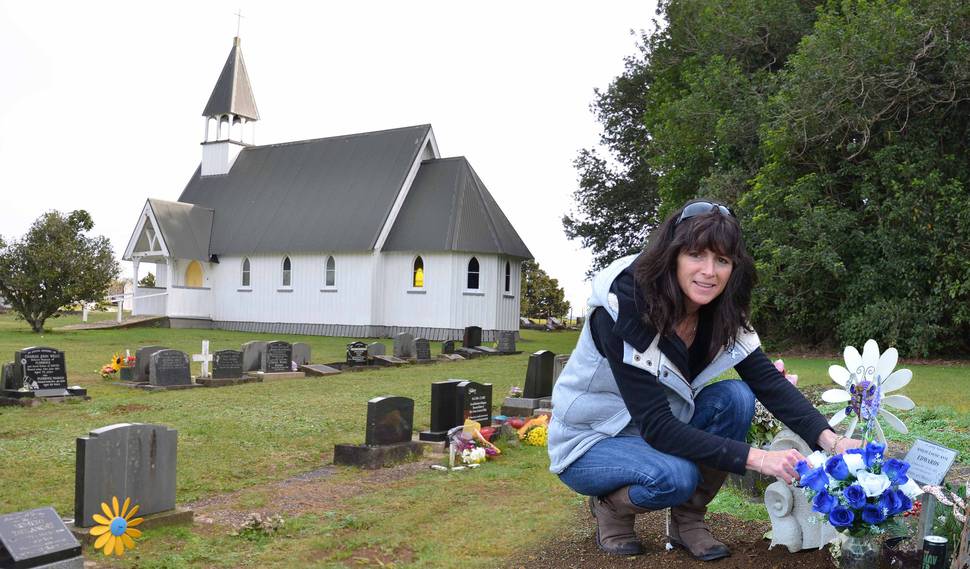 She said ignorance and not doing anything was only perpetuating the cycle of violence.
"We need to speak up and make a stand to stop this age-old cycle that continues to happen."