Former New Zealand prime minister John Key has taken a pot shot at Australia's revolving door of national leaders.
Key, who is friends with recently ousted prime minister Malcolm Turnbull, is in Australia for a property conference, Daily Mail Australia reported.
Turnbull was replaced three weeks ago by Scott Morrison.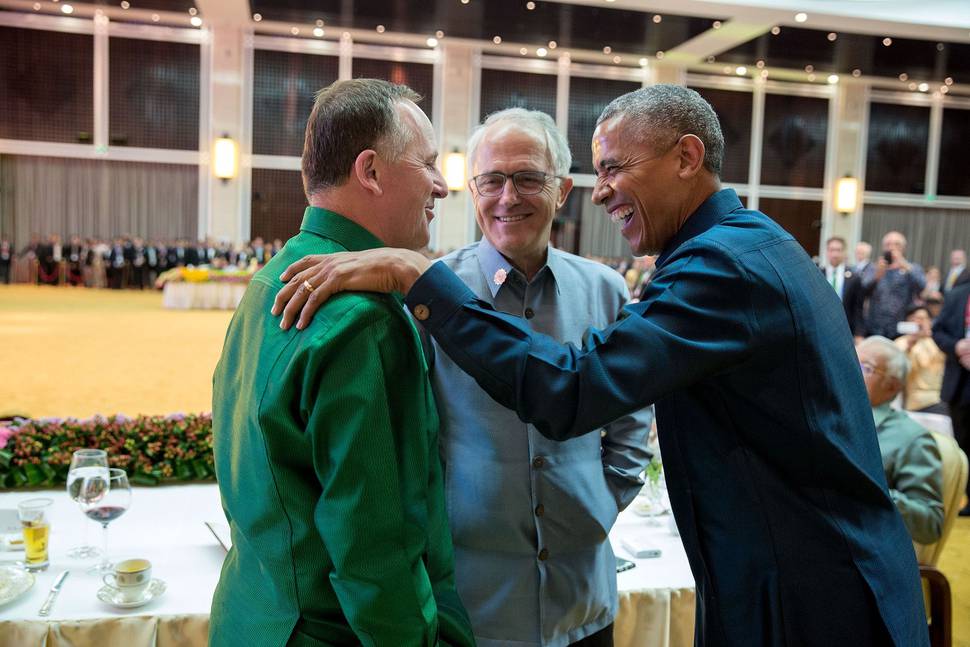 With Australia now on its fifth prime minister in five years, the former Kiwi PM offered a strategy for remembering who the leader was.
"I used to say, 'Mate, I don't really mind who turns up, just wear a name badge so I know who it is'," he told The Property Congress conference in Darwin today.
Key retired as PM early last year, something an Australian PM hasn't done since January 1966.
Key compared Australia to Italy when it came to coups.
"I was the 38th prime minister of New Zealand and John Howard was 24 — you're now up to 30," he said (Howard was actually Australia's 25th PM).
Key also recalled how Turnbull texted him after he announced his retirement in December 2016 with the message "say it ain't so, bro".
"I'm good friends with Malcolm, so you always feel when a political leader loses their job, that personal element, if you like," he said.
"But also, in the time that he was PM, I thought he did a good job for Australia."
New Zealand has had three prime ministers during the past five years, compared with five in Australia, after Kevin Rudd knifed his bitter Labor rival Julia Gillard in June 2013.
The Labor and Liberal parties tore down prime ministers on their own side in 2010, 2013, 2015 and 2018 while a sitting New Zealand PM hasn't been deposed in a party room coup since 1997.