Former Rotorua couple Steve and Dawn Fertich had just put the finishing touches on their dream home in Ōhope.
In between working as a building surveyor, Fertich had spent more than a year building the elevated Harbour Rd home himself and, only days ago, he and his wife were saying they wouldn't change a thing.
Part of the house now lies on the shore of the Ohiwa Harbour, a section of the roof has disappeared entirely and electrical wire and sheered bolts lie exposed after a tornado ripped through Ōhope on Monday evening.
The Fertich family, including the couple's three sons had, only moments before, sat down to a dinner of homemade burgers when Steve glanced out the window and saw what he thought was a neighbouring house on fire.
"I realised what it was and told everybody to run," he said.
Grabbing his two oldest boys while his wife grabbed their youngest, the couple made their way downstairs into the office of the house as the ceiling collapsed above them.
"If Steve hadn't seen what he did we would have still been sitting at the dining table in the centre of the room the tornado obliterated," Dawn said.
"Considering it managed to rip off the roof and walls, bend two steel poles and lift our structural beams, I don't think we would have survived if we hadn't have moved."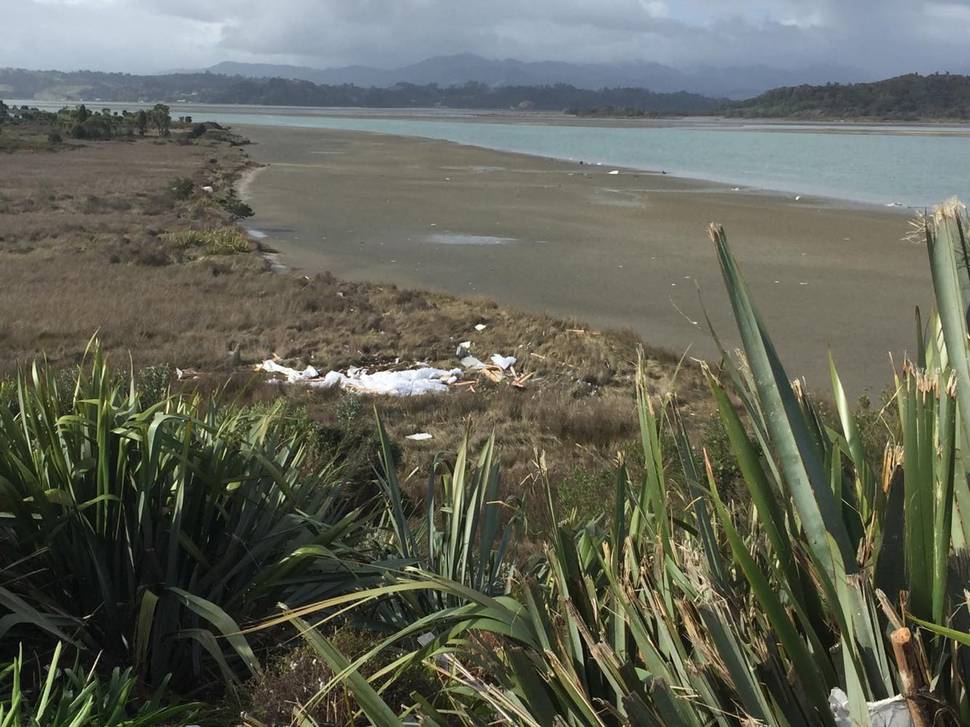 Visibly upset, Dawn said they were counting their blessings.
"I'm still in shock, I think. It could have been so much worse."
She said it was devastating to have just completed the house before the tornado struck.
"Our oldest had celebrated his 13th birthday with friends during the weekend and we were so proud of the house. It was exactly what we had dreamed of, and what we had worked to achieve."
Sometime after the tornado had hit, the family walked down to the water.
"It was scary seeing glass, twisted bits of metal and wood driven into the ground. The force of the tornado was incredible."
The couple were waiting for an insurance assessor to arrive before trying to close in the damaged areas.
"We're hoping we can get it enclosed and save what's there before the predicted rain arrives."