An injured kitten got a police escort after causing havoc on Auckland's Northwestern Motorway yesterday.
The 3-month-old male kitten lost a front leg in the mayhem and jumped in panic into a tight space above the gears underneath a police car.
Police could not pull him out at the scene, so drove him to Giltrap Motors at Glenfield, where a four-man team pulled the car apart to extract the kitten and took him to the nearby Glenfield Veterinary Clinic.
Veterinary nurse Angelique Macgillivray said the clinic was working to stabilise him before operating to remove the remainder of his front leg next week.
"We put him on IV [intravenous] fluids as soon as he came in because he only had one front leg. He's on about four different antibiotics and lots of pain relief," she said.
"We took an X-ray and one lung was collapsed from maybe being hit by a car. We are trying to get him stable before we do surgery on Monday or Tuesday next week.
"I think he was just running around on the motorway and that's what caused the traffic to stop."
Police said an officer and five members of the public were trying to catch the kitten when it clambered up underneath the stationary patrol car and firmly ensconced himself on an unreachable ledge near the car's diff.
Unable to remove him, the officer eventually drove at very low speed to Giltrap Motors.
The kitten has not been microchipped or neutered so the vets believe he may have been wild.
"He was very dirty, flea-ridden and had worms, he's not in a good state," Macgillivray said. "But he's super-friendly, so he could potentially belong to someone."
In a Facebook post, she said, "He amazingly survived the night and is such a strong and purry little guy we are all hoping and praying he makes it! Please keep this wee man in your thoughts and prayers this weekend! He's such a fighter but will definitely need all the warm happy thoughts he can get!"
The post received 137 likes and many comments offering sympathy and best wishes.
Giltrap workshop foreman Jason De Gier said a police officer arrived at about 11am yesterday with the kitten wedged above the police car's rear differential.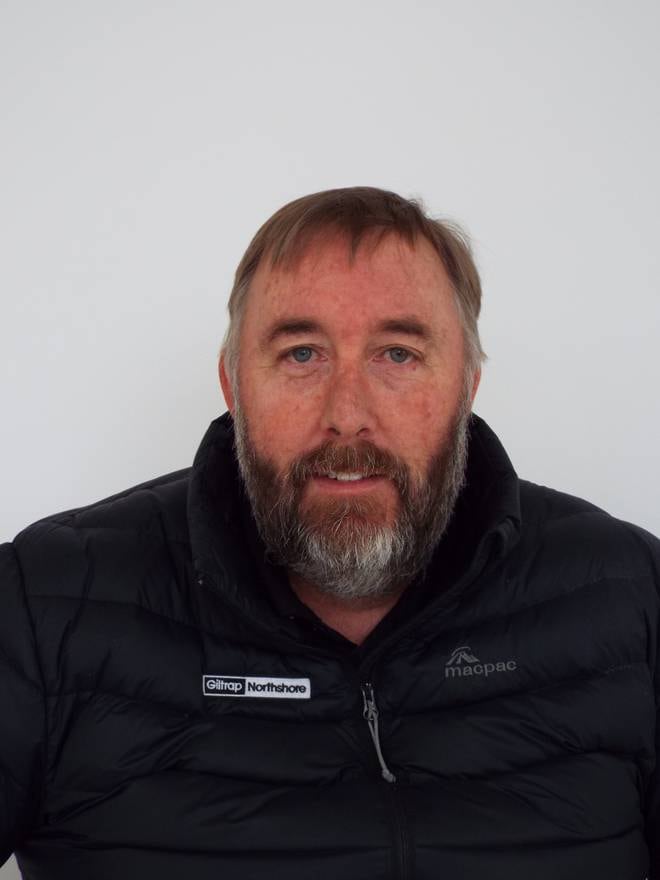 "We had to drop the whole rear suspension off and pull the differential down to get the cat out," he said.
"We got four guys on to it. With the impact gun and the right tools it took half an hour to get the cat out. It was like being in a pit stop [at a car race], the guys just got stuck in.
"As soon as the cat was out, I raced it down to the vet."
"The mechanics were incredible and it was like watching a Formula 1 pit crew team work on a racing car with the speed they removed the exhaust and parts of the suspension to get to the poor kitten," said Constable Warwick Lyes.
The four mechanics who extracted the kitten were Brad Bower, Reid Munro, Andrew Nijland and Jason Rowntree.
De Gier said the police had been trying to catch the kitten.
"Somehow it got frightened and ran under the police car. At that stage it had already had one leg removed, because the police knew it was a three-legged cat that had gone under the car and jumped into the suspension area and got stuck," he said.
"I guess with only one leg, it was probably pretty limited to where it could go, and I suppose it would have been frightened to hell as well."
Police said the kitten was doing well and had already had offers from several people wanting to give him a new home.