Repairs to one lane of a Taupō street washed away after a giant sinkhole opened up on the weekend is likely to take some weeks.
The sinkhole opened up on Arrowsmith Ave after a water main burst.
Taupō District Council said engineers had been on site to assess the area and while the sinkhole was not believed to be posing any further risk, the damage it caused was significant.
The alarm was raised about 5.30pm Saturday when two teenagers passing by noticed a water leak on the piece of road between Chesham Ave and Weka Rd.
Emergency services were called and found water pouring down the gully and a significant part of road that had washed out.
A stormwater pipe was also significantly damaged.

Taupō District Council operations manager Kevin Sears said a large quantity of pumice and silt was carried down the gully between Korimako Rd and Norfolk Rd, and there was some moderate damage to two Boundary Rd properties at the bottom of the gully.
The gully is owned by 25 neighbouring properties and the council is working with the owners to undertake remedial works.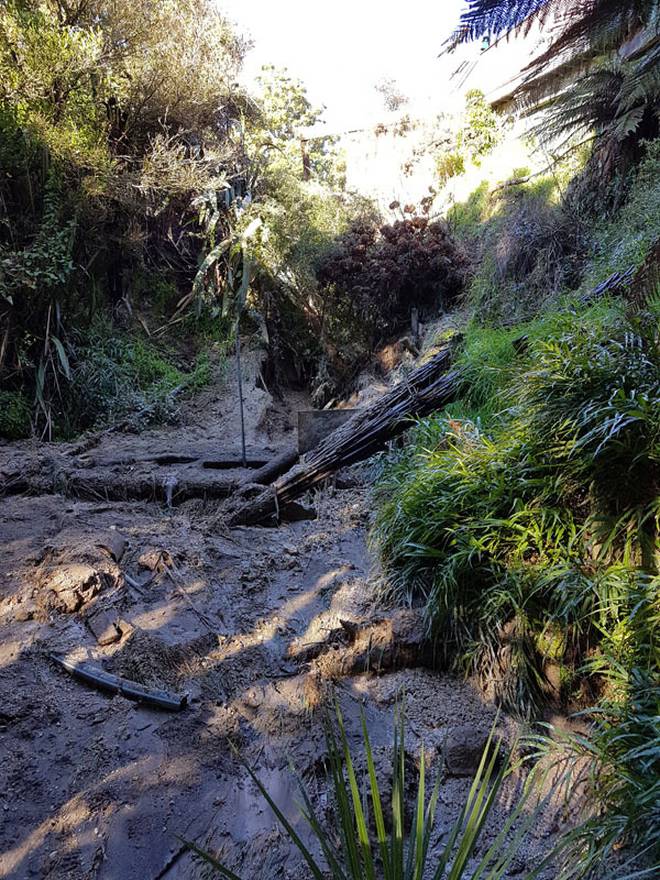 "We are confident the risk of further subsidence is minimal and we have diverted the stormwater flow around the sinkhole should there be significant rainfall," Sears said.
"We will also be regularly monitoring the site and the gully, which will be fenced off for remedial works to take place."
The road will remain closed with detours and traffic management in place until the repairs are made.