A Bay of Plenty truck driver who struck and killed an elderly pedestrian while looking for a Mitre 10 entrance has avoided losing his licence.
Margaret Stewart, 91, was at the traffic-light controlled crossing on Ruakura Rd on December 21 last year when she was hit by a truck driven by Alfred Grant Price of Mount Maunganui.
At an earlier appearance, Price admitted a charge of careless driving causing death. He was travelling about 30km/h along Ruakura Rd looking for the Mitre 10 Mega entrance when he failed to see Stewart crossing the road.
She was knocked over, hitting her head, and died at the scene.
A camera on the dash of Price's truck showed the pedestrian traffic lights had turned green nine seconds prior to Stewart, who used a walker, being hit.
An emotional Price, 62, was back in the Hamilton District Court this morning for sentencing by community magistrate Kathryn Wilson.
Stewart's family sat with Price's wife in the public gallery as his lawyer, Murray McKechnie, told the court he was extremely remorseful for what happened.
Both parties had successfully completed a restorative justice conference in which Stewart's nieces said they did not want him jailed - or to lose his licence for what happened.
Outside court, Stewart's niece Sandra Jenkin said Price had suffered enough.
"We didn't want him to have any other punishment, he's had enough really. It was an accident, it was just an accident and I think that anybody could do the same thing.
"He didn't do it intentionally, he wasn't speeding, he wasn't really doing anything wrong. It's just unfortunate."
Jenkin said the only saving grace would be the fact her aunty was killed instantly.
"She didn't know what happened, it was so quick and that's nice to know that she didn't know much about it."
Sheila Stewart said there was no point getting bitter about it.
"It's not going to bring her back," Sheila Stewart replied.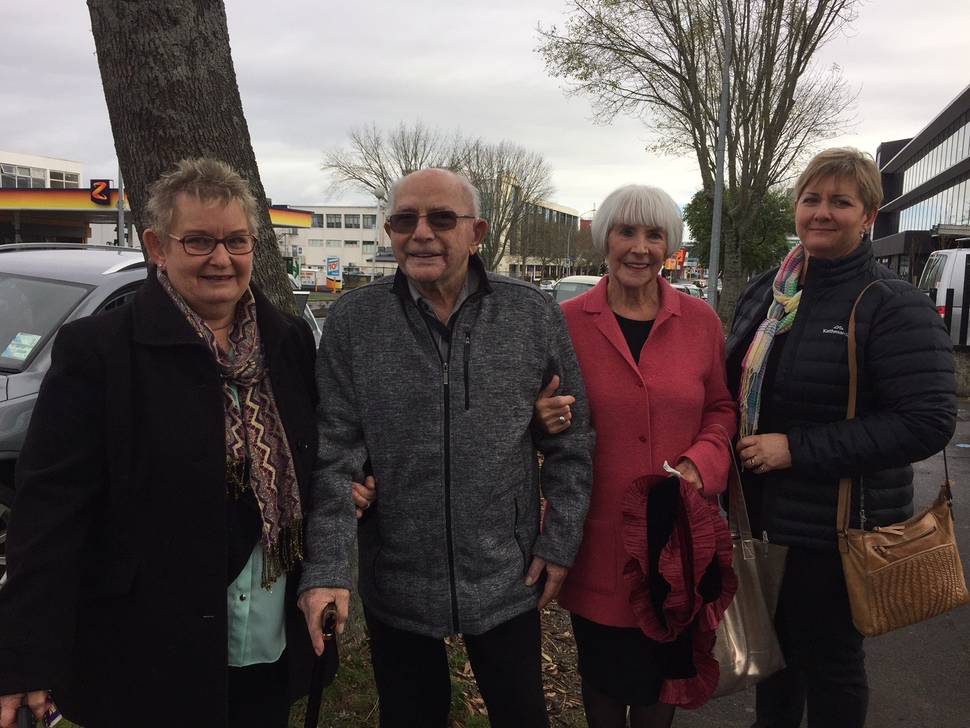 At the restorative justice conference, Price told family that he had never driven in the eastern area of Hamilton before and had been asked the day before to drop off a load of goods at Mitre 10 Mega.
He was looking at his side mirrors as well as an entrance when he saw a young man running across the road seconds before he hit Stewart.
Price immediately jumped out of the truck and called 111 and held Stewart's hand until emergency services arrived.
At the suggestion of Wilson, McKechnie made a last minute yet successful application for Price to not lose his licence, which is usually compulsory with the charge.
Police prosecutor Jim Broom said they were caught by the application as they were not aware one would be made. He said a loss of licence would provide deterrent and denunciation required under the Sentencing Act.
However, Wilson accepted Price's remorse was deep and genuine and that the family did not want to see him punished either.
"I feel that this is a special reason. This was a one-off ... and is not something that is going to be repeated. It was just one of those things."
She went on to tell Price that he had suffered "terribly from this accident and your remorse is palpable".
"I wish you luck and I want you to put this behind you now and move on with your life," she told Price as he stood in the dock.
Instead of issuing a disqualification, she ordered Price to pay emotional harm reparation of $5000 to Stewart's estate.