Staff at a Palmerston North warehouse have returned to work after a chemical spill forced an evacuation early this morning.
Emergency services were called to Turners & Growers warehouse on Mihaere Dr at 6.40am.
A Fire and Emergency New Zealand spokeswoman said it had been a reasonably significant chemical spill which spanned about 20sq m.
"The whole building has been evacuated."
A Turners & Growers spokesman said the spill occurred when packaging company Viscount FCC, which shares the site, was washing a crate.
The substance, called "Principal", was widely used for cleaning equipment in a range of industries across the country and active ingredients included sodium hypochlorite and sodium hydroxide, the spokesman said.
"Emergency services were alerted immediately and the fire service has contained the spill and is taking appropriate steps for safe clean-up and disposal of the chemical," he said.
"All T&G staff were evacuated from its building as a precaution, but following assessment of the building, have now returned to work."
No staff members required medical treatment in relation to the spill, he said.
"However, the site remains partially closed while the clean-up is completed."
Manawatu Area Fire and Emergency New Zealand area commander Mitchell Brown said his team had secured the plant and made it safe.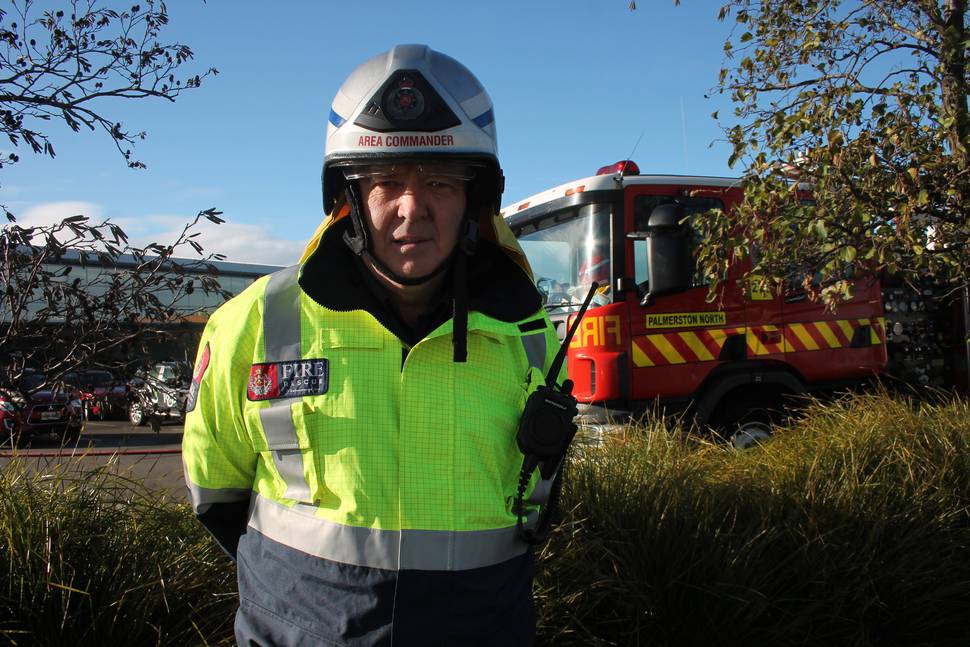 "We are now in the clean out stage which is the standard procedure. It is a relatively low risk to the community.
"The company followed the standard procedure to call us to take care of the spill."
A St John spokeswoman said it had also attended the incident, but confirmed no one needed medical treatment.