The Waioeka Gorge will re-open at midday today, but only in daylight hours, after a rockfall blocked the vital East Coast route last weekend.
The New Zealand Transport Agency said the road would open between 7.30am and 5pm.
The road will initially open to a single lane at the slip site and there will be stop/go traffic management in place. The site will be continuously monitored to ensure the area remains safe for people to travel through.
NZTA Regional Transport Systems Manager Rob Campbell said contractors had done a great job at clearing the 7000m3 of material that came down with the slip on Sunday, but they needed to be confident the slip site was safe before removing all safety precautions.
"We know these restrictions are frustrating and we understand the impact on the region of this vital route being closed and restricted.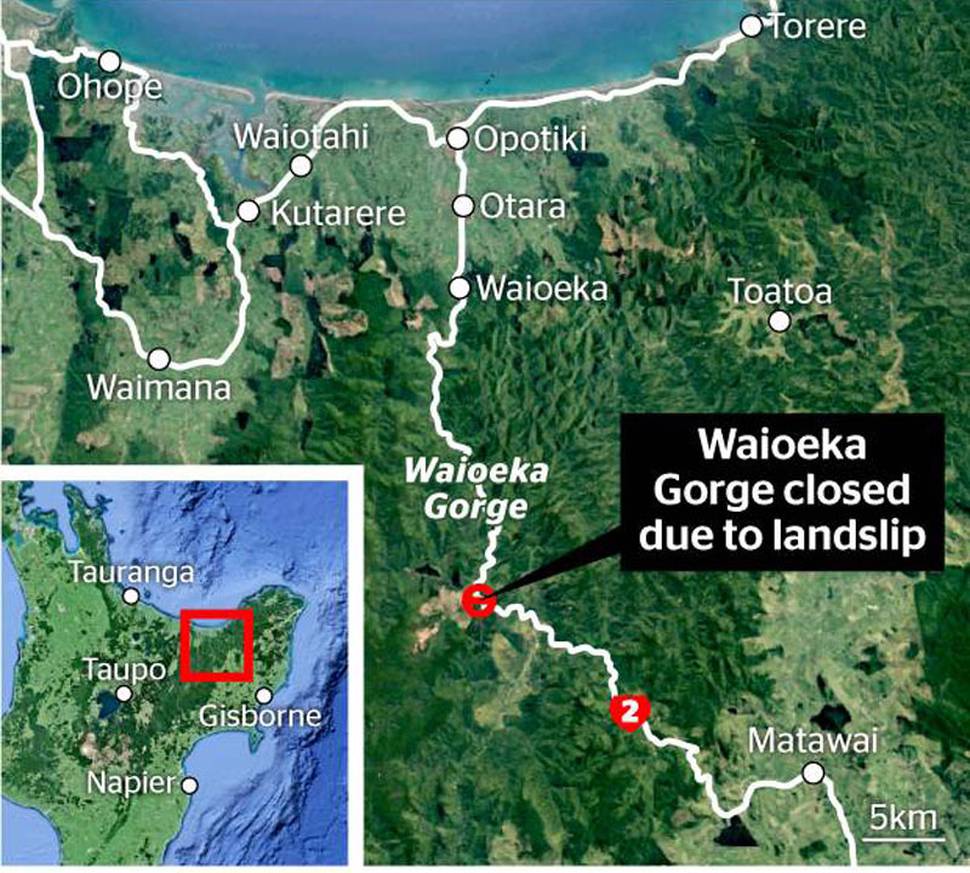 "We have taken the decision to close at night to ensure the safety of the public and our staff. We want to again thank road users and the community for their understanding and patience while we continue to work to get this road fully operational," Campbell said.
If travelling before the gorge is re-opened or outside daylight hours motorists are asked to use State Highway 5 or State Highway 35 as an alternative route.
The gorge will have monitored road blocks to ensure drivers do not become stuck in the gorge or attempt to drive through the closed section between 5pm and 7.30am.
Please plan your journey and be aware these alternative routes will add significant time to your journey.