A Matamata boy was thrown 2m in the air by a mini-tornado that ripped through the central North Island town yesterday.
Matamata Intermediate pupil George Jeffrey and a friend were walking home from school on Monday when the weather suddenly changed.
"The weather was fine when we set out, there was no wind.
"Then I felt some leaves hit my legs, and I saw my friend run behind a house.
"I felt the wind pick up, and I got picked up two metres in the air, and thrown back on the ground.
"It was pretty scary, and a bit painful."
While George was in the air a trampoline flew over him, narrowly missing him.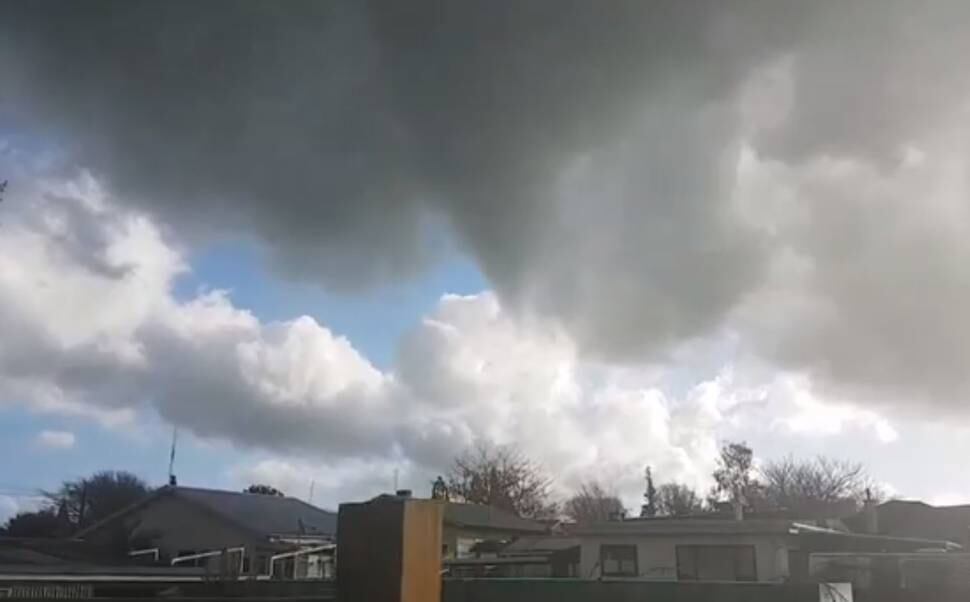 The 13-year-old suffered grazing up the side of his body, and was helped by some nearby road workers and his mother's former boss who was nearby.
When George's mother Linda Burton got a phone call about the ordeal she had no idea there had even been a mini-tornado.
"My ex-boss rang and said she saw George had been lifted up by a tornado. I said, 'What tornado?'"
The tornado had taken a narrow path through the town, she said.
"We are only a street over from where it happened, and there was no wind at our place. We have a trampoline and it was not touched."
High winds had lifted roofs of houses in the town before, but never anything like this, she said.
"It is an unbelievable experience."
Matamata resident Ben Furness arrived home from work to find his fence, and four doors and part of the roof had been ripped off his garage and workshop.
It wasn't until he reviewed his security camera footage that he realised what had happened.
"You can't move that stuff by hand. I have never seen anything like that before."
Elsewhere the mini-tornado had damaged sheds, lifted roofs and brought down trees and power lines.