A 62-year-old father who lost his daughter in the Mangatepopo Gorge canyoning tragedy has died.
Less than a month ago Andy Bray was speaking at the 10-year commemoration of the tragedy that claimed the lives of six Elim Christian College students and a teacher, his daughter, Natasha, 16, included.
"Death may end a life but it doesn't end a relationship," Bray said while reflecting on memories of his daughter.
On Saturday June 2, the "mountain of a man" died from a heart attack.
"We farewelled an incredible husband and father. Andy was the most courageous, inspiring and faithful man of God - and we had the privilege of doing life with him 24/7. I'm just not sure how we will do life without him," his wife Nikki shared on Facebook.
ECC principal Murray Burton, who spoke to the Herald on behalf of the East Auckland family, described Bray as a "mountain of a man" who navigated his way through sickness after sickness.
"He was a great athlete who got blindsided when his kidney began to play up after catching a virus decades ago."
Subsequently he suffered three failed transplants, years of dialysis, cancer and heart failure.
Despite it all, Burton said he always seemed to pick himself up with a smile.
"He was one of the most authentic guys I have ever met. Everyone you talk to says he seemed more interested in them than himself. He was always interested in other people right up until his death.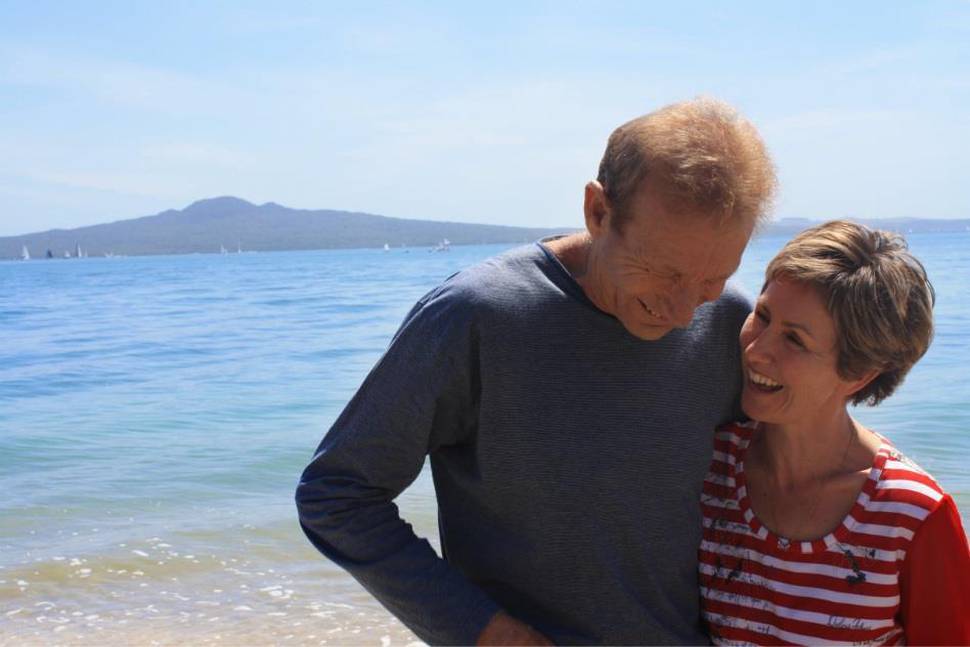 "You never want to over-emphasise someone after they pass but he really was a phenomenal man.
"Passionate, resilient, a go-getter type of guy."
He leaves behind his loving wife Nikki, son Ben and daughter Olivia.
"They are a remarkable family. Nikki described Andy's death as her second worst nightmare after losing their daughter 10 years ago but they are strong and I know they'll get through it," Burton said.
"She knew this was coming but she still hoped for a long retirement with her husband like most do."
The pair have been long-standing directors of FamilyLife NZ, an organisation that helps people navigate parenting and relationships.
"They always thrived as a couple working side-by-side," Burton said.
Family friend Bronnie Macleod has created a Givealittle page to support the grieving loved ones.
On it, Macleod said Bray was always optimistic and thankful, maintaining hope despite so much adversity and tragedy.
"We have so much respect for an amazing friend, and hugely loved man."
The page has already raised more than $8000 and all money will go towards the funeral, which will be held on Monday at Elim Christian College, and supporting the grieving family.