Police have released CCTV footage of a man wanted in connection to a brazen sexual assault in a central Auckland suburb this morning.
A woman was dragged into bushes, strangled and indecently assaulted while out jogging in St Marys Bay.
Police said the woman was out jogging at around 5am today in St Marys Bay when the incident occurred.
As she ran beside the Northern Motorway heading towards Auckland's CBD, she was grabbed by a man and dragged into some bushes near St Marys Bay Rd.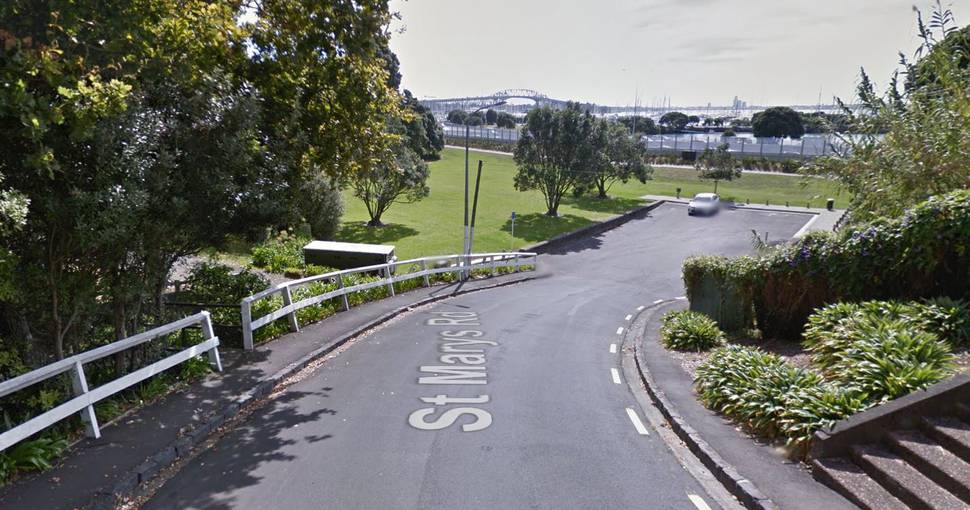 Detective Inspector Scott Beard said the man has then strangled and indecently assaulted her.
"A passing cyclist heard her screaming and came to her aid," Beard said.
"The offender has then run off in the direction of Swift Avenue and Ring Terrace and was last seen jumping over a fence.
"Both the victim and the witness went straight to Auckland Central Police Station to report the incident."
Police this afternoon released CCTV images of a man they believed could "assist our inquiries".
Beard said the female suffered minor injuries and is shaken up by this incident.
Police and Auckland Sexual Assault HELP are providing her and her family with support at this time.
Beard said the offender was described as being male, dark skinned, possibly Indian with short black hair, 175 – 180cm tall and of slim build.
"He is believed to have been wearing a dark blue jersey with white writing and aged in mid 20s or younger," he said.
"Police are in the process of carrying out a scene examination, visiting addresses nearby and are canvassing the area for any CCTV.
"This was a random attack by a stranger.
"We want to assure the community that we have a team of investigators working on this case and police will be increasing our frontline presence in the area while we work to identify and catch this offender."
Beard appealed for anyone with information to come forward - particularly residents with security cameras.
"We are now asking for anyone who saw suspicious activity in the area or for home owners in this vicinity who have CCTV cameras operating to contact the investigation team," he said.
Information can be provided to Auckland City Crime Squad on 09 3026557. Alternatively, you can also contact Crimestoppers anonymously on 0800 555 111.