A blanket of fog is causing major issues at Auckland Airport this morning with at least 50 flights either cancelled or delayed.
About 26 domestic flights have been cancelled and 24 domestic flights delayed due to the fog so far.
Domestic flights to Wellington, Christchurch, Dunedin and Queenstown are not affected by the fog.
Air New Zealand flight NZ246 from Bali has diverted to Melbourne Airport.
Megan Powell and son Pax Kay, 5, had their 8.30am flight to Rotorua cancelled and rebooked on an 11am flight.
"We started out from Perth last night at 7.45," she said. "So the delay does make it a long trip."
Powell said the disruption was understandable as everyone couldn't help but notice the fog.
"We'll just walk around a bit. Pax can play with his dinosaurs. It's not too bad at all really."
Powell was returning home to visit her parents in Rotorua.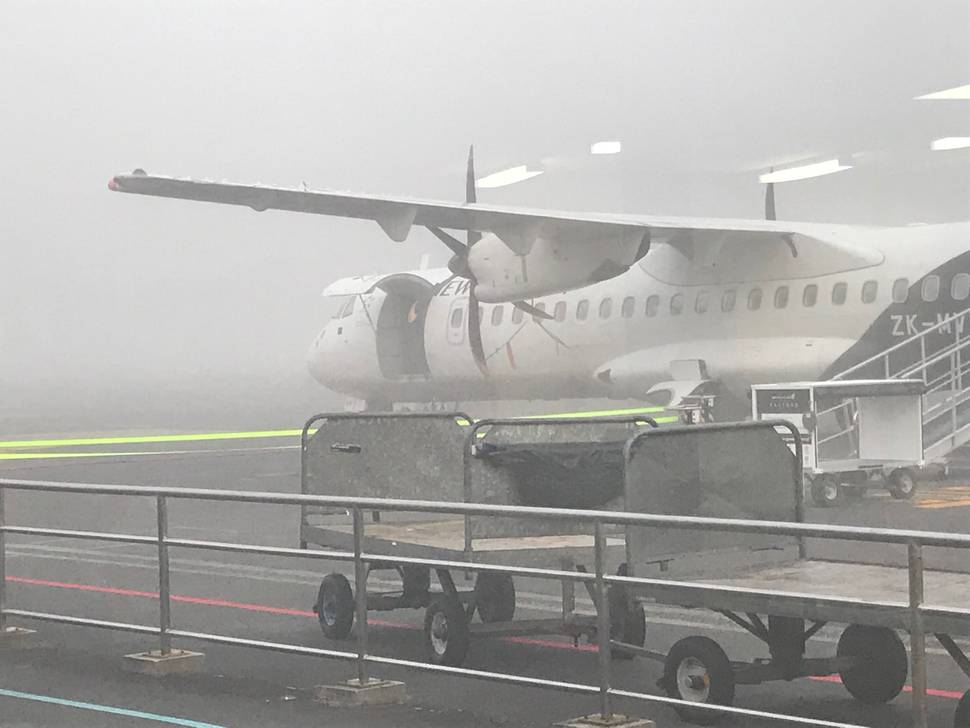 Passengers are advised to check in with their airlines about delays and cancellations.
In domestic departures and arrivals Air New Zealand and Virgin flights (operated by Air NZ) early this morning to and from Whangarei, Tauranga, New Plymouth, Taupo, Napier, Blenheim and Nelson have been affected.
Fog was affecting several airports in the upper North Island this morning, including in Hamilton, Whenuapai, Rotorua and Kerikeri.
Ann-Marie Edmonds said planes were "going nowhere" in Rotorua this morning.
So far three flights from there had been delayed - to Auckland, Wellington and Christchurch, and two cancelled, Air NZ flight NZ 8150 to Auckland and NZ 8149 arriving from Auckland.
Auckland Airport had been operating in low visibility overnight, and fog was forecast for this morning, James said.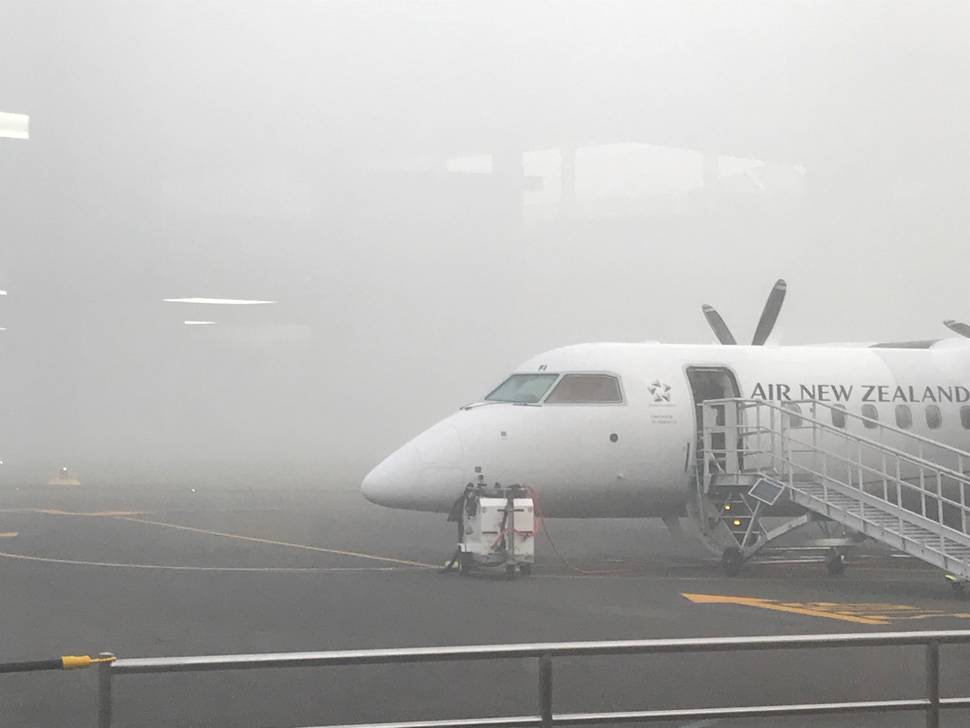 "We had quite clear skies overnight, which meant the ground can cool more causing moisture to form in the air. It is quite common this time of year, in the cooler months within longer nights, and less time for the ground to heat up during the day."
That fog is forecast to clear this morning with long fine spells and a high of 19C forecast for Auckland.