One person is dead after trying to flee police in Taranaki this morning.
Police had tried to pull the vehicle over about 12.30am in Junction St for speeding.
But it rammed the patrol car, making it undriveable, and the chase was abandoned.
Three minutes later the fleeing car crashed into a power pole in Tarahua Rd, in the New Plymouth suburb of Vogeltown.
Power lines came down across the vehicle and the person died at the scene.
Tarahua Rd residents said they heard sirens and then a "big bang".
"We went outside to have a look, and saw a car turned upside down."
They also saw a power line down, and emergency services were preventing people from getting close to the scene.
The Independent Police Conduct Authority and Serious Crash Unit are investigating.
Today's fatal crash brings the road death toll since January 1 to 136, up from 131 at this time last year.
In the past 12 months 384 people have died on New Zealand roads, up from 341 in the previous year.
This morning's road death follows a chase in March when three people were killed after a driver fled police.
An innocent member of the public, Carmen Marie Yanko, died when the fleeing driver crossed the centre line and crashed head-on into her car near Nelson.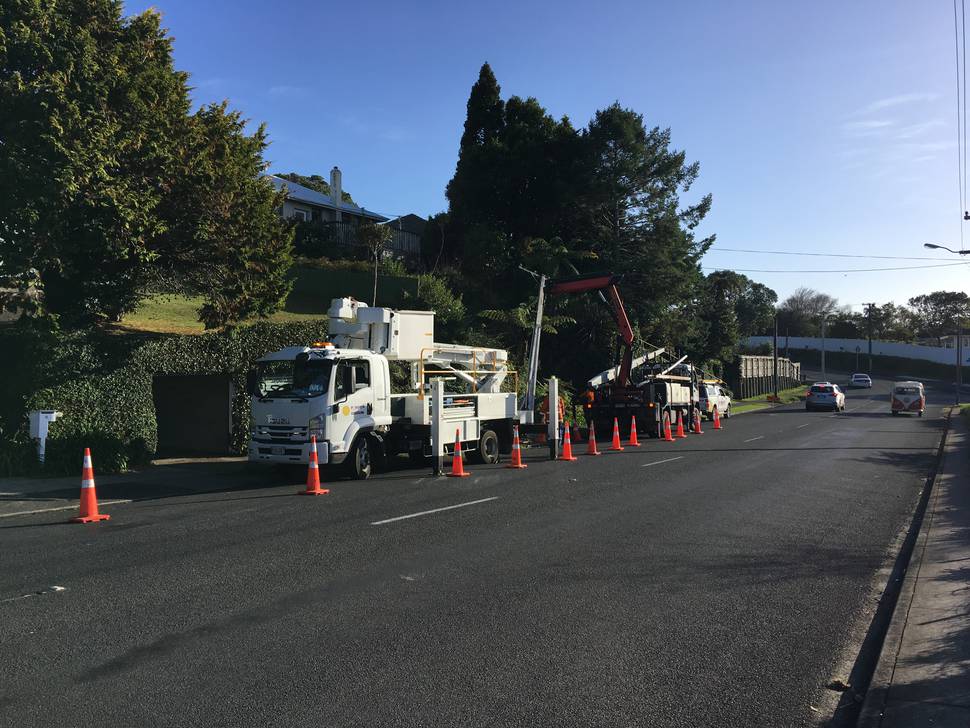 Two men in the fleeing car were also killed: 25-year-old Johnathan Tairakena and 33-year-old Phillip Jamie Stretch.
Police have been criticised for their pursuit policy, as the public debates the need for high-speed police pursuits and calling on police to review their policy to prevent more needless deaths.
Hip-hop artist King Kapisi is encouraging young drivers to stop for police, with the song and video 'Hear Me Now'. / NZPolice
The Automobile Association said in March it thought the Government should consider banning pursuits.
AA motoring affairs general manager Mike Noon said one in five police pursuits ended in crashes.
Banning pursuits was "something we should look at and see how it is working in other conditions", he said.
Pursuits are banned in the Australian state of Queensland, except where the driver was involved in a murder or considered an imminent threat to life.