A drunk Northlander who caused a crash that killed a pizza delivery driver in Whangarei has been sentenced to 4 years and 5 months jail.
Howard Patrick Latimer, 54, a roofer, earlier pleaded guilty to crashing his car into a scooter driven by Hunter Mackenzie and appeared for sentencing in the Whangarei District Court this afternoon.
Latimer initially elected a jury trial after pleading not guilty to one charge of causing death while driving with an excess blood alcohol level and another of failing to stop to ascertain injury and to render assistance.
Today Judge Greg Davies jailed Latimer for 4 years, 5 months and disqualified him from driving for seven years.
In the court today Hunter's father Ross Mackenzie, mum Josie Humfrey and Hunter' s sister Cassandra read their victim impact statements.
Latimer blew 645 micrograms of alcohol per litre of breath, over twice the legal limit of 250mcg for persons over 20, when his car collided with Mackenzie's scooter at the intersection of Dent St and Norfolk St on September 20, last year.
Mackenzie, 22, worked for Dominos and was on a delivery run and heading down Dent St when the collision happened.
He fell on to the road and died in Whangarei Hospital a short time later.
Latimer didn't stop after the collision and was located by police sitting in the driver's seat of his vehicle outside his house on Grey St, about 250m away from the crash scene.
The police summary of facts stated Latimer tried to buy alcohol from Liquorland on Walton St but was refused after a staff member thought he was drunk.
Before entering the liquor store, he reversed into a parked vehicle while attempting to park his car outside Liquorland.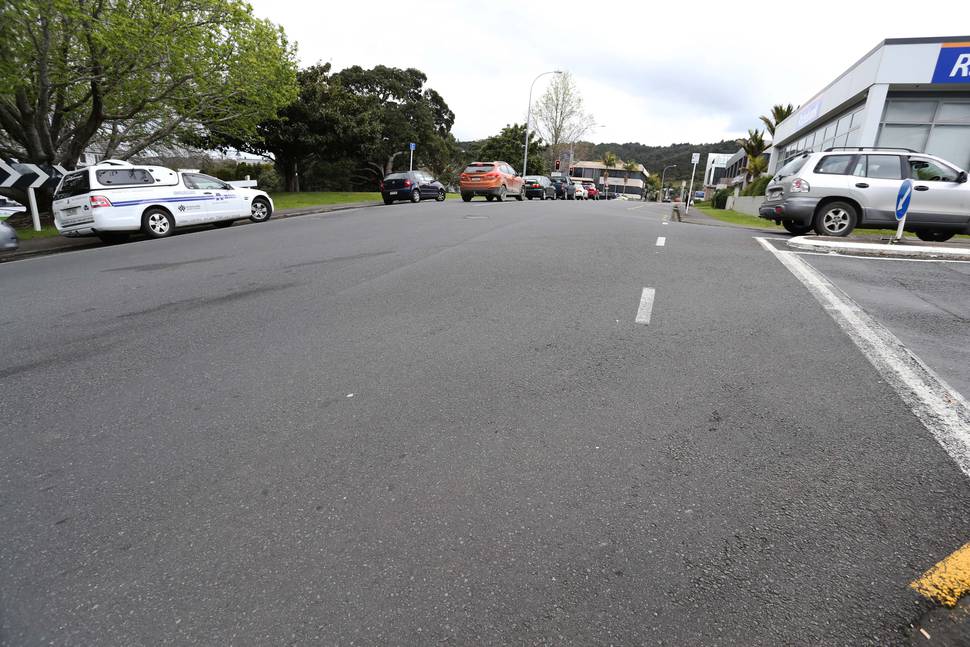 After he was refused alcohol, Latimer got back in his car and drove along Dent St and collided with the scooter.
Prior to today's sentencing, he had twice been convicted of careless or inconsiderate driving causing death or injury amongst a long list of convictions for driving offences spanning 37 years.
Latimer also had three previous convictions for alcohol-related driving matters.