An Auckland courier driver has described having a gun pointed at his head by armed police and being pinned to the ground while he desperately tried to convince them they had the wrong man.
Kyal Brown, 21, was delivering a load of taro to a fruit and vege store in Manurewa yesterday afternoon when he says the nightmarish incident occurred.
Police say they were searching for a dangerous and potentially armed criminal suspect - Louis Carnachan, who they say has links to the King Cobras gang - and insist the vehicle was linked to him.
However Brown is adamant he has never heard of Carnachan and that he has no links whatsoever to the gang.
Brown said the van, which was the property of Pacific United Traders, had parked at the back of the store.
He was standing outside the vehicle with another worker, while their boss ran in to speak with the shop owner, when armed offenders squad members suddenly pulled up.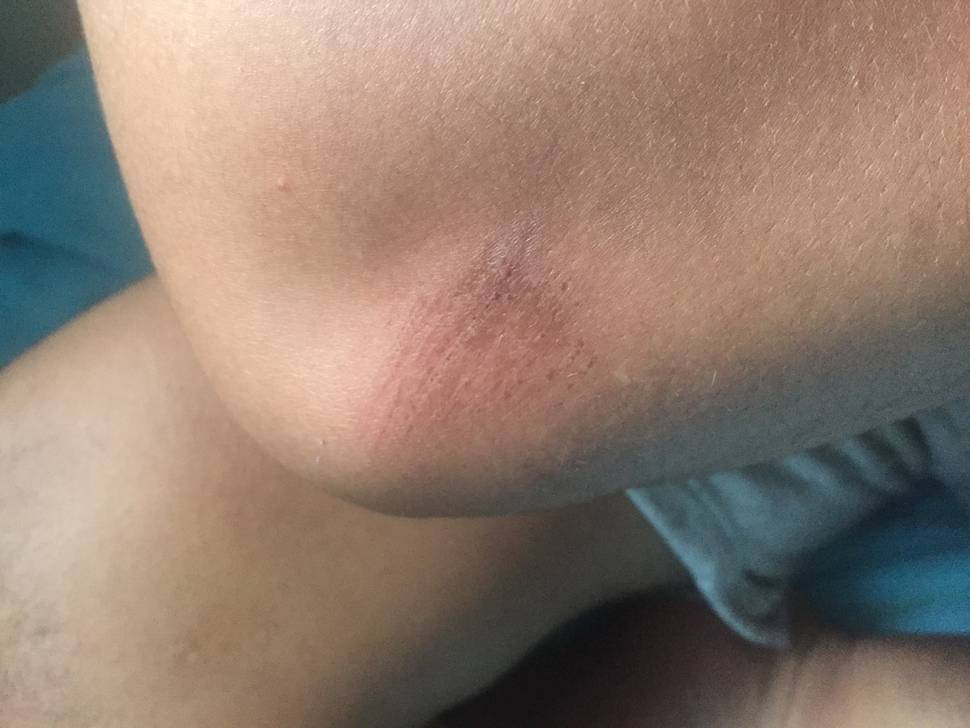 "This car pulled up and they came spilling out," he said.
"They stormed out with guns. I just thought, 'Wow'."
There were two male undercover police officers and one female, he said.
"They had their guns pointed at us, and told us to put our hands up."
Brown asked them, "What did we do?"
He said his query went unanswered and he was told to turn around.
Brown claims a gun hit him in the back. But police deny that anyone was struck with a firearm.
"I turned around, then one guy used the butt of his gun and hit me in the back.
"He told me to get on my knees, then kicked me towards the ground, stomped on me and held me on the ground while the lady handcuffed me.
"The man's foot was on my back, pushing me down.
"The woman officer kept saying to me, 'Where is Louis?'."
When he told the female officer he didn't know who Carnachan was, Brown said one of the male officers went into the store, then came out about five minutes later.
Shortly after, the officers jumped back into their car and drove away, Brown said.
"They just left. No sorry, no nothing."
The Aucklander said the officers took similar actions against his fellow worker, who was handcuffed and forced onto the ground.
"When my boss came out of the store he was in shock," Brown said.
"He said to me, 'What did you guys do?'"
"I said, 'we've done nothing'."
Other police officers at the scene uncuffed the pair, and explained they'd received a call about someone with a gun in Otara.
The pair's work truck and Brown's appearance had matched the gunman's description, Brown said he was told.
"But we were never in Otara," he told the Herald.
"It was pretty scary, I was in shock, didn't know what to do or say.
"I have never had that happen in my life, a gun pointed right in your face. You never know what is going to happen.
"The guy who had the gun pointed at me, he looked like he was going to pull the trigger, he had the adrenaline."
Brown said he now had bruises on the back of his neck, as well as a bruised arm.

"The bruising is starting to show up, and feels sore."
After the armed officers left, the pair had to wait five minutes before other officers uncuffed them, he said.
"Those [original] officers didn't even uncuff us, just left us on the ground for five minutes.
"I would have accepted an apology, but they just took off, no apology, no nothing," Brown said.
"I am just shocked, just working hard, for my family, then this kind of stuff happens."
Brown said he was yet to lodge a formal complaint.
Pacific United Traders director Josaih Kolomatangi said it happened "out of nowhere".
"They're just white vans, so I guess they could have been confused. But the situation was absolutely ridiculous."
Detective Senior Sergeant Lloyd Schmid said police were searching for 31-year-old Louis Carnachan, who has seven arrest warrants for the manufacture and supply of methamphetamine and supply of pseudoephedrine.
Carnachan was known to have access to firearms and was a senior patched member of the King Cobras.
"Yesterday, a vehicle of interest was stopped by armed police in Mangere as part of the search for Carnachan," he confirmed.
"The occupants, who were known associates of Carnachan, initially failed to follow police instructions and as a result were briefly detained. At no time were any of the occupants of the vehicle struck by a firearm.
"Given the link to gang activity, our staff take every precaution to ensure the safety of the general public and themselves."
When someone was actively evading police, officers would always carry out inquiries to locate that suspect, including approaching vehicles of interest and known associates, Schmid said.
"Police take the manufacture and supply of methamphetamine and pseudoephedrine very seriously. These drugs have a devastating impact on our community and we will do everything we can to prevent this occurring."
"As with any of our planned operations we will complete a thorough debrief of the circumstances, however as far as I am aware at this stage the matter has not been referred to the IPCA [Independent Police Conduct Authority]," Schmid told the Herald.
Civil liberties lawyer Michael Bott said there could be grounds to lay "a range of charges" in both civil and criminal law in relation to yesterday's incident.
"No human being should have to experience that, with the threat of potentially lethal force.
"It would have been terrifying for him."