It's been one year since Whanganui man Michael Stewart went missing and still police have no leads.
On Thursday the family spoke to the Chronicle about the heartache of Michael's disappearance and their desperate search for answers.
On the morning of Monday, February 27, last year the 27 year-old left his home in Whanganui driving a white four-wheel-drive Toyota Caldina station wagon.
CCTV cameras spotted Mr Stewart's vehicle crossing the City Bridge and then another camera picked him up near Kaimatira Rd heading north towards the Parapara Rd on SH4.
Mr Stewart's uncle, Michael Davy, said the family had been told by police that he either drove up the Whanganui River Rd or continued up the Parapara Rd.
"None of the camera's spotted him driving through Raetihi which means he couldn't have travelled further north than that.
"All the rural side roads including Fields Track were searched to the bone and nothing, not one trace, no leads and no signs," Mr Davy said.
His bank cards haven't been accessed and his phone was last active in Upokongaro just before hitting the Parapara Rd and the turnoff to the Whanganui River Rd.
Michael had been living with his two younger brothers and mother Marie, while completing a truck driving course in Palmerston North.
Marie described her son as a bubbly character who would have done anything for anyone.
"His life was pretty good. He seemed happy. I had been up laughing with him the night before. I have no idea what happened or where he was going... we thought he had course that day."
The last person to see Michael was his brother Nick.
"It was about 3am that morning. I was getting ready to go to work and he was heading to course that day. We just passed each other in the hallway and said 'hey'."
Mr Davy said for the first three days he was out there searching with his family and two policemen.
"Every broken gate, tyre mark, anything that looked suspicious we checked out. Then I walked the whole length of the Parapara Rd twice.
"I found three other wrecked cars but none of them were Michael's. We hired two helicopters, we've had a drone up there and I still drive every road I can think of searching."
Mr Davy said he doubted his nephew was still alive but not knowing was tearing the family up.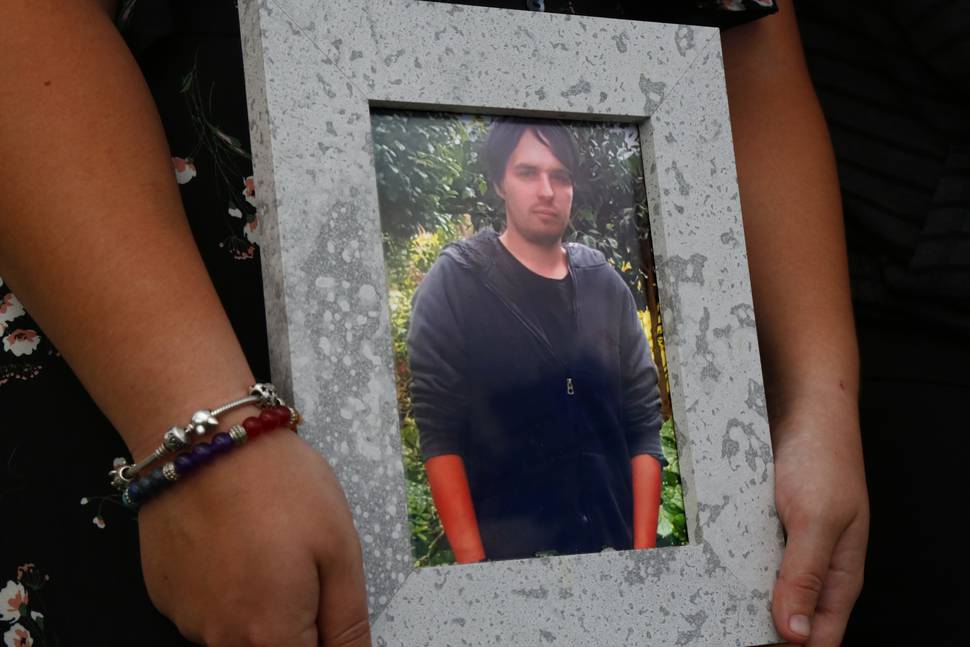 "Nearly everyday my mum (Michael's grandmother) calls me up telling me about something that reminded her of Michael... he was like a second son to her.
He said he did not think the family had been treated fairly by the police.
"There have been two policemen, one named Tomo and the other Kelvin, who have been great, they have even spend weekends searching on their own time.
"But apart from them police have basically told us their hands are tied."
Michael's sister Megan said if anyone knew anything to please let them know.
"It's been a whole year but with no answers none of us have been able to grieve. We just want some answers."
"We just want to find him and know what happened."