A rockfall that dropped a boulder the size of a car onto State Highway 25 between Whangamata and Waihi has forced the closure of one lane.
The area is located around 4km south of Whiritoa, with the northbound lane closed for the time being.
The Thames-Coromandel District Council, along with the New Zealand Transport Agency, are urging motorists in the area to drive with caution.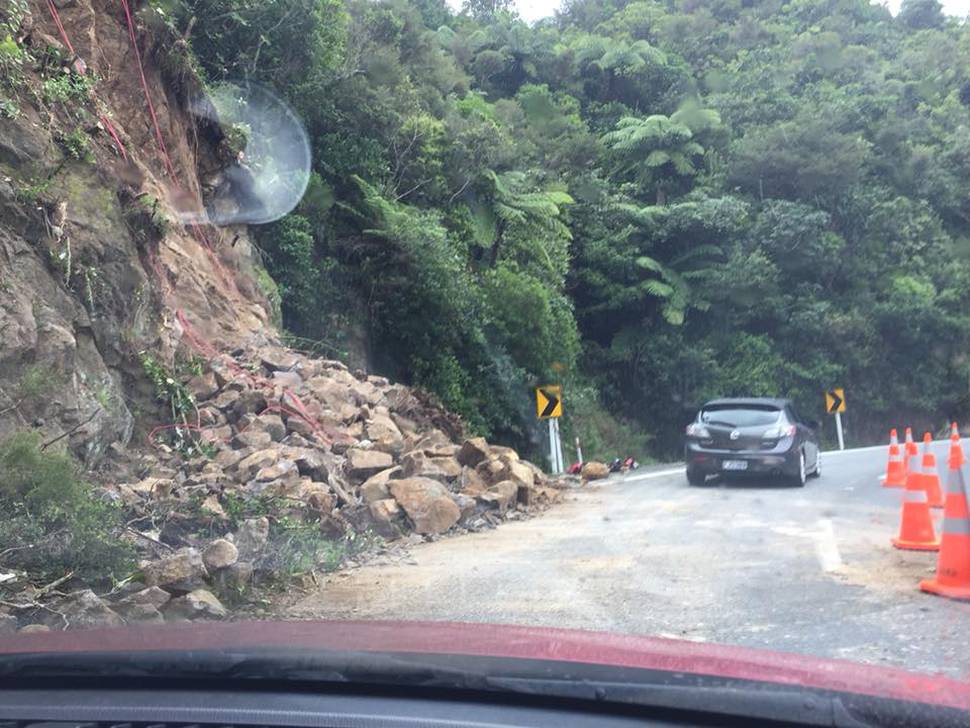 According to the Thames-Coromandel District Council Facebook page, the transport agency was notified of the incident earlier this afternoon, with a team inspecting the fall.
There are no closures scheduled at present, but that may change depending on the work required to clear the road.